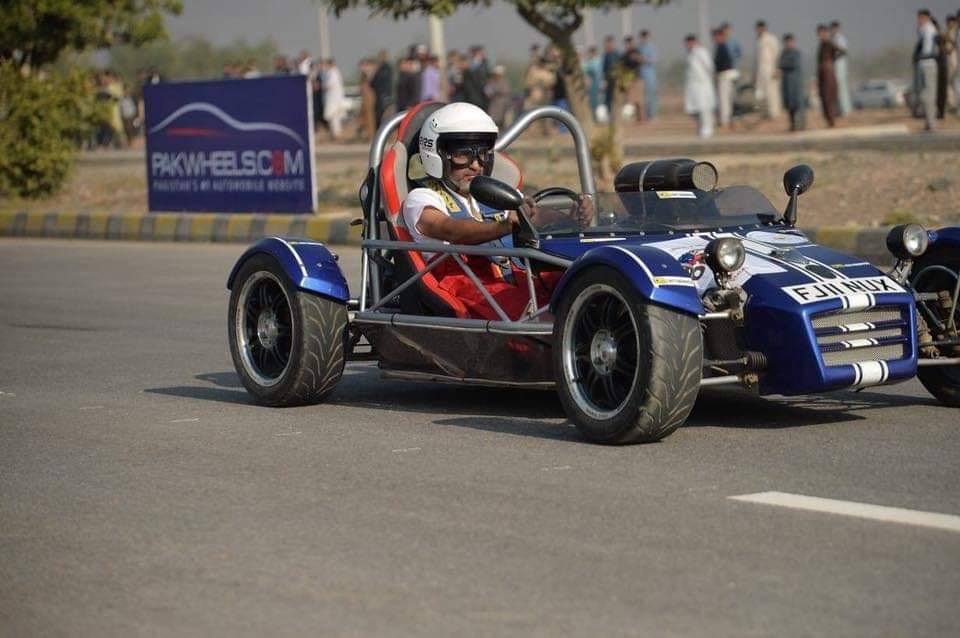 1st Drag Race in KPK concludes successfully, checkout the results
Tourism Corporation Khyber Pakhtunkhwa (TCKP) and Frontier 4×4 Club organized the first ever Drag Race in KPK, which was powered by PakWheels.com.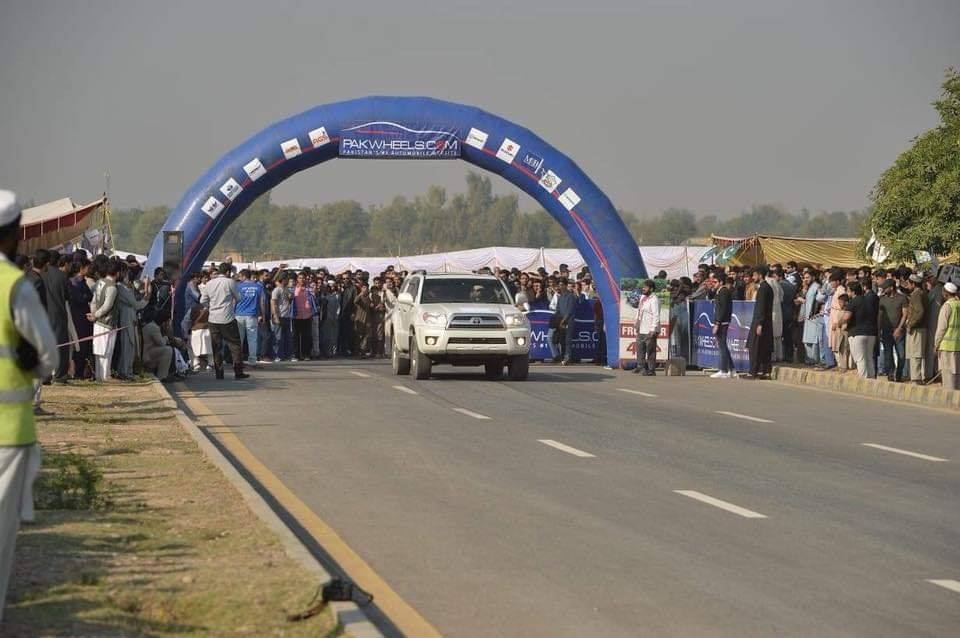 The event was held on Sunday 18th November 2018 at Regi Lalma Model Town. Moreover, 70 racers participated in the amazing racing competitions, and the racers came along with a wide range of sports vehicles. There were eight categories in total, which were:
Category A: AWD Unlimited
Category B: RWD Unlimited
CateC:y C: 2WD Turbo Max 4 Cylinder
Category D: AWD Turbo – Stock Turbo- 4 Cylinder
Category E: 1601cc Uptill Maximum 6 cylinders-Naturally Aspirated
Category F: 0 to 1600cc – Naturally Aspirated
Category G: 4WD SUV's/ Trucks
Category H: Female (Any Vehicle)
In Category A, Jamaluddin from Peshawar won by completing the 400 m track in 9.713 seconds, while Mohsin (another participant) stood second by completing the distance in 10.43 seconds. Below is the complete list of winners in each category.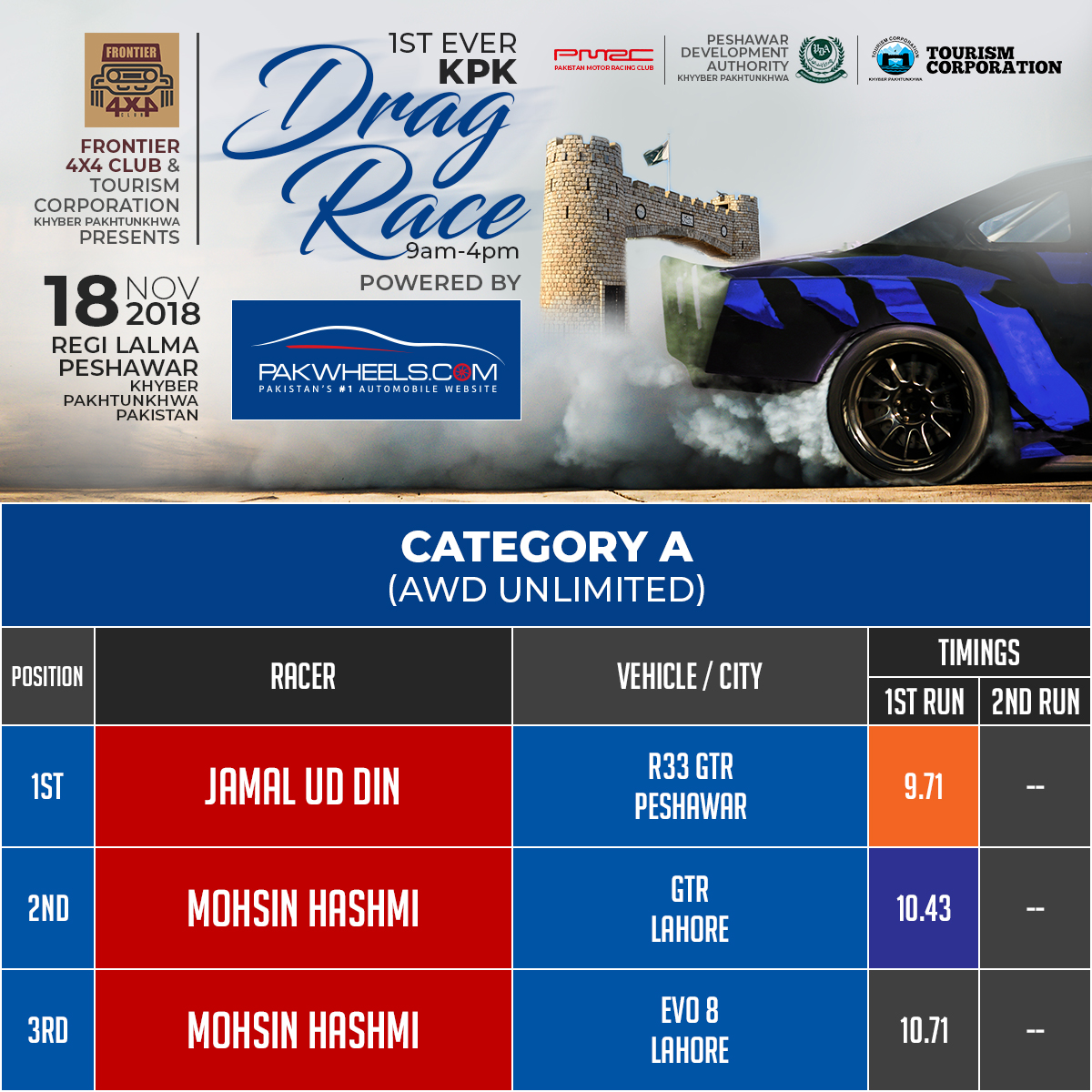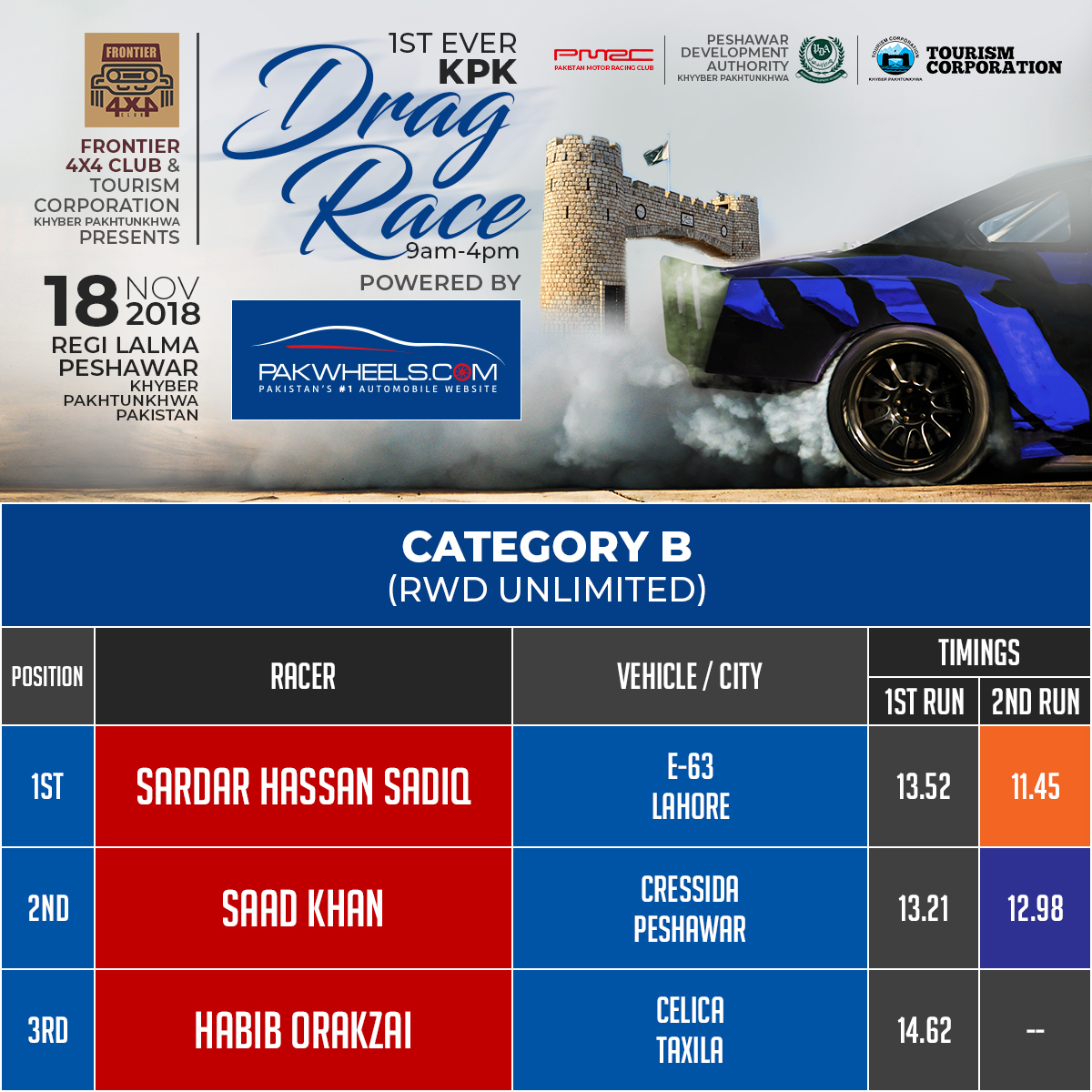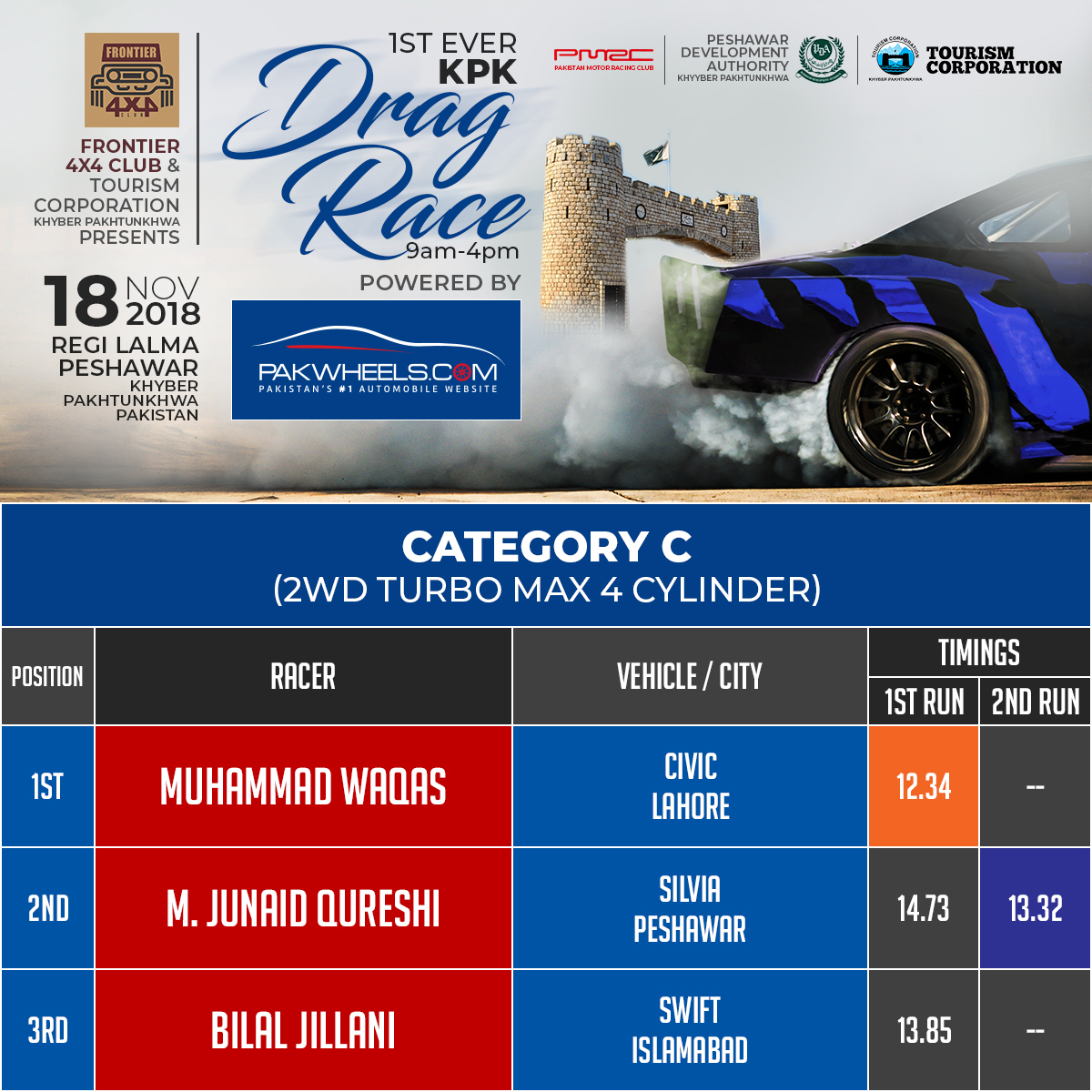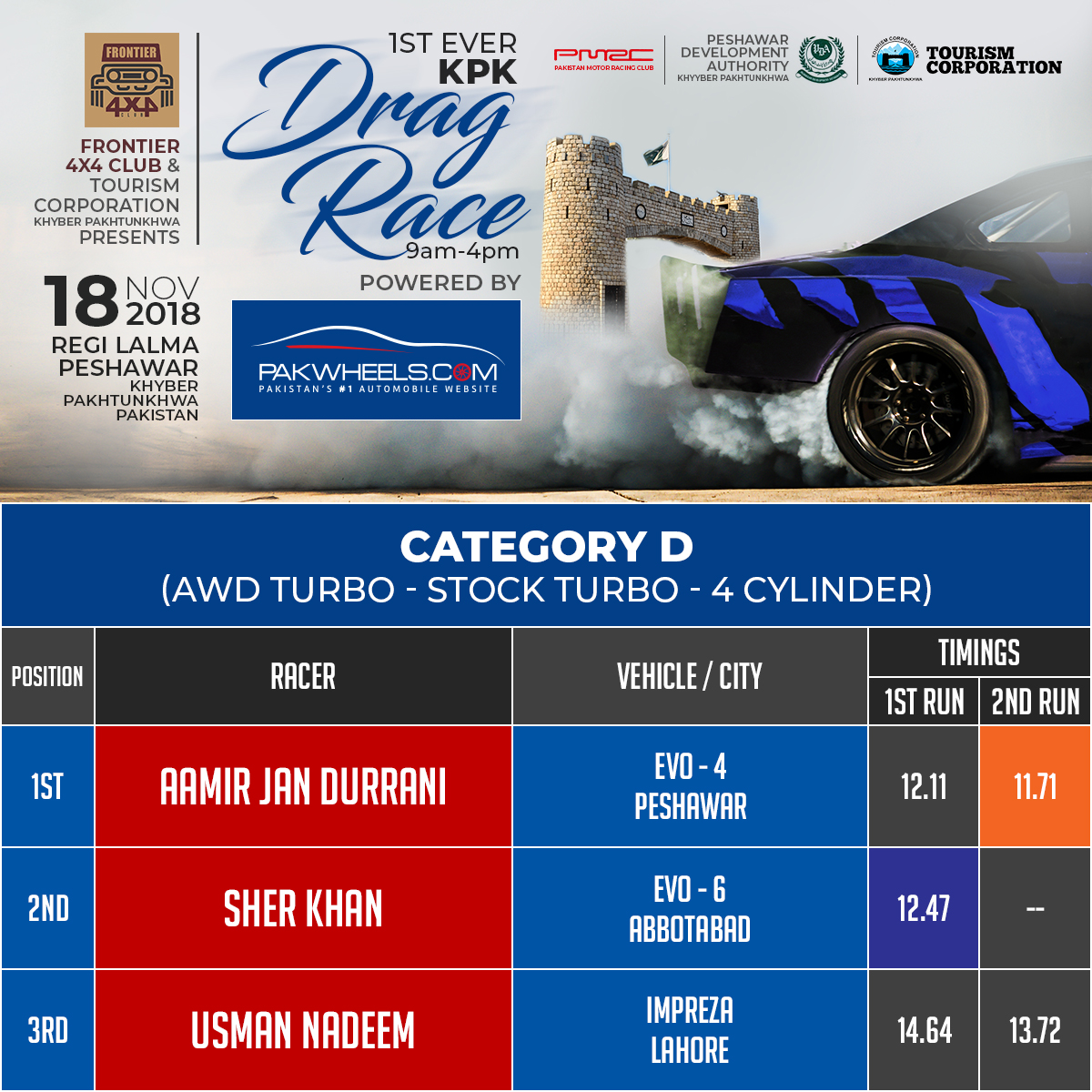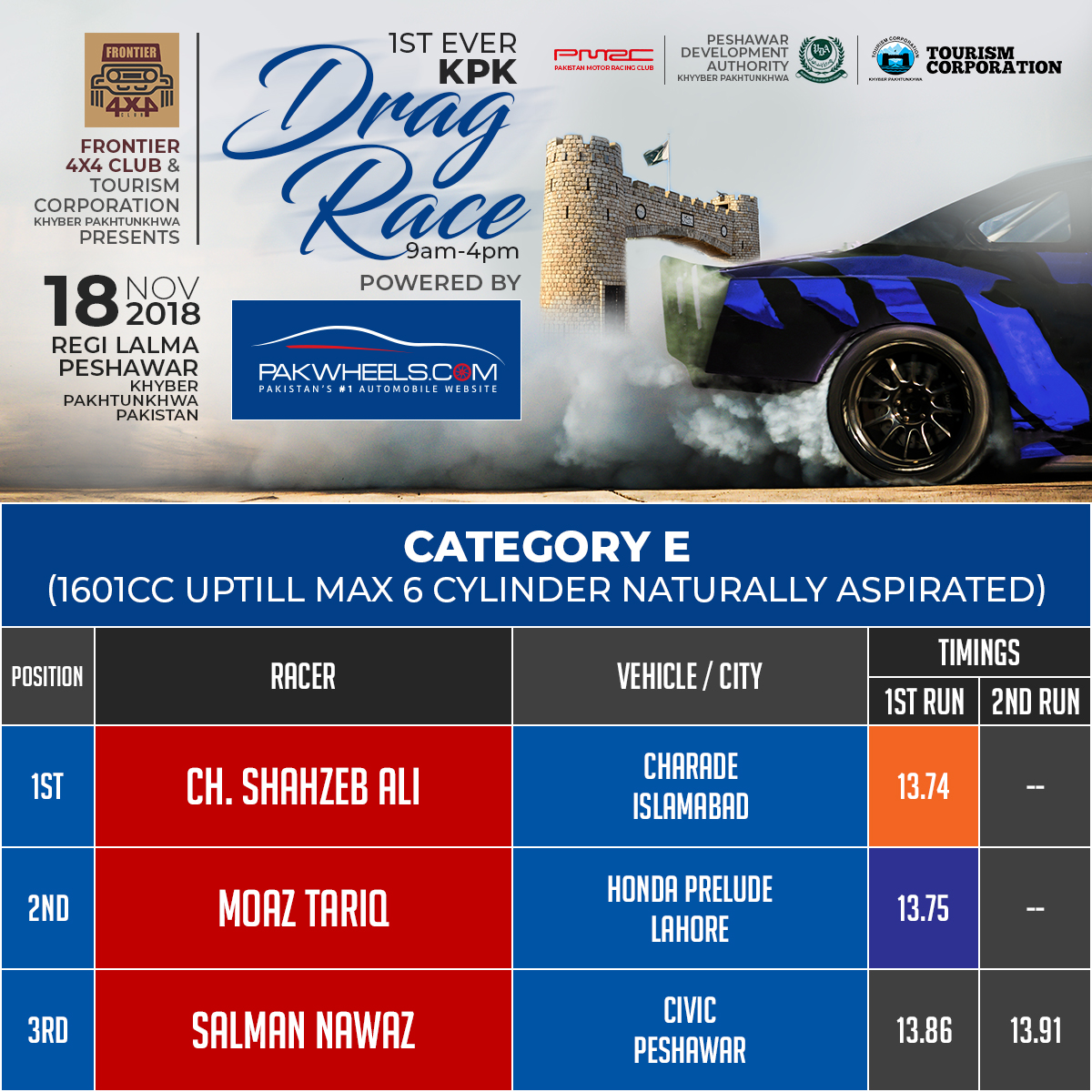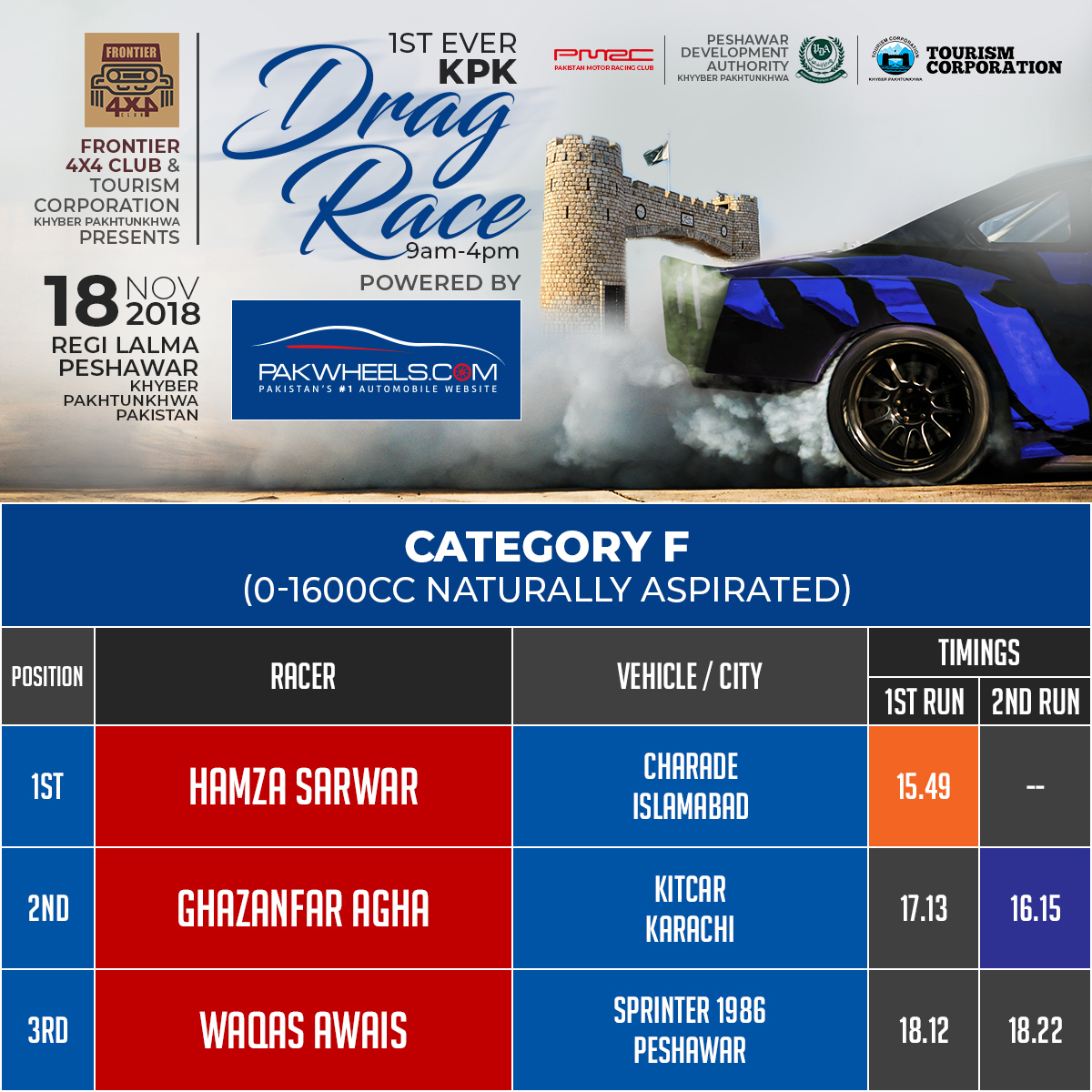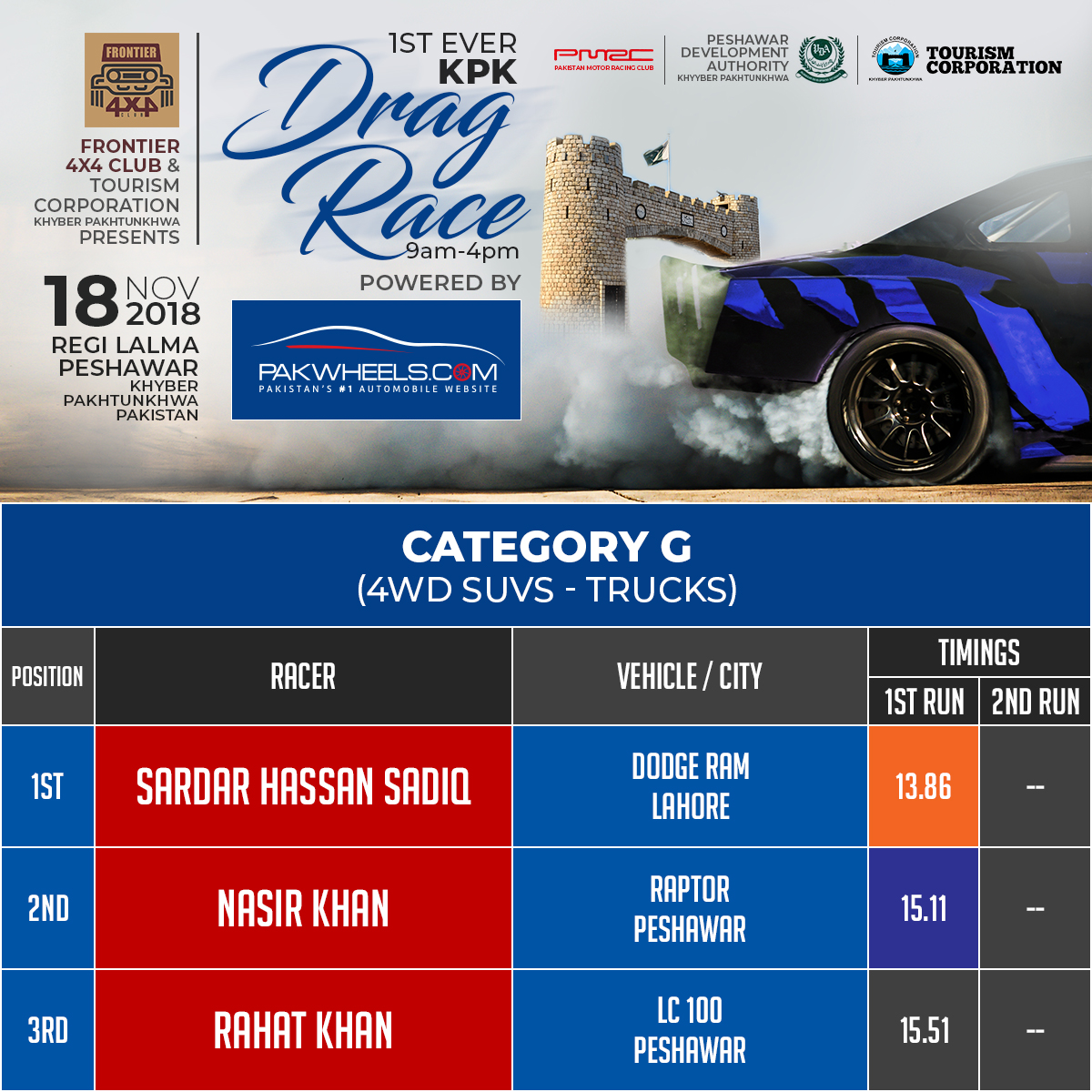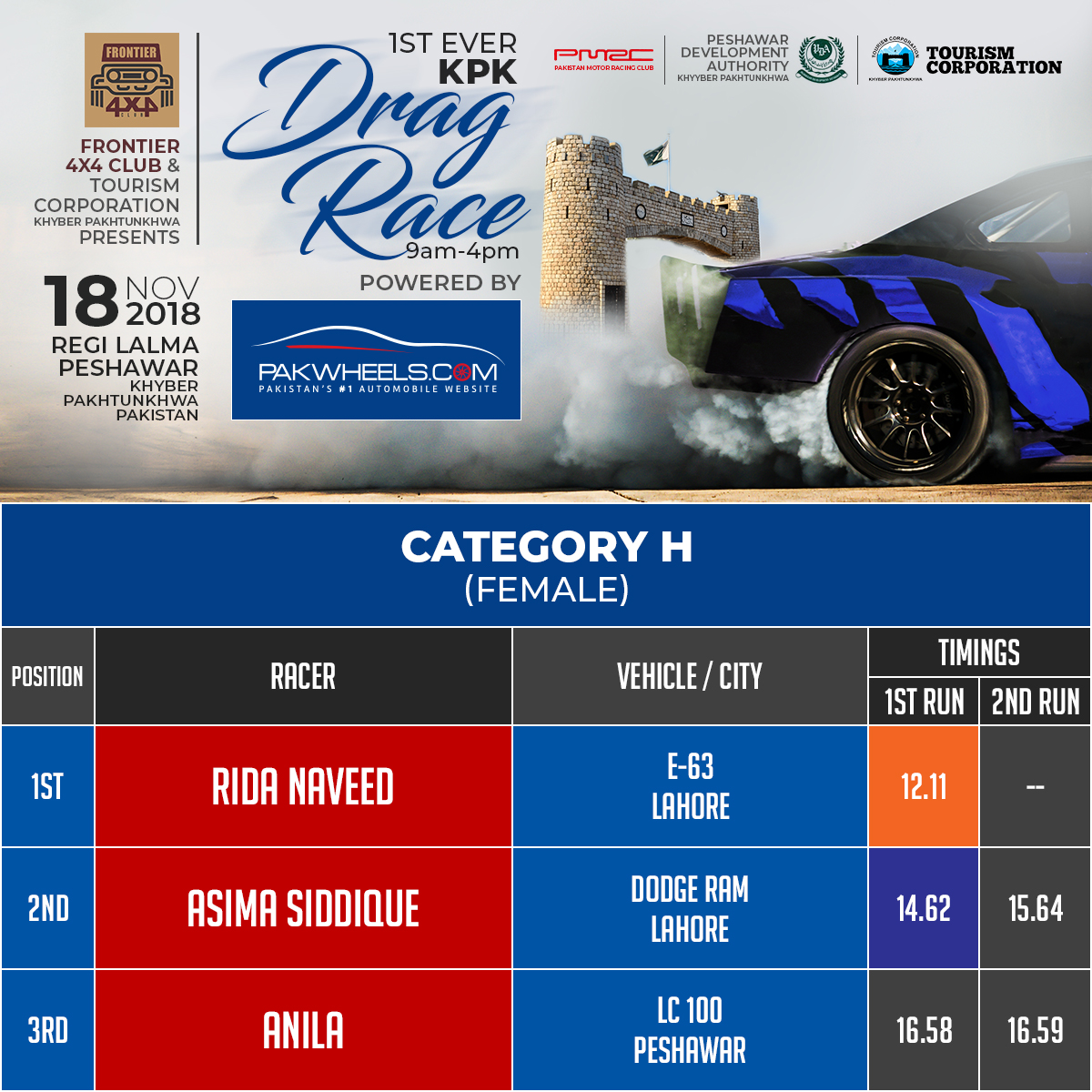 Below are the highlights from the 1st ever Drag Race in KPK: