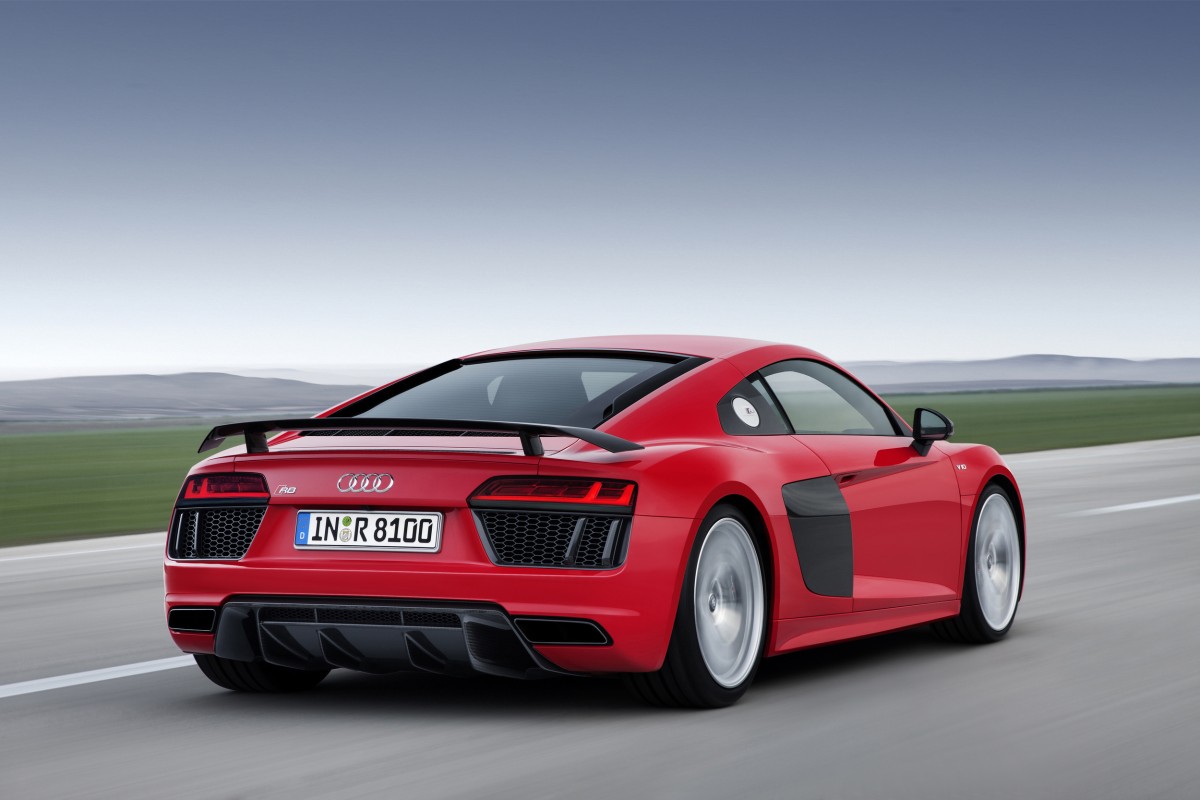 This Is Your New 2016 Audi R8
Earlier this month, a leaked Instagram photo circulated around the web of the most awaited and anticipated Audi R8. Later Audi officially teased a semi-visible R8.  The new Audi R8 was scheduled to be revealed at the upcoming Geneva Motor Show, but looks like Audi, like all of us, couldn't keep the secret and revealed the next Audi R8 before time. This will be Audi's second generation of the high-performance sports car.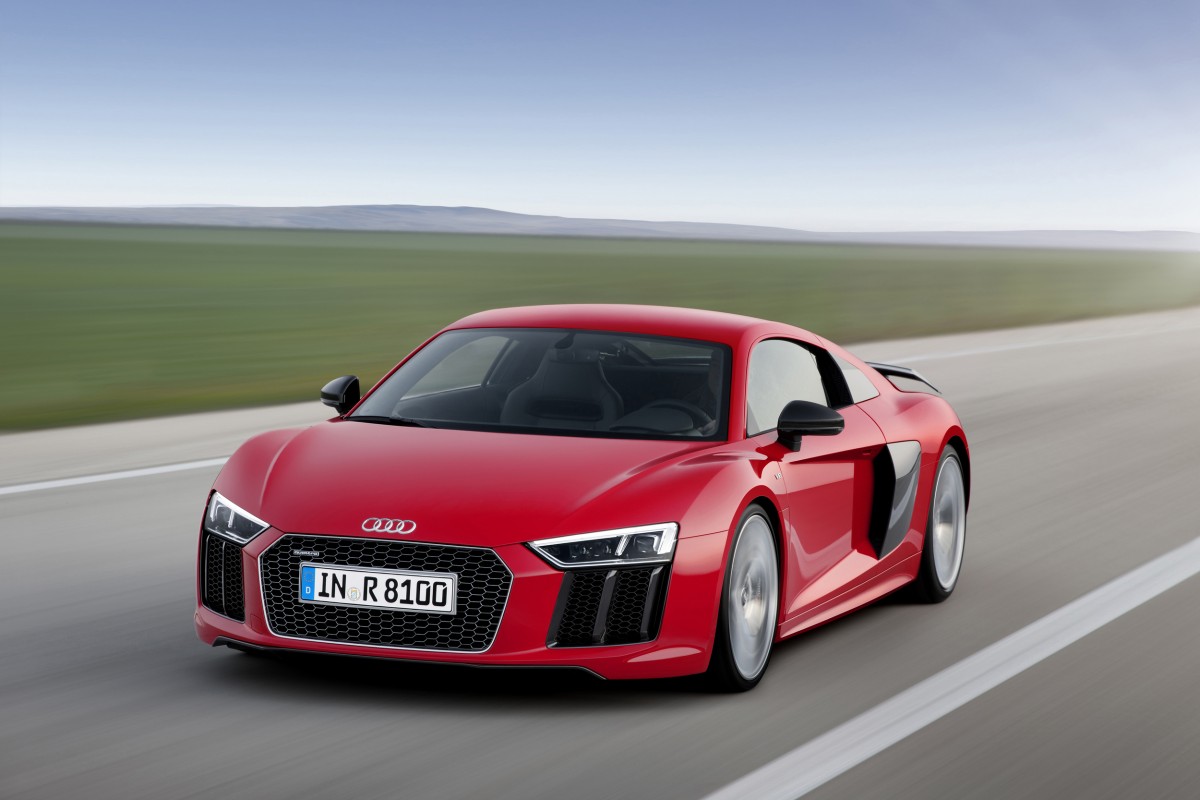 As we reported earlier, the new R8 will be sharing its frame and technology with its Italian cousin, Lamborghini Huracan. The second generation Audi R8 is more of an evolution of its first generation as far as exterior is concerned but underneath the skin, Audi made revolutionary changes and upgrades. The biggest of all is the weight reduction. It is constructed with high strength composites  of aluminum and carbon fiber.  The frame itself weights just around 200 kg, which is 15% less than the outgoing model, but it's still 40% more stronger. The car itself will weigh 1454 kg in total.
The new R8 will come with with two power output options. One option will be a 5.2-liter V10 TFSI with 540 HP reaching 100 kph from stand still in 3.5 seconds, while the other option will be a much higher performance V10 plus with 610HP. It would be as much powerful as the one in Lamborghini Huracan. This will help R8 to reach zero to 100 kph in 3.2 seconds while zero to 200 kph in 9.9 seconds.
Another new feature, Cylinder-On-Demand System, is also present, which shuts one of the two cylinder banks under light engine loads for fuel efficiency. Initially there were rumors of a twin turbo 4.0L V8 as one of the engine options, but looks like there is no news of that as of now. If you love manual then there is bad news for you. There will be no manual transmission option. The new R8 will have the newly developed 7-speed S-Tronic transmission with Audi's Quattro system. The system can even send 100% power to a single axle depending on driving conditions. The new Audi R8 has 19-inch wheels with size 245/35 tires at the front and 295/35 at the rear as standard. Audi is also offering 20-inch wheels for the first time in the R8 which will have tires size of 245/30 at the front and 305/30 at the rear.
Audi also released details on the electric variant, e-tron R8 along side the gasoline engine one. There will be a T-shaped 92 kw battery tucked in the middle of the car. The R8 will be able to achieve 450 km on a full charge. The batteries can be fully charged in 2 hours and will be equipped with Combined Charging System which allows charging both with AC and DC currents. There will be two electric motors with 230 hp and 460 Nm of torque sending R8 from zero to 100 kph in 3.9 seconds. On the side note, the Tesla P85D 4-door sedan can reach 100 kph in 3.1 seconds.
According to Audi, the e-tron will be a sort of mobile laboratory helping them design their future electric cars on basis of the data they will get from the car. It will be a limited production car and will be priced higher than the regular gasoline one.
The interior is also revamped with options such as driver-customized digital cluster, and brushed aluminum panels/trims and knobs. The interior design is simple and race car oriented with newly designed bucket seats. Owner can opt for 500 watt Bang & Olufsen music system at an extra cost. The R8 will come with full LED headlights with an optional laser high beams depending upon markets as in the US, laser technology is illegal in the cars. A detailed Official Press Release will give you more details. The second generation Audi R8 will go on sale summer of this year, with a price of  USD 185,000 for the base standard model while the V10 Plus will cost you around USD 210,000 before taxes.