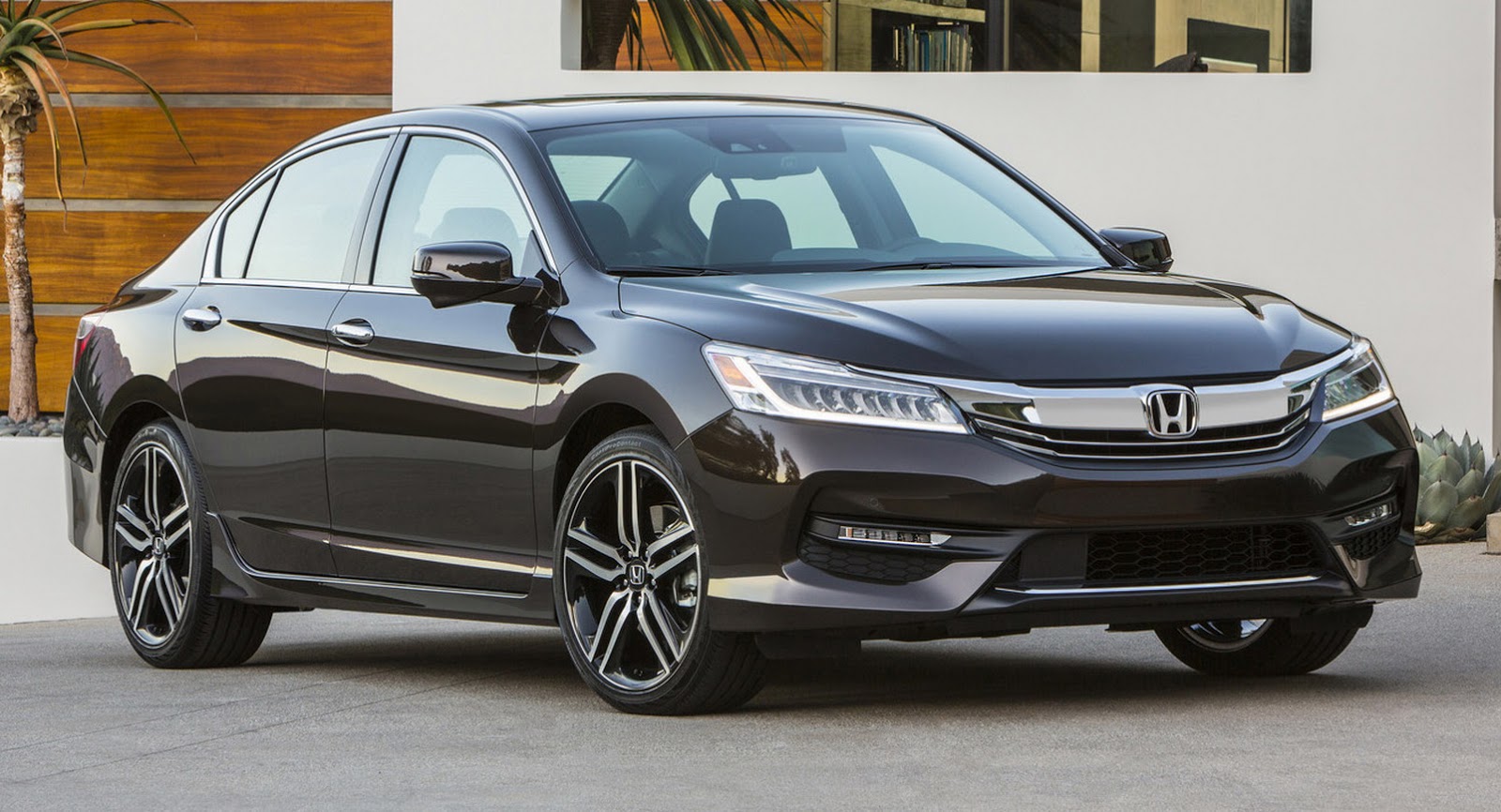 2016 Honda Accord Face-lift Introduced For The US
It looks like Honda is keeping their fans on their toes. The next cerebration Civic is already on cards and will come any time. But Honda surprised everyone today with the release of the face lifted 2016 Honda Accord for the US market. Award wining Accord is Honda's best selling full size sedan for North American market and sells on average 100,000 units, more than the  Civic in United States. The current generation Accord already has been praised for its agility, styling, comfort and features. Honda gave a make over to the current generation with face-lift. Technically the mechanical details remains the same but its the exterior, which has received some updates.
The face-lift gets a newly designed aluminum hood with new curves as well as a new front grill. The major upgrade on front is the newly designed LED headlights which are somewhat identical to Honda's upscale Acura lineup signature Jewel headlights. At first glace, if you don't look at Honda's badge you can mistake it for an Acura.
There will be new 19″ alloy wheels which gives the car a new sportier look as well as newly designed side skirts. The rear end gets newly updated LED tail lights and upgraded bumper. There are not many changes to the interior but when you sit inside and notice the interior; there is new 7-inch touchscreen display that runs both Android Auto and Apple CarPlay.
Honda has upgraded the face-lift with many new safety features like a Collision Mitigation Braking System (CMBS) with Forward Collision Warning (FCW), Lane Keeping Assist (LKAS), Road Departure Mitigation (RDM) with Lane Departure Warning (LDW) and Adaptive Cruise Control (ACC).
Honda will offer the face lift with the same base 2.4-liter four-cylinder engine with 185 horsepower, while you have an option for a 3.5-liter V-6 which will deliver 278 hp. Depending on the model, customers can select  a six-speed manual, a six-speed automatic or a CVT.  Honda didn't release the price for the face-lift but it will hopefully remain the same at $22,000 for the base model while $33,650 for the fully loaded one, for US market. It is an interesting fact to note that Honda now ships more American-made cars from the U.S. than it imports from Japan and 95% of Honda cars are made at Local US plants.