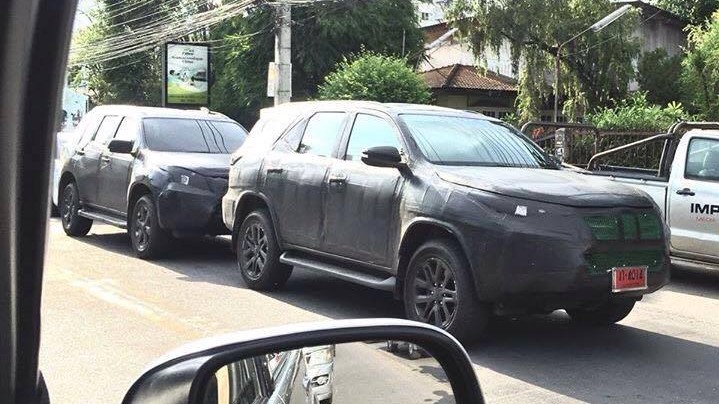 2016 Toyota Fortuner Spotted In Matte Black Masking Sheets
We have been keeping you informed about the 2016 Toyota Hilux Revo and then later 2016 Toyota Fortuner. Both of these vehicles are based on Toyota's new IMV platform. Well, we showed you initial leaked photos of what you could expect Fortuner to look like. But now there has been a development, and someone in Thailand has spotted a 2016 Toyota Fortuner on the road. The car is covered in a masking paper to hide its features. There is another vehicle behind the Fortuner that might be the new Isuzu MU-X. The cars are either on a road test or maybe going for some press release photo shoot.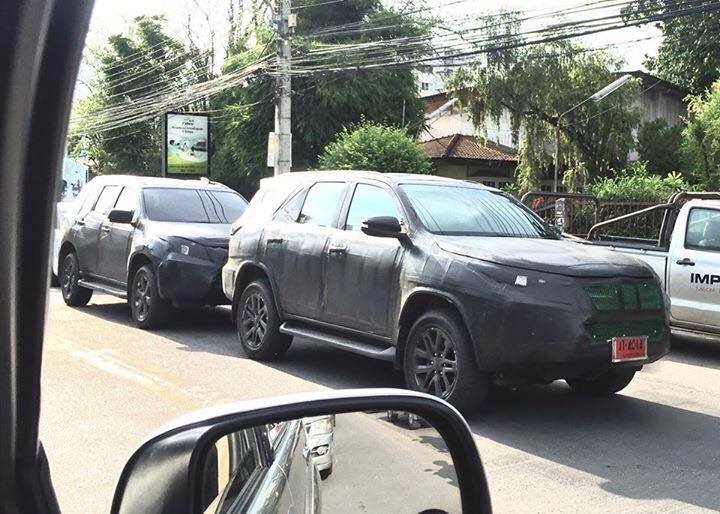 The 2016 Toyota Fortuner was spotted in Chiang Mai, a city in Thailand. Since these cars are being developed, assembled and launched in Thailand, you can expect them to be spotted in Thailand, first. There are rumours that Toyota might also change the name from Fortuner, or maybe add something to it; like they have done with Toyota Hilux Revo.
2016 Toyota Fortuner is very much likely to be launched in July. Let us hope that we will see this vehicle in Pakistan as well. There might not be many fans of the current Toyota Fortuner in Pakistan, but let us hope the new Fortuner will be able to change its perception in the eyes of Pakistani consumers.
Source: NFCT