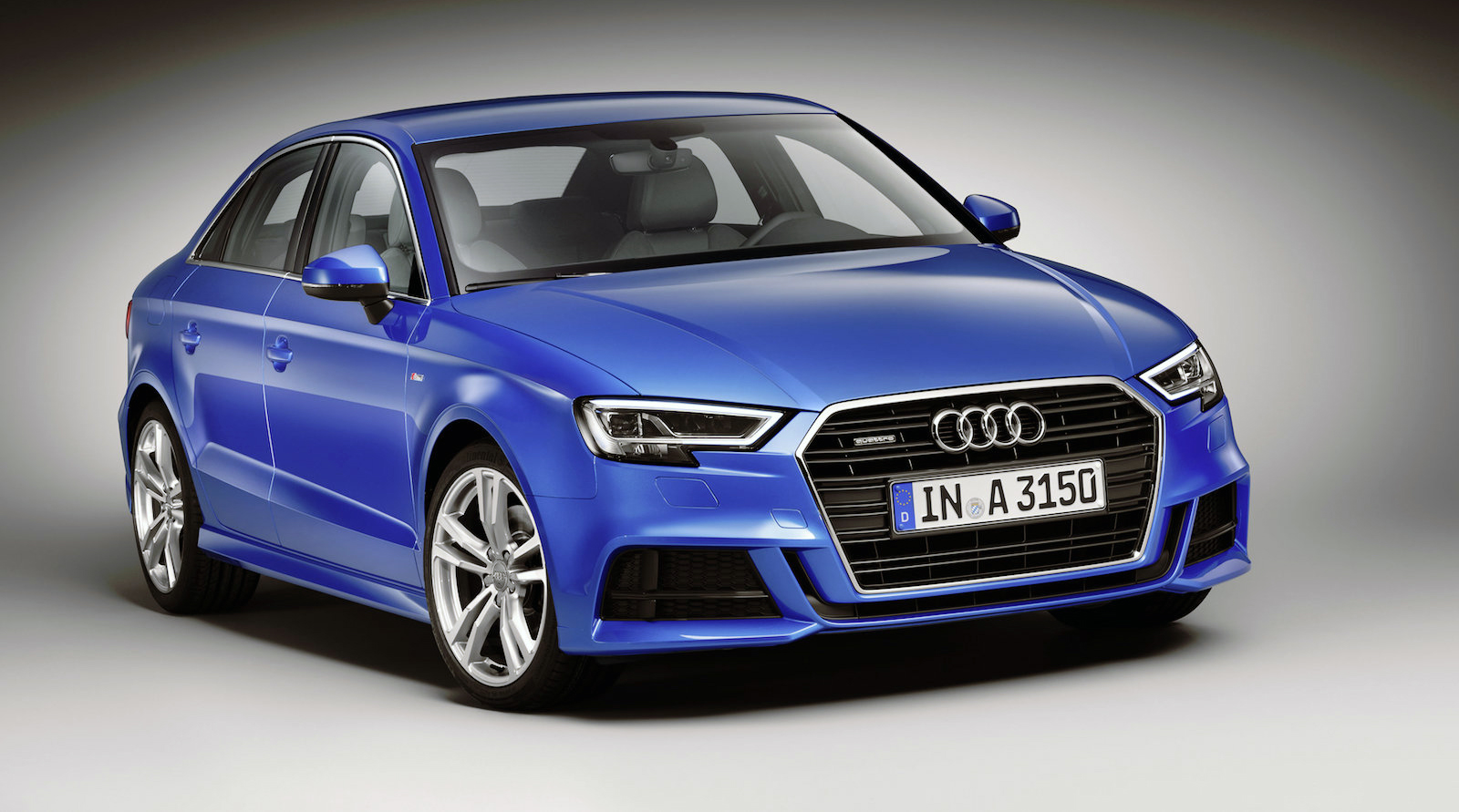 2017 Audi A3 Facelift Released Internationally
In last few years, the luxury car brands have stretched their lines ups with the addition of entry level cars. Mercedes-Benz came up with the A Class sedan called CLA while Audi came with its model in the shape of an A3 sedan. Both CLA and A3 were already available as hatchback before the arrival of sedan version. Audi and Mercedes brought the sedan version to masses who would usually shy away buying hatchbacks. But these small sedans became instant hit for both Audi and Mercedes and both posted significant sales numbers. Though these vehicles look small, they don't lack luxury, features, and technology. The entry-level luxury sedan is now so popular that BMW couldn't stay away and is also working on rolling out their version in the form of 1 Series sedan.
Also Read: Audi Pakistan Begins Deliveries Of The 1.2 Liter A3
Audi A3 was also introduced by Audi Pakistan last year and will cost you PKR 4.45 million for the 1.8L variant. A cheaper version of the sedan is available with a 1.2L turbocharged engine as well for Pakistani market. Many A3 sedans have been seen on Pakistani roads already. Audi released A3 in the international market in 2013, but it reached to Pakistan in early 2015. Overseas A3 is available is sedan as well as a hatchback and cabriolet [2-door soft top convertible]. Today Audi released the mid-cycle face-lift to their bestselling small sedan and hatchback. The face-lift includes some updated exterior and interior bits. On the outside, the car looks same except the addition of Audi's famous LED matrix sequential headlights and tail lights. The new single frame front grill now matches with newly released Audi A4 sedan. On the inside, Audi A3 gets a new 12.3″ digital high definition cluster display. Audi calls it a "Virtual Cockpit," which driver can customize as per his own choice. The virtual cockpit will be available on upper trim levels as standard while it's optional on base models. The famous Audi Multi-Media Interface "MMI" is available via a 7″ screen which appears on the dashboard. Apple Car Play and Android Auto will now be available as well.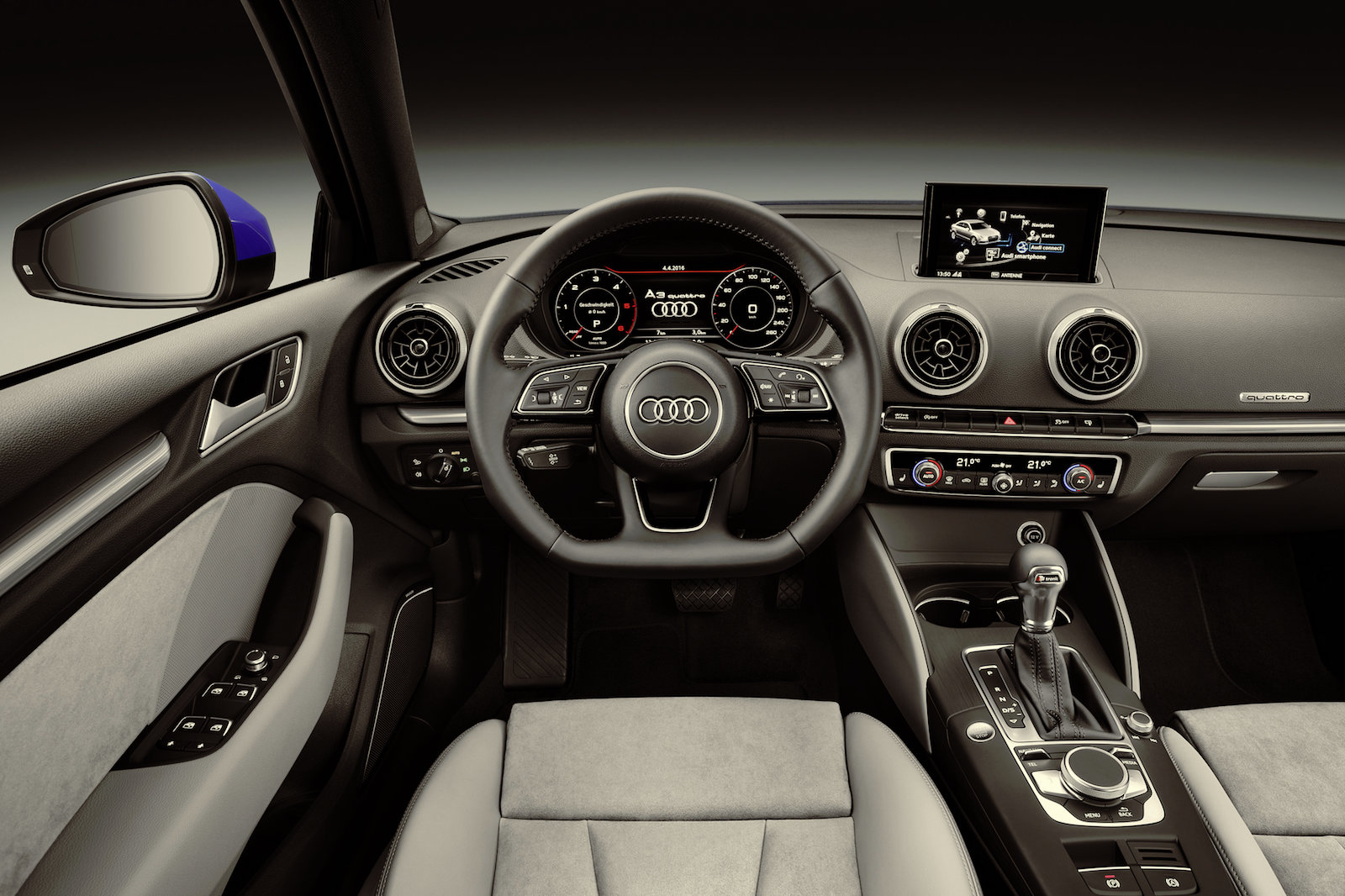 Audi also included some new safety features to the the list of already available active safety systems. Active lane assist and emergency braking with pedestrian detection and adaptive cruise control with traffic jam assist is now available. Under the hood there are some new news also. There is an option of three petrol and three diesel engines all coming in with turbos.  The big news is that A3 is now available with 1.0L turbocharged 3 cylinder engine with 115Hp and 200 Nm of torque at RPM of 2,000 to 3,500 as a base engine. It is not clear at this time if  1.0L engine will be available in sedan or hatchback only. Audi says that the small compact engine is not lacking anything in terms of driving pleasure.
Also Read: Audi Pakistan Will Start Delivering Its 2016 Audi A4 From February 2016 Onwards
Then there will be  a 4 cylinder 1.4L TFSI engine with an output of 150HP and 250 Nm of torque with cylinder on demand technology. The two cylinder will be in stand by mode at crusing speeds and will only activate when an output is required. The third petrol engine in the line up is a new 2.0L TFSI with an output of 190HP and 320Nm of torque.  On diesel front , there is a new 1.6L engine with 110HP with 6 speed manual or Audi's new 7 speed Dual Clutch Transmission [DSG]. The other two diesel engines will be available in 1.8 and 2.0L displacement.  Audi has updated the sports version S3 sedan as well which is powered by a tuned 2.0L petrol engine and it will now deliver 310HP [ previously 300]. For environmentally friendly customers, A3 is also available as plug-in hybrid version  known as "A3 Sportback e-tron". e-Tron is powered by 1.4TFSI [150HP] paired with an electric motor and produce total of 204HP. The plug-in version has a 8.8kwH battery which can be charged via 110 or 220V power outlet.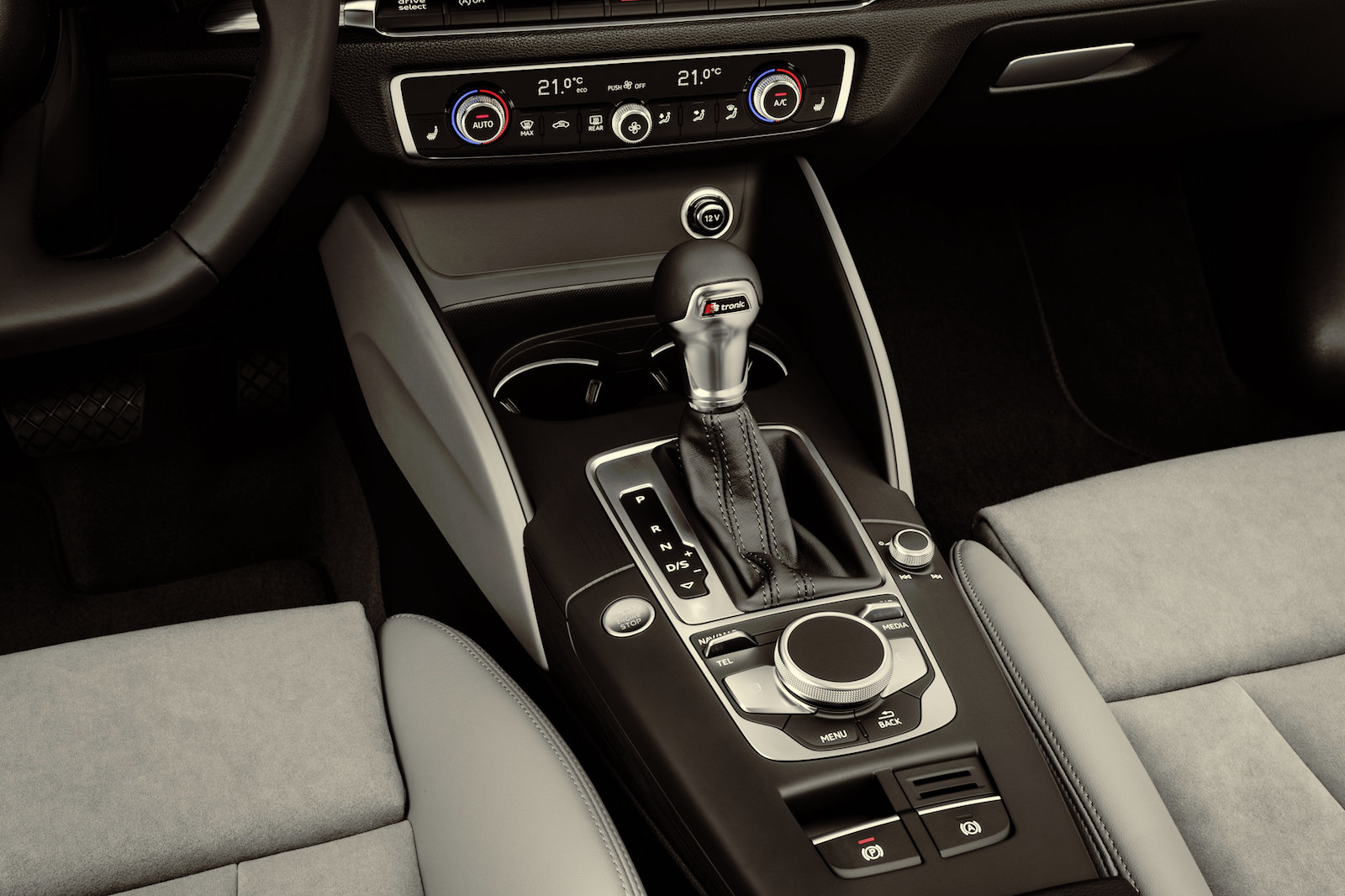 Transmission is also upgraded for new A3 family. Audi have replaced the 6 speed dual clutch transmission "DSG" with a newly designed 7 speed DSG which is now have a wet clutch. A new six-speed manual is also available as option depending up the model. Front wheel drive comes standard while Audi Quattro is also available as usual along the A3 range depending upon trim level.
Overall the new face-lifted A3 now blends with other lineup of Audi. Audi proves that Big things can come in small packages and that is the reason A3 sedan won crown of 2015 World car of the year award. The face-lift will be available in Europe in next couple of months. Audi A3 base model with the new 1.0 TFSI engine will cost 23,300 Euros in Germany.
Audi has manage to get the attention of Pakistani buyers and the focus has started to shift away from the typical German option, the Mercedes. Audi Pakistan has worked very hard to make its place in the market and in the hearts and minds of Pakistani auto consumer. It will be great to see the new Audi in Pakistan as well.
2017 Audi A3 Family from fazalwahab on Vimeo.