2016 has witnessed a lot of memorable moments. From the government's initiative to amend the new auto-policy to the launch of Honda Civic, from cars to bikes, Pakistanis have seen a lot as compared to previous years. More importantly, Pakistan is surfacing form this motorcycle wave, which has lifted the motorcycle sales in Pakistan to 1,358,643 units in the last fiscal year (2015-16). Motorcycles are the bread and butter of millions across Pakistan and no one can ignore their importance. Majority of Pakistanis use motorcycles each day to commute to their work or make a living.
Atlas Honda managed to sale the most number of bikes in a fiscal year for quite some time now. The company achieved the highest benchmark of selling 811,034 units in the last fiscal year. Whereas in comparison, the other motorbike manufacturers managed to sale only 547,609 units collectively. So clearly, Honda is the market leader by a long margin. And each year, the company brings new models for their customers. Over the years Atlas Honda has managed to not only retain its resale value, but the company has grown its dealer and services network, which plays the most crucial role in its high number of sales.
Read More: Sales of Motorcycles went up by 20pc at the End of FY2015-16
Keeping up the tradition this year as well, the company has started producing and delivering the 2017 models of almost all of its bikes. Moreover, the modifications are limited to cosmetic level. The bikes have been a recipient to a change in graphics.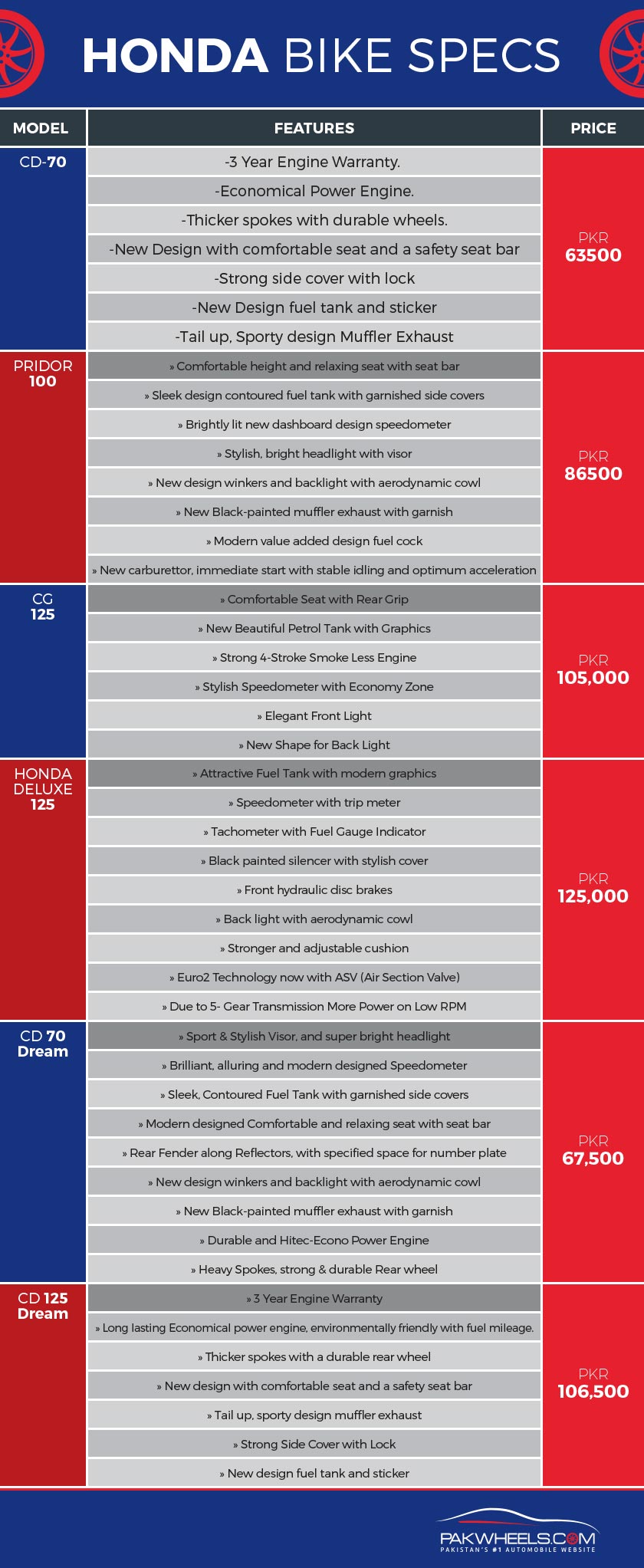 Check Out: Heavy Bikes for Sale in Karachi