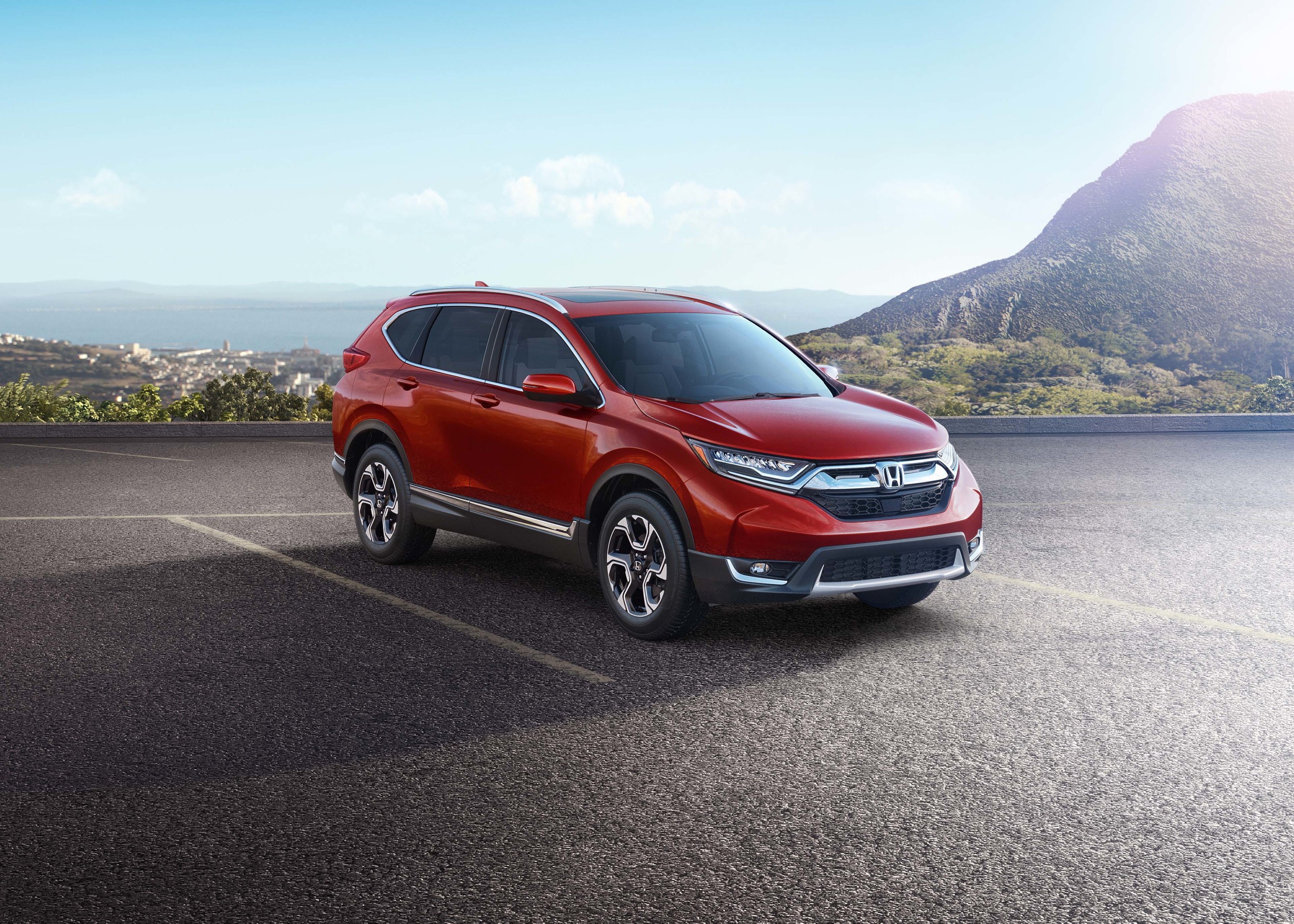 Looks like Honda seems very busy for quite some time. Every few weeks/ months, we get an interesting news from Honda's side. Honda's recent journey towards innovation started exactly a year ago, when it released the mostly anticipated 10th generation Civic. Later a Civic Coupe, and more recently, the unveiling of the Civic hatchback. There are some more news on the cards, which is possible release of next generation of Honda Accord in less than a year.
Today, Honda North America released their next generation of Honda CRV, which is actually a 5th generation. CRV was classified as compact crossover till few generation ago, but it has grown over years and now can be placed in small sports utility vehicles category "SUV". CR-V as stands for Compact Recreational Vehicle [it's no more compact] and started production back in 1995 as first generation. CR-V is a very important model for Honda in the US and it can be judged from the fact that, ever since its launch in 1997, Honda has sold around 4 million units of CR-V in the United States alone. Honda sold an average of 300,000 units or more a year of the 4th generation. The new 5th generation CR-V is based on Honda's all new modular platform, which it shares with the 10th generation Civic. The CR-V is all new ground up. The senior vice president and general manager of the Honda Division, Jeff Conrad said in a statement:
The new Honda CR-V raises the bar in every imaginable way, delivering more performance, space and premium content together with higher fuel economy ratings and value than ever before. Customers are going to love what they see and what they experience behind the wheel of this new CR-V.
According to Honda, BMW X3 was their benchmark in development of the new CR-V. The new CR-V is bold, sleek and has improved premium exterior and interior, with more features, and can be called a new benchmark in this vehicle segment, where it competes against Toyota Rav4, Mazda CX5, Hyundai Santa FE and Ford Escape. On exterior, the front end now resembles most of the Honda line-up and resembles the Honda Civic. The LED headlights, as we have seen on Civic, are available on top of the line trim, while rear LED tail lights are a standard feature. As always, the elongated tail lights on CR-V since its first generation, can still be found here on this new generation. The new CR-V will be more agile with better handling due to the new platform being in use. It will be equipped with electric power steering along with front MacPherson strut and rear multilink suspension with rear stabilizer bars.
As far as the engine is concerned, the new CR-V will come with two options. The base model will be equipped with a carryover engine from the previous generation, which is 2.4L 184hp iVTEC naturally aspirated engine. There will be a new 1.5L Turbo engine, same as in Honda Civic under the hood of the new CR-V. Here, the engine is rated at 190HP, 242NM of torque. Both engine options will be available only with CVT "Continuously Variable Transmission" identical to Civic Transmission, which according to Honda, is sports tuned for better and smooth shifting and improved fuel economy. CR-V will arrive both, in Front-Wheel and All-Wheel Drive systems. For the first time, Honda CR-V will also get an Automatic Shutter Grille System that lowers aerodynamic drag. The CR-V will be available with 17″ wheels as a standard, while top of the line model will get 18″ wheel size.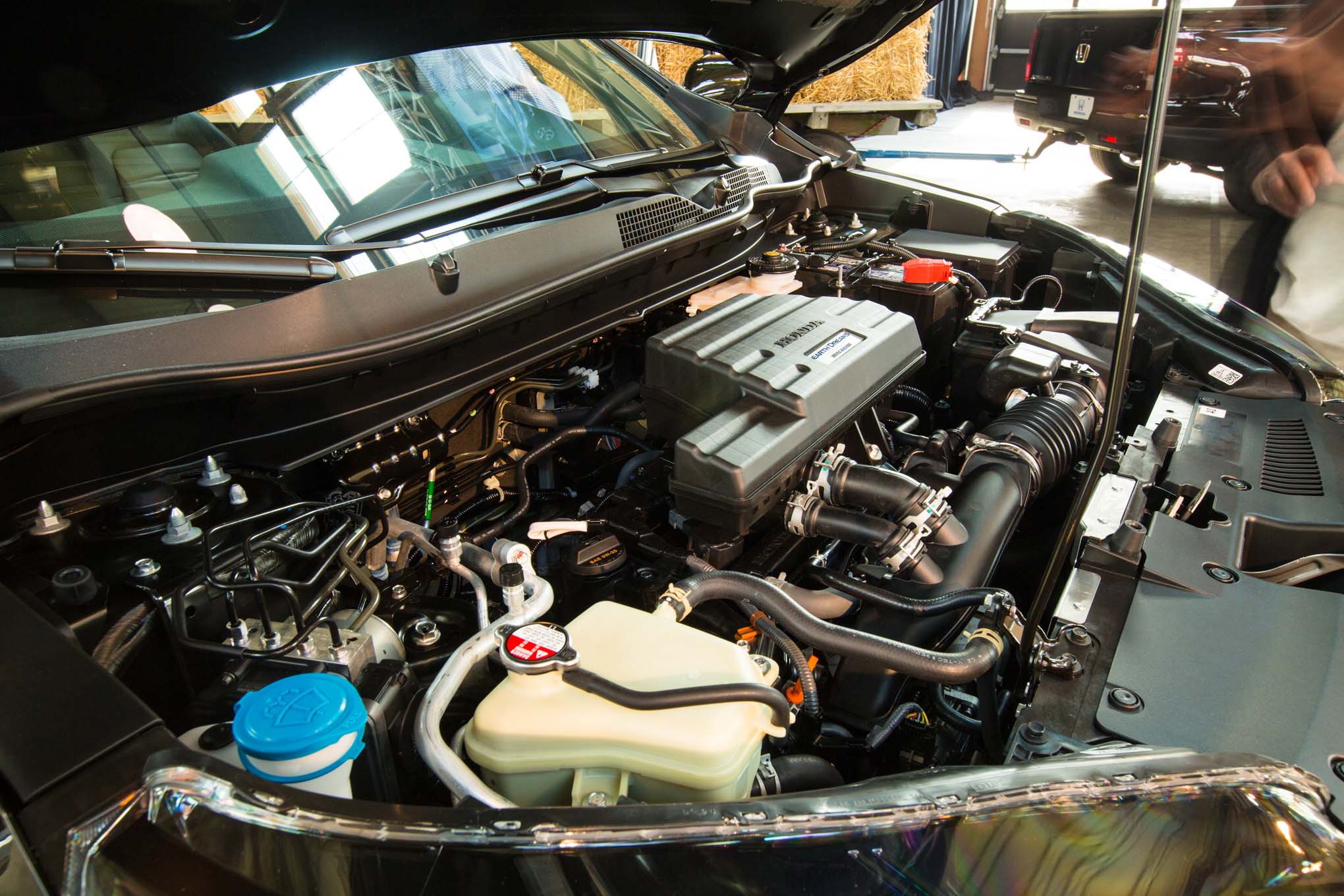 Get inside the new CR-V and you will be treated with all the new interior and will find a complete WOW factor. The new dashboard layout, the fit and finish and the use of high quality soft materials make the interior feel highly premium. The new generation CR-V is larger in size and can be seen in the form of 2 inch larger leg room in rear. CR-V still remains a 5 passenger vehicle, but increased size provides much larger stowing cargo capacity as well. The rear seats are 60/40 split, which give enormous room to load bulky items. Honda CR-V comes with tons of new features on the inside. There are newly designed air vents on the center and sides. Honda has now added a full digital Driver Information Interface 'DII' as the cluster, which gives the new bold and futuristic look. Like Civic, there will be a 7-inch capacitive touchscreen Display Audio, which is Apple CarPlay and Android Auto compatible. Due to extreme criticism by Honda Civic owners, Honda is now bringing back the physical volume control, unlike Civic, where it is a touch screen.
The other features include remote engine start, dual zone climate control, electric parking brake as we have seen in Civic, heated side mirrors, 8 way driver and 4 way passenger-power adjustable heated seats. CR-V has a new steering wheel design and is fitted with a number of steering mounted controls, and resembles exactly as USDM Civic. The new CR-V will also get automatic rain sensing wipers and headlights, as well as an automatic tail gate. By bringing your foot under the rear bumper, the rear tailgate will open automatically, provided you have proximity FOB key with you.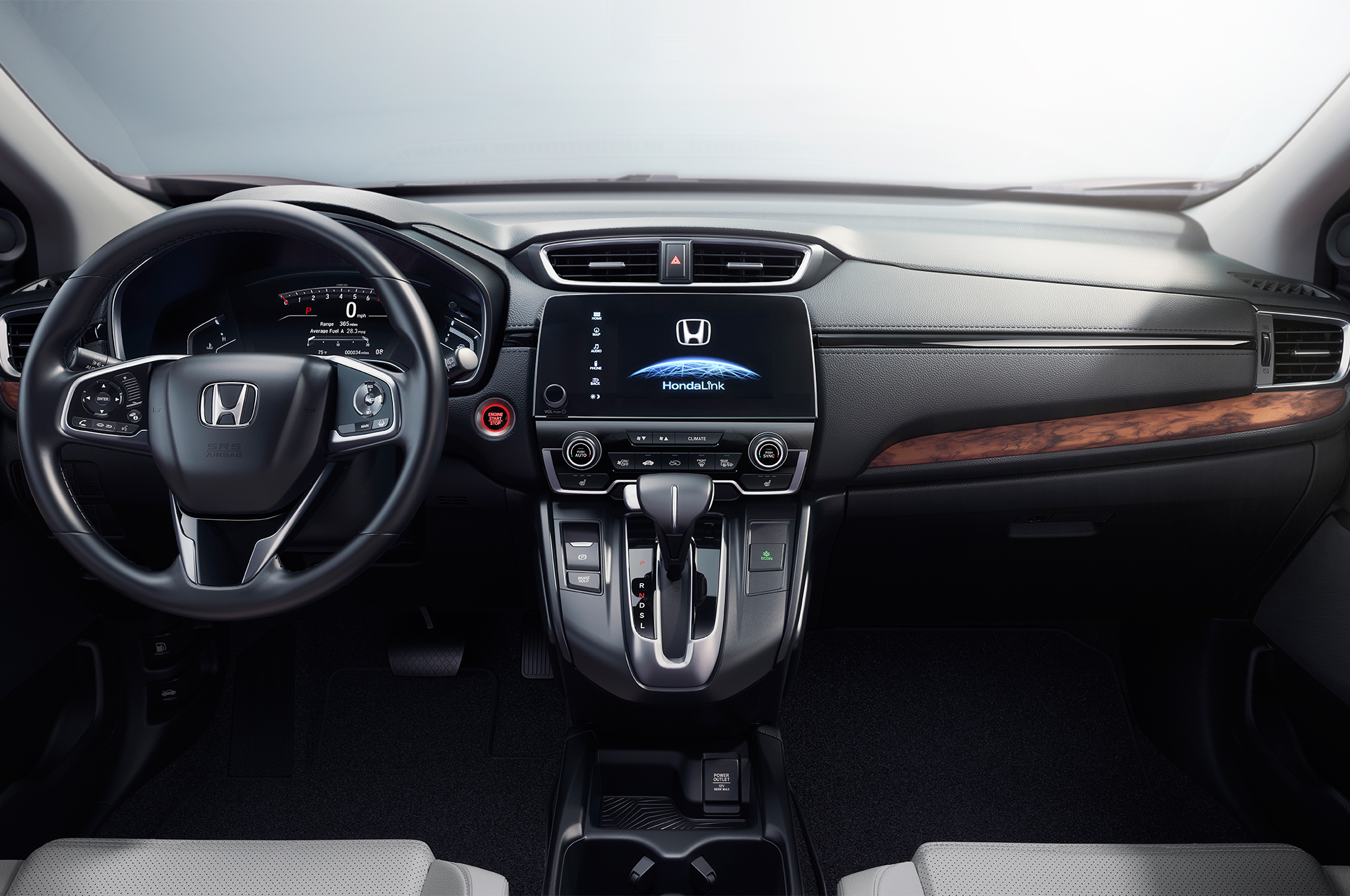 Honda added tons of active safety features to the new CR-V. Beside basic model, all trims will get Honda Sensing System as standard, which includes Collision Mitigation Braking System™ (CMBS) with Forward Collision Warning (FCW) and pedestrian sensing capability, Road Departure Mitigation (RDM) with Lane Departure Warning (LDW), Adaptive Cruise Control (ACC) with low-speed follow and Lane Keeping Assist, Blind Spot Information (BSI), Rear Cross Traffic Monitor (CTM) and Auto High Beam (HSS) headlights.
Video: Watch 2016 Honda Civic "Honda Sensing" Active Safety Features Demonstration
Due to the extreme demand, the new CR-V will be produced on three Honda plants in the US and will be on sale in the United States by the end of November 2016. No pricing details have been released as of now but looking at previous generation, we expect a base price of around $24000, while top of the line Touring might touch little over $34000. I am not too optimistic but addition of CR-V to Pakistani market can now be a possibility and I hope Honda Atlas will do some efforts and bring the model for the Pakistani buyers. Although I don't expect a local assembly of CR-V, an imported vehicle can be priced competitive with due to now, lower displacement engine.