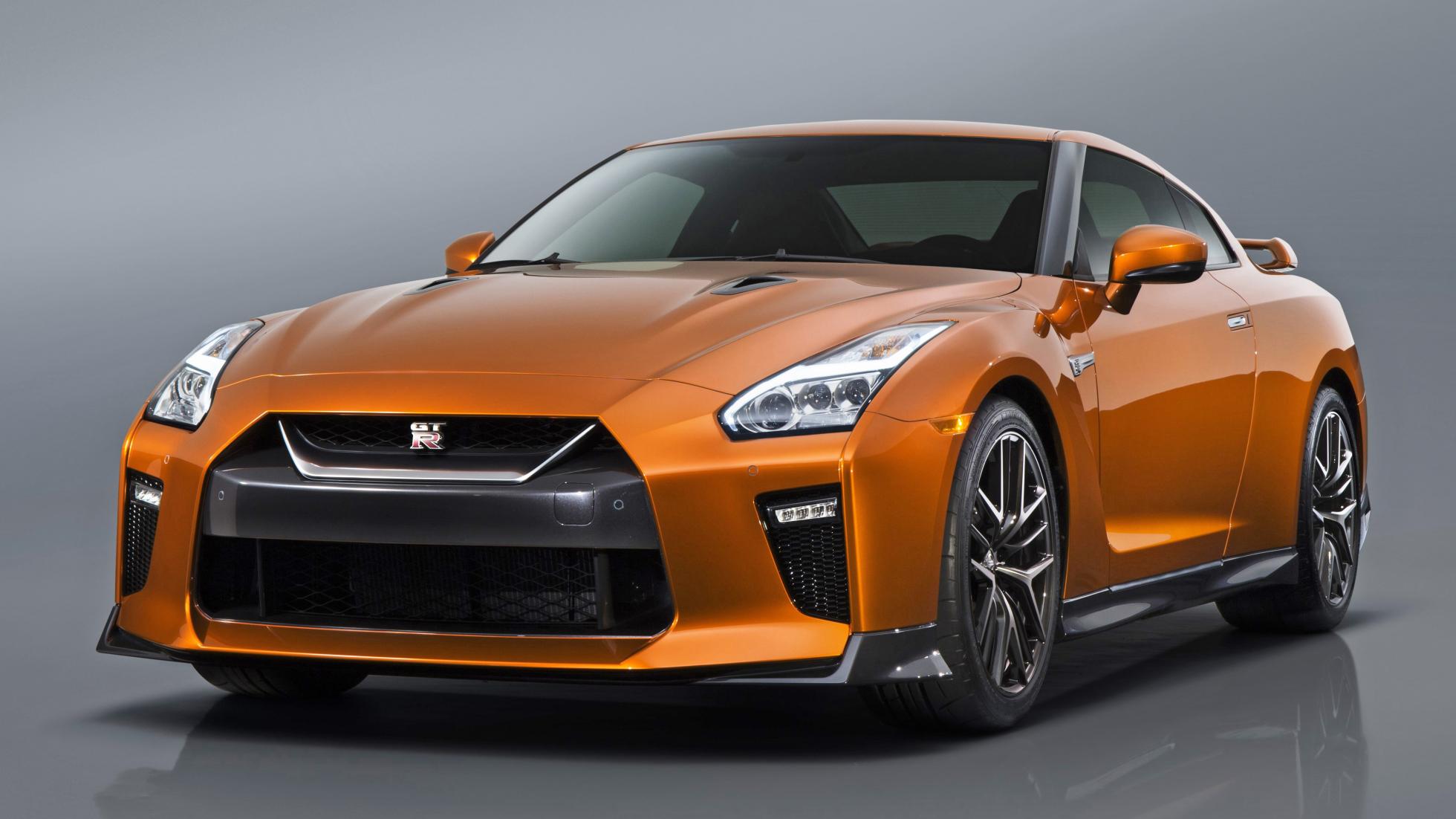 2017 Nissan GT-R Gets A Whole Range Of Updates Including More Power!
Nissan's latest revision of its amazingly quick flagship 4-seater is the most extensive yet. There's a new face, interior, and more power.
It includes the most significant cosmetic changes done to the R35 model since its introduction in 2007.
In the front, you can notice a new, bigger (to increase engine cooling) matte chrome finish "V-motion" grille similar to the ones in the Juke.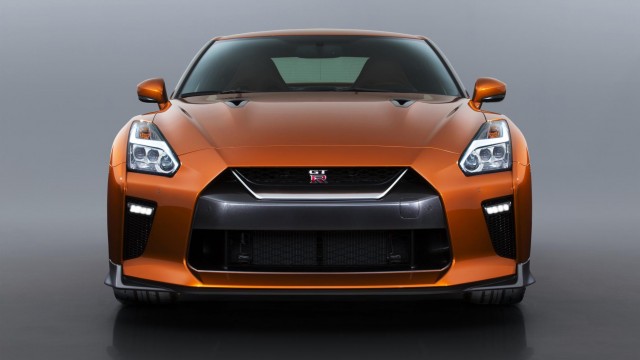 The exterior changes are quite prominent with new aero work on the front bumper and under the headlights, some extra ridges in the hood are also introduced to increase stability during high speed runs.
Some Godzilla lovers may even notice the contrast-coloured side sills. They direct the airflow more efficiently than before, while at the rear, the black 'belt line' has risen further up. Looks more aggressive than before. Doesn't it?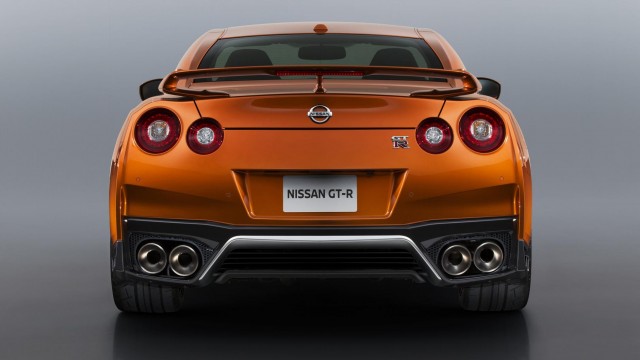 The GT-R's design philosophy was to look aggressive with muscles, as Nissan's chief designer drew a distinction between Infiniti, which they considered female thus curves; and Nissan is a male, thus muscles. The latest facelift makes its styling more resolved than before making it look closer to the original R35 GT-R concept.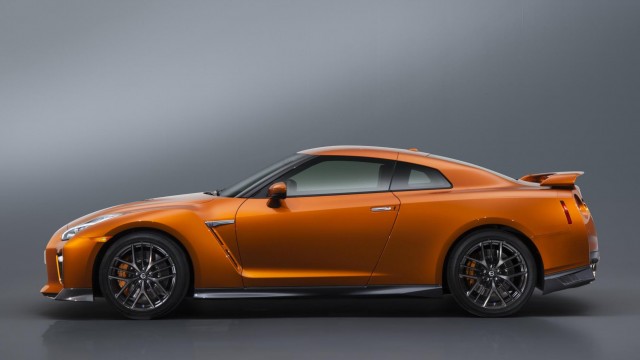 We know that the GT-R struggled to beat its rivals on the inside. Luckily, the smart people at Nissan have listened and been hard at work giving the four-seat, front-engined beast a new, more modern cockpit, but it retains that Japanese anime sort of feel.
We're talking about an entirely new dashboard and instrument cluster. The dashboard now comes covered in a soft-touch cow skin while the interior has more sound dampening than ever before.
The last GT-R had a lot of buttons, in total, there were 27 buttons that gave it a messy look, but now, the GT-R only have 11 buttons since a lot of them have been moved into the new 8-inch touchscreen.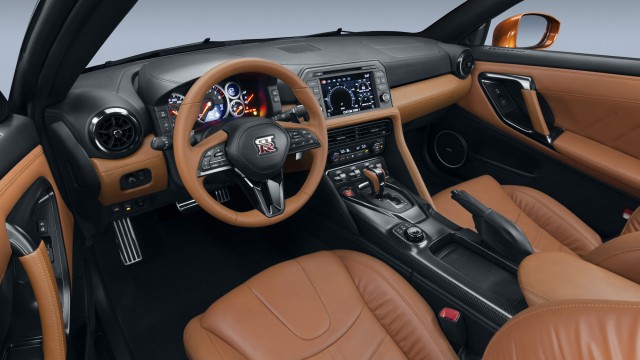 Perhaps the interior is where the most changes took place. The steering wheel is now leather, the flappy-paddles, to operate the six-speed dual clutch transmission, were previously mounted on the dashboard whereas now, they are right behind the wheel, so you have a better grip when pounding the car around a track. It is also claimed that the gearbox is now more smooth and less noisy than before.
Although it looks as if the primary focus for this facelift was on the cosmetic side but as expected, they have played with the power too.
The engine now delivers 562bhp at 6,800 rpm, and 469lb ft of torque, which is an increase of 20bhp and 3lb ft.
Performance figures haven't been announced yet, but given it's only a small increase in horsepower, so don't expect it to go any quicker than its current 0-to-62 MPH time of 2.8 seconds.
The GT-R hasn't been known for being music to the ears but it now has a new titanium exhaust and something called the ASE. The Active Sound Enhancement valves open up to allow those quad exhaust pipes to breath (read: scream) more freely. We'll soon get to hear it on YouTube though and judge then.
Perhaps, this is rumored to be the last generation of GT-R, afterwards, it will be all hybrid stuff going on but we think one thing will never change that is how terrifyingly fast this car can go!