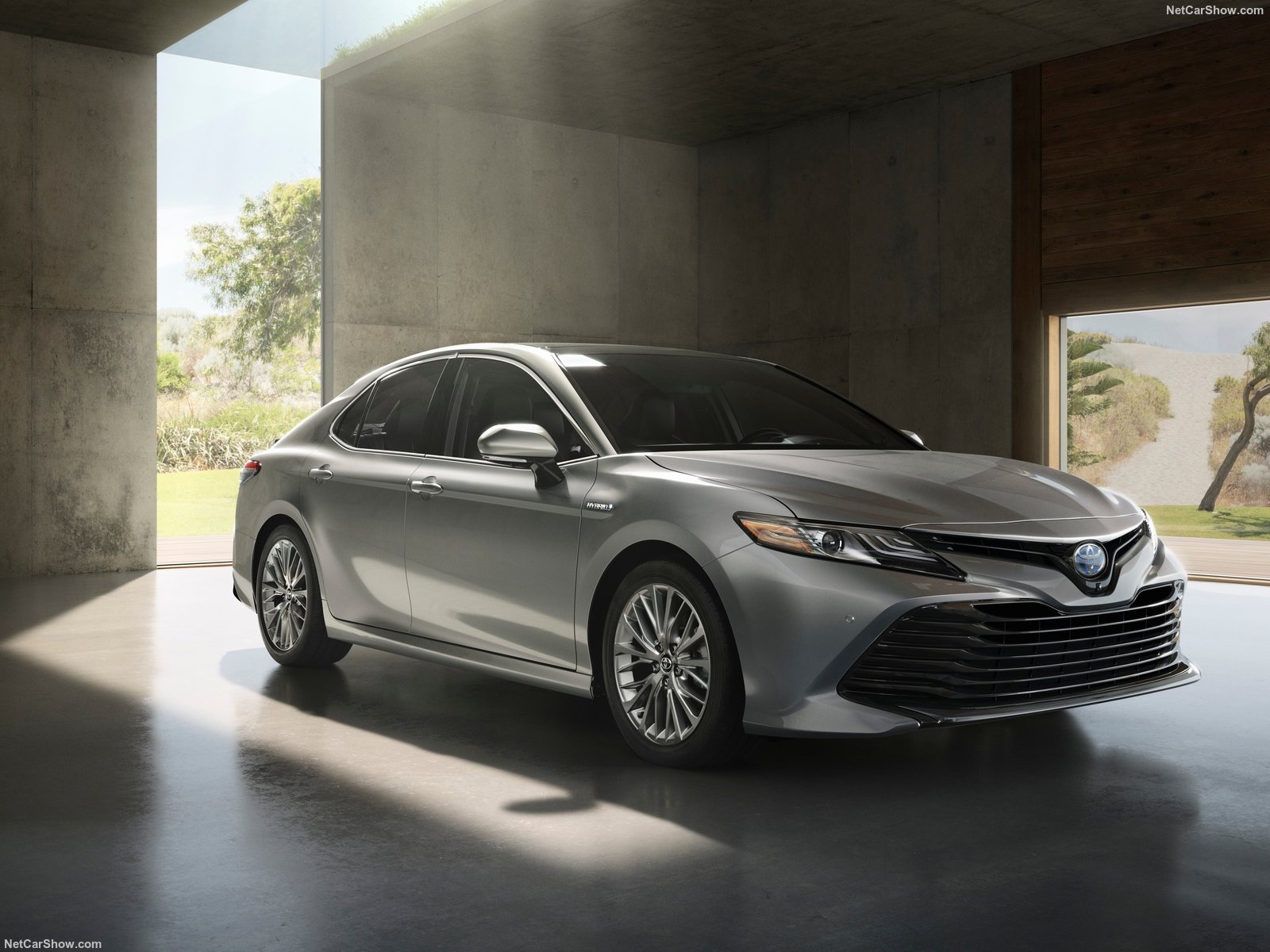 2018 Toyota Camry: The best sedan in a declining segment
Toyota has been on a roll with revamping their entire lineup to make them more appealable to millennial's and the overall younger population. The company brings the brand new redesigned 2019 Toyota Hatchback that looks like a hot hatchback in its base trim and even the brand new Toyota RAV4 has gone for a much more aggressive and imposing design language in order to help it stand out from the masses. This is the first car that has a radically different design language from its predecessors. The mid-sized sedan features sharp lines and creases all over its exterior with a very "unique" front fascia that features slim headlights that integrate into the slightly odd front bumper design with air intakes so big they look like they came straight from a Lexus product, while the rear looks like a mixup between a Lexus IS and a Ford Mondeo. Toyota even lowered the car by 1-inch and gave it a slanting roofline.  Toyota has spent the past few decades making incremental changes to the Camry but 2018 is the most major redesign we've ever seen.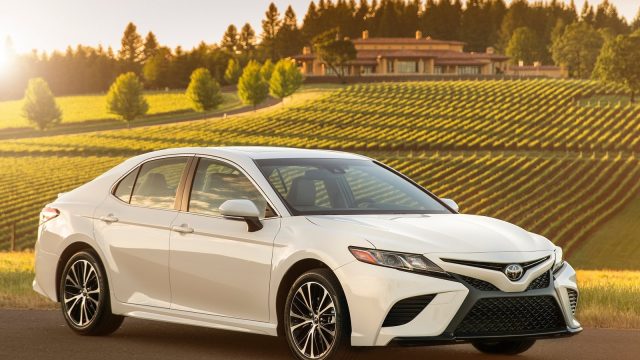 The Toyota Camry has always been and will probably remain to be one of the best selling sedans of all time. The 2018 Toyota Camry comes in 5 trim levels – a base L, a mid-grade LE, and a better-equipped XLE, plus the sporty SE and upscale XSE. The Camry Hybrid has three versions: LE, SE, and XLE. Not only did Toyota improve the styling on the 2018 Toyota Camry, but they made improvements to their current engine lineup as well. As standard, you still get a 2.5 liter Inline-4 that makes 206 horsepower and manages 32 mpg in most trim levels, though with the Camry you still get a large 3.5 liter naturally aspirated V6 engine that pushes out 301 hp and 267 lb-ft of torque mated to an eight-speed automatic transmission that translates into a 0-100kph of less than 6 seconds. With many manufacturers including the Camry's main rival the Honda Accord opting for smaller turbocharged engines, Toyota has stuck to its roots with its V6 powertrain for the Camry.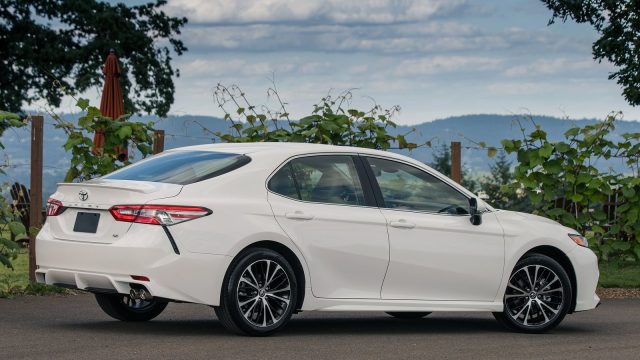 Step inside and it instantly feels more premium than any Camry before, with new more premium surface materials and a more cleaner and minimalist design, while legroom and headroom are fractionally smaller than the previous model it feels very spacious and airy inside the cabin. Ten airbags and Toyota's Safety Sense P system come standard on all models. The Safety Sense P system comes equipped with pre-collision braking with pedestrian detection, lane departure assist, hill-start assist, auto high-beams, and dynamic radar cruise control, so safety is something you defiantly won't have to worry about with the 2018 Camry. Trim levels beginning with an X get sonar parking assist, rear cross-traffic braking, blind-spot monitoring, auto-hold brakes, and an electric parking brake. Drive Start Control prevents the car from jumping forward or backward if the shifter is moved while the accelerator is accidentally pressed. All Camry models come with a rather small 4.2-inch touchscreen infotainment system while higher end models come with a 7.2-inch display, eight-way power adjustable front driver and passenger seats with leather trim, you can even option your 2018 Toyota Camry with a bright red interior with contrast stitching.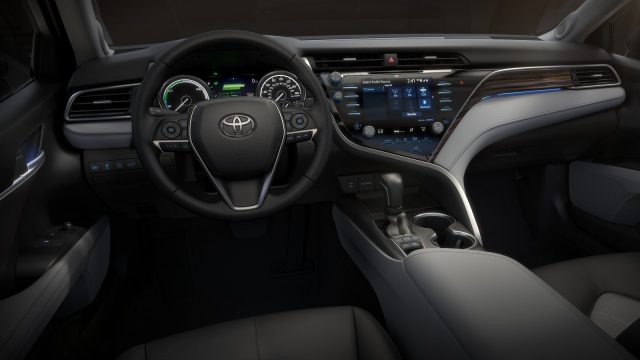 The Toyota Camry has got the sales numbers to back it up as well. The new Camry is up 24% over last year's November sales of the 2017 model year car. By comparison, the Honda Accord declined 15% in sales. But the overall mid-size sedan segment has seen a massive drop in popularity ever since the SUV craze off a few odd years ago, even tho in terms of numbers the Camry is doing a lot better than its rivals the question to ask is how long can the Camry really keep this up. Competitors have already begun to pull back on production of their midsize sedans due to slow sales and pump more cash into their SUV models.