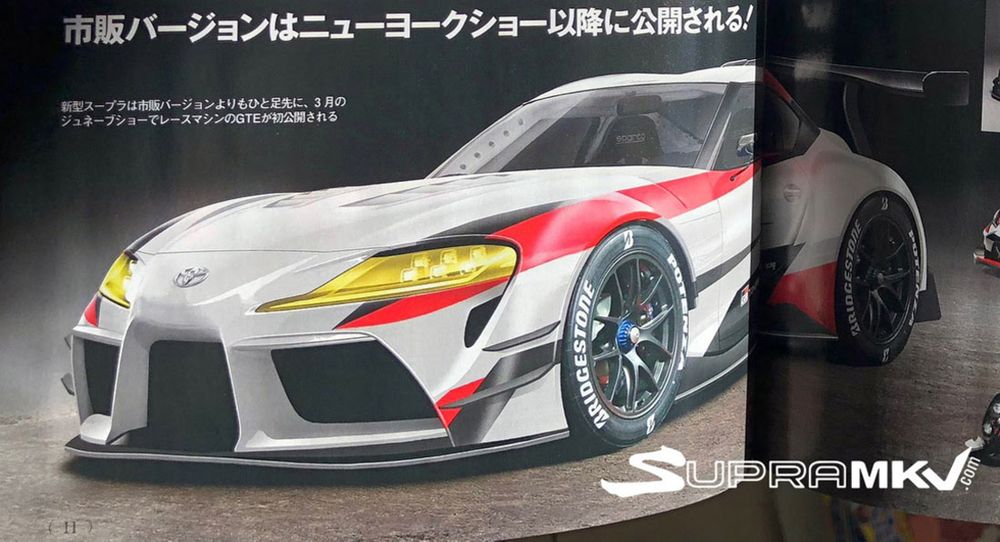 2018 Toyota Supra photos leak ahead of launch
The new Toyota Supra has apparently been leaked ahead of its launch by a Japanese magazine and guess what, the internet is about to explode. According to SupraMkV, Japan's Best Car Magazine has published the leaked picture and specification creating a frenzy on the internet.
Also Read: Toyota Supra – The legend returns!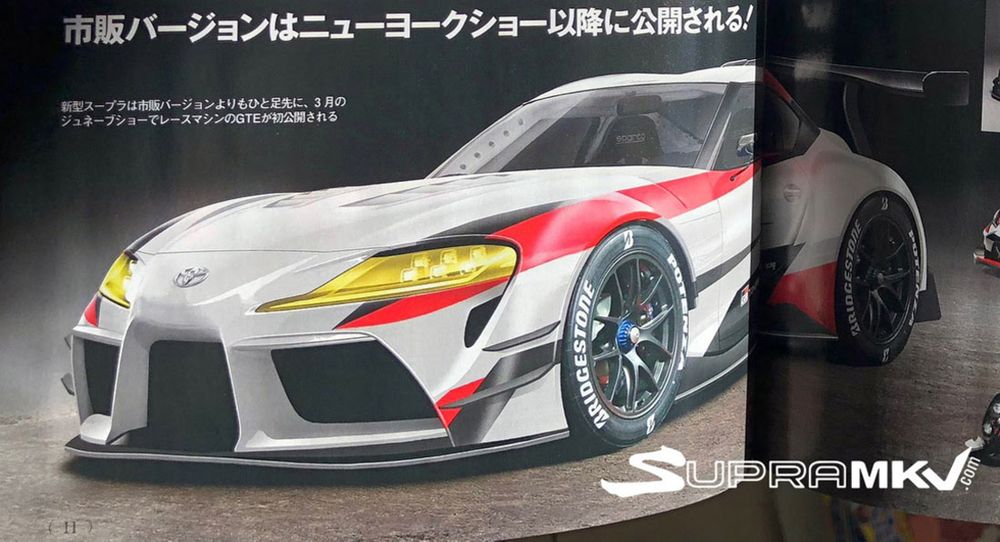 But hold your horses, given the hype of the car this may very well be a hoax. The magazine could easily be using the FT-1 concept pictures after some editing. All tough the front, rear and side lower skirts seem to be quite different, but overall the pics resemble closely to the FT-1 concept. We currently don't know what the magazine specifies in terms of specifications that much as we don't speak Japanese neither do we have any news regarding the authenticity of these pictures.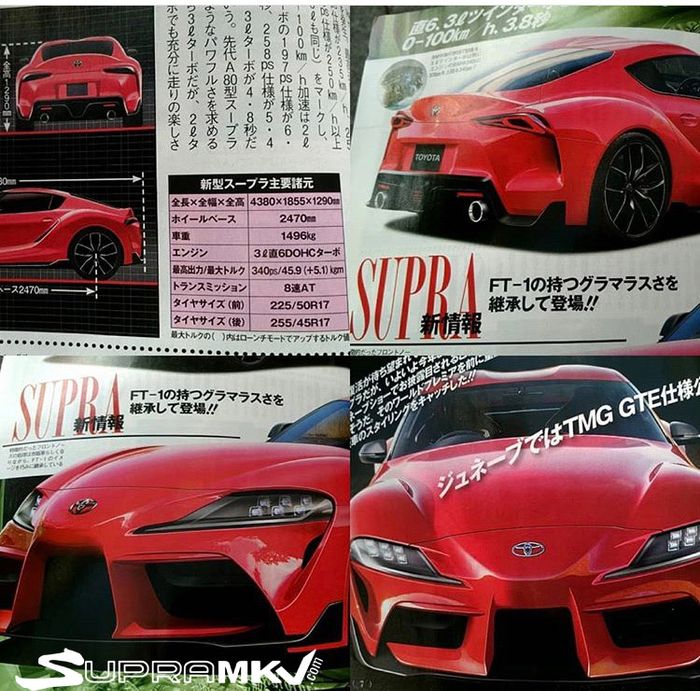 Now coming to the article from the magazine, it shows a production-spec Supra and a racing version as well. The report also highlights some basic specifications of the car.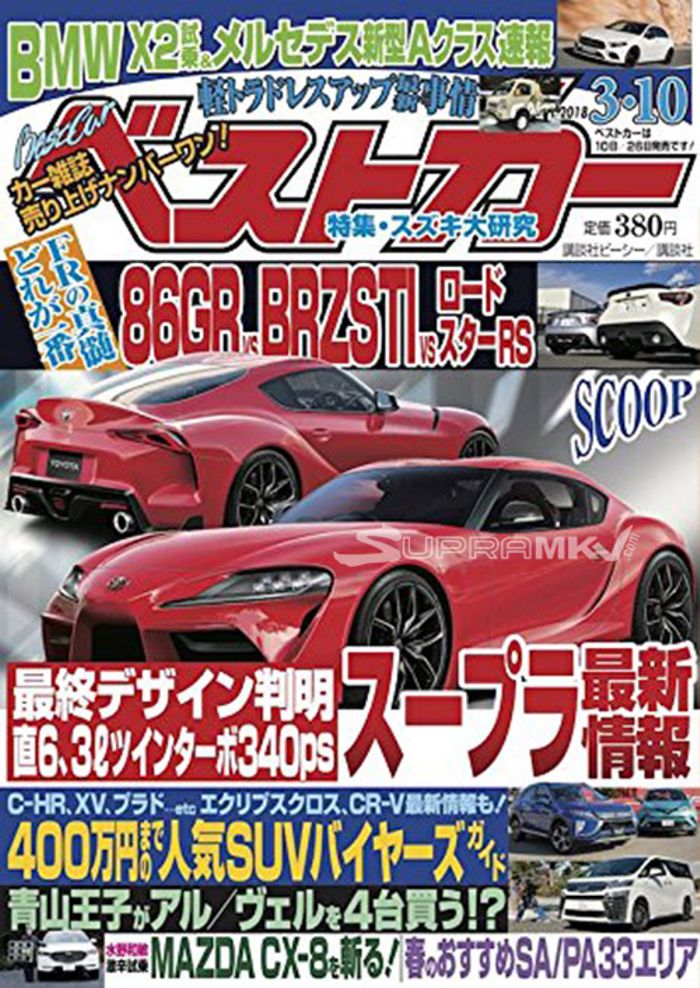 The specs claim that 3.0-litre straight-six engine will power the Supra but this time with a factory turbocharger with 335 Hp and 332 lb-ft of torque with the addition of an over-boost function creating 37 lb-ft torque totalling to an impressive 369 lb-ft of torque.
New Toyota Supra Dimensions
Length: 4380mm
Width: 1855mm
Height: 129omm
Kerb Weight: 1496kg
The leak also claims that the inline-six will be linked to an 8-speed automatic gearbox with no mention of a manual one. We would like to believe otherwise, but we are still waiting for the official news before losing all hope of a manual variant. The original Supra was a legendary car; no wonder people are super excited about the new car.
The truth will be out at the Geneva International Motor Show so stay tuned for more updates.