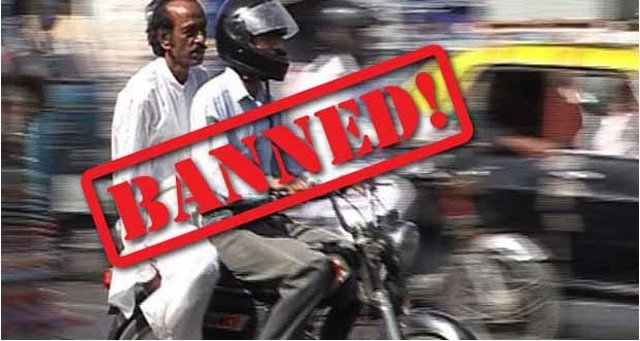 KARACHI: Owing to the current polling in the NA-246 Azizabad constituency of Karachi, the Sindh Home Department has decided to impose a 3-day ban on pillion riding (double sawari) as a precautionary measure.
The ban will come in effect from 12:00 AM on Tuesday, April 21 and will remain active until Thursday April 24. However, a formal notification is yet to be issued by the Sindh Home Department in this regard.
The polling in NA-246 constituency will start on April 23, and Sindh Home Department has instructed the security agencies to increase the security in the city to avoid any unforeseen circumstances.
In the past, the Sindh Home Department has imposed ban on pillion riding on numerous occasions to ensure law and order situation in the city.