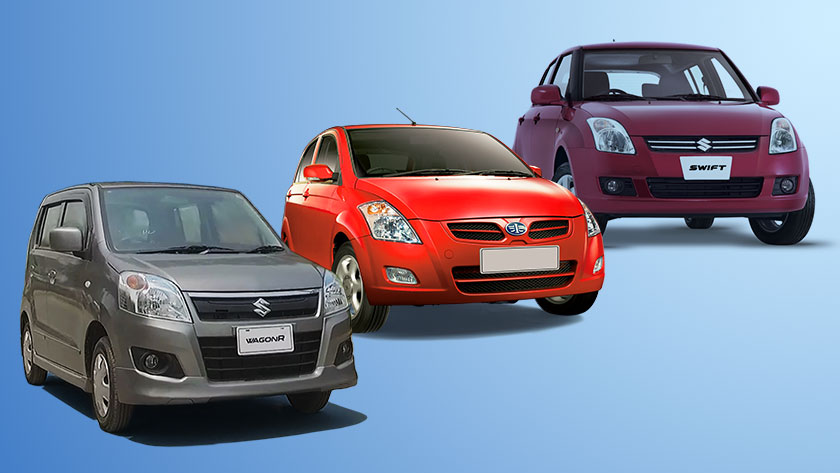 3 Local Hatchbacks You Should Check Before Buying An Imported One
The traffic situation in almost every major city in Pakistan is getting worse and worse day by day. The infrastructure is not strong enough to handle all the sudden traffic boom that we have seen since the early 2000s. The car financing led to a sudden surge in car ownership throughout the country. On the other hand, the public transportation is in shambles. Karachi is the largest city in the country, and it has a public transportation system that is close to nothing. So anyone who can afford a car, even if they have to stretch themselves to afford one, they try to get one. And this has led to people preferring smaller cars instead of usual 'diggi wali car.'
Also Read: Its Time Pakistani Car Buyers Start Preferring Smaller City Cars Over Large Sedans
Hatchbacks have become fairly popular in last decade or so. They are not only cheaper to buy but are also easier to keep. They are easy to drive and easy to park in tight spaces. For this article, we will be talking about three hatchbacks from local manufacturers that we think deserve a shout out.
Suzuki is arguably the king of small cars through the world. And same is the case in Pakistan. We can dislike some of its cars as much as we want, but there is no doubt that they rule the small car market in Pakistan. Pak Suzuki launched the Swift hatchback in Pakistan back in 2010. It's a front-wheel drive five-door hatchback that has become quite popular in these six years.
Also Read: What will Happen to all These Imported Cars After 10 to 15 Years?
It comes with a 1328 cc engine and is available with both 5-speed manual and a 4-speed automatic transmission. It is available in DX, DXL, and DXL Automatic trims. The car is quite wide for a hatchback, so you have decent room inside, fitting three adults in the rear easily. In the top of the line DXL, you get things like alloy wheels, fog lights, electrically adjustable door mirrors, remote control door locking, a double din head unit with four speakers, etc. Swift also has ABS with EBD (electronic brake-force distribution).
Initially for two years, the sales were not that encouraging. But from FY2011-12, the sales suddenly pick up and Suzuki sold more than 7000 units in a year. But sales are down a bit compared to that lately. And people argue that it is time Suzuki bring out a newer model of this popular car. Prices of the first generation Suzuki Swift are as follows:
| | |
| --- | --- |
| Suzuki Swift DX 1.3 | PKR 1,221,000 |
| Suzuki Swift DLX 1.3 | PKR 1,297,000 |
| Suzuki Swift DLX Automatic 1.3 | PKR 1,433,000 |
The second car in the car is definitely not as popular as Suzuki, but it is one of those vehicles that always punches above its weight. Al-Haj FAW introduced the V2 hatchback in 2013. It is also a front-wheel drive five-door hatchback. But unlike Suzuki Swift, V2 has only one variant.
FAW V2 comes with a 1298 cc engine mated to a 5-speed manual transmission. V2 is basically is a first generation Toyota Vitz underneath differently styled bodywork. So you can expect the car to be durable and competitive on the road. It is relatively new car and hasn't been through the test of time like Suzuki vehicles have. But we haven't heard many complaints from the current owners of the V2 except maybe some build quality issues here and there.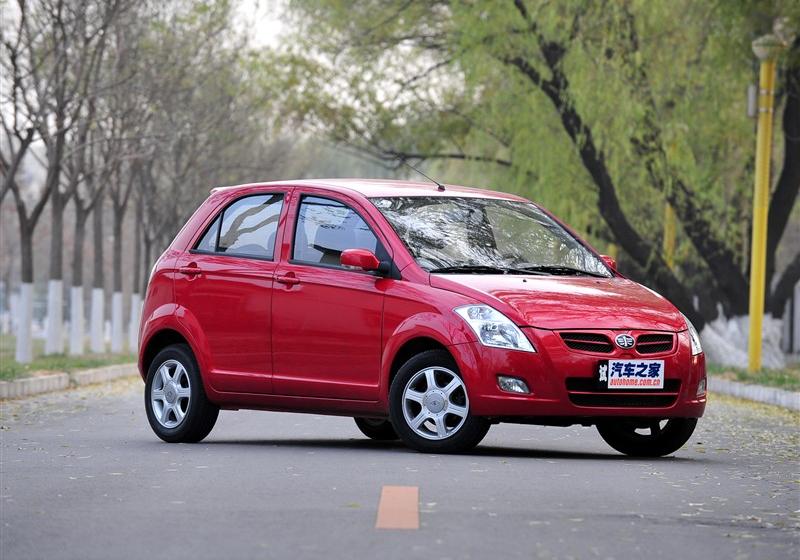 FAW V2 is a little taller and longer than the Swift, but Swift is 10mm wider than the V2. V2 also easily accommodates three adults in the back seat. FAW V2 VCT-I is available at a very competitive price of PKR 1,049,000. The car has all the bells and whistles like power steering, ABS, keyless entry, etc. It's a perfect car if you want to go a different route than the typical Suzuki cars.
The 3rd car in the list is also a Suzuki. But it's much smaller and much cheaper than its bigger sibling, the Swift. Like the other two, it is also a front-wheel drive five-door hatchback. Pak Suzuki launched this small hatchback in 2014. So compared to other two, this one is the latest.
Initially, Pak Suzuki launched the car in three variants, VX, VXR, and VXL. But the most basic VX has been discontinued. The prices of VXR and VXL versions are as follows:
| | |
| --- | --- |
| Suzuki Wagon R VXR | PKR 979,000 |
| Suzuki Wagon R VXL | PKR 1,019,000 |
The WagonR comes with a 998 cc 3-cylinder engine whereas both Swift and V2 come with 4-cylinder engines. WagonR is only available with a 5-manual transmission. I think Suzuki should launch an auto version of WagonR as well. It a major market segment Pak Suzuki is missing on.
VXL WagonR has keyless entry and electronic power steering, but it lacks some features that are present in the other. Like WagonR only has power windows in the front, and there are no electrically controlled side mirrors. Also, WagonR doesn't come with ABS or has airbags.
Yes, there are others like Mehran and Cultus, but these three are relatively far newer than those two. The purpose of the blog was to bring all the major information regarding these three cars in one place.