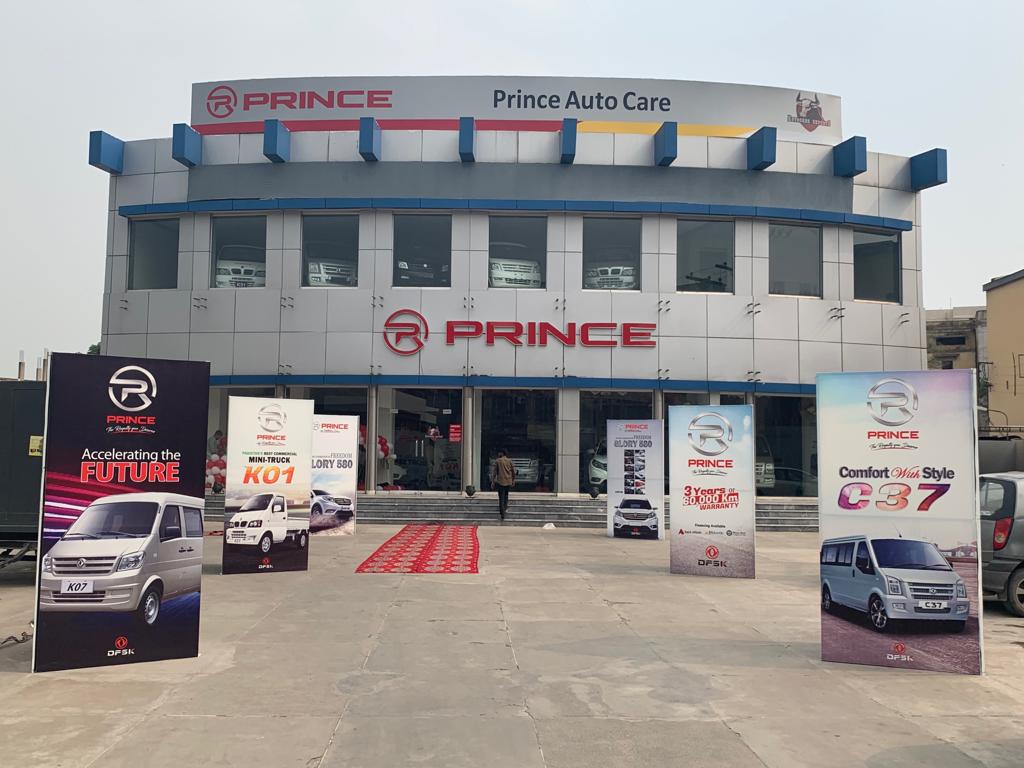 3S dealership of Prince-DFSK opens in Lahore
Regal Automobiles Industries Limited is proud to award 3S dealership of Prince-DFSK to Auto care experts at Abbot Road Lahore. The 3S facility is fully operational with the state of the art electrical, mechanical workshop, offering a complete range of light commercial, passenger and SUV range and ensuring availability of complete spare parts.
Regal Automobiles and DFSK Group of China have entered into a technical agreement for assembling of vehicles; this agreement is operational under "Prince" brand name which is already selling LCV's all over Pakistan with 3S dealerships. DFSK comes under the umbrella of Dongfeng Motor Corporation, the state-owned auto giant considered as one of the "Big Three" Chinese automakers.
Meezan Bank, Bank Alfalah, and JS Bank will facilities customers with the financing facility for Regal Automobiles. The Regal Automobile will locally produce the DFSK (Dongfeng-Sokon) vehicles originating from China and; moreover, Regal Automobiles' brand Prince will ensure priority delivery of Prince vehicles including Glory 580, KO7 and C37 with after-sales support services to customers across Pakistan.
Autocare experts which is the subsidiary of Fuel experts Private Limited is established name in sales and distribution of light and heavy commercial vehicles of European, Japanese and Chinese brands and is poised to enter into passenger car market by offering best in class sales and after-sales services to its valued customers.