Previously, we have discussed in detail how one can increase the life expectancy of their car tires. Similarly, in this article, we will give you tips that will help you to slow down cracking on your car's tire – meaning one can use tires for a more extended period of time. The tire is the only part of the vehicle which comes in contact with the road facing lots of beating in the process, however, due to chemicals like anti-ageing chemical in the tire compound makes it possible to work efficiently till its tread lasts. But, sometimes the rubber compound of the tire loses its elasticity leading the tire to become soft which then leads to cracking.
Also Read: 6 tips to increase the life of your alloy wheels
The cracking is basically known as Weather Cracking. First off, the cracking begins with small cracks on tires, which is not dangerous, but as the time passes it runs deep in the tire and then only option left for you is to change it. Every tire faces cracking, but with proper care, it can be slowed down.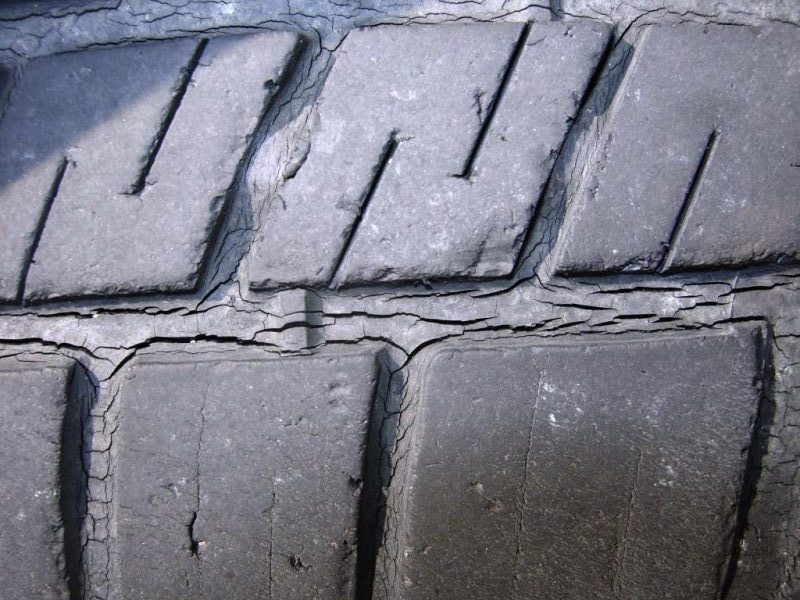 Below are 4 basic tips, which will help you take care of your tire's cracking.
Always park your car in the shade:

Cracking on tire accelerate when you park them under direct sunlight so always park your car under the shade. It will not only help you slow down cracking on your tires, but will also enhance their life expectancy.


Choose good tire cleaner:

When cleaning your tire, always choose recommended and good tire cleaner. Choosing a bad tire cleaner will wear off tire's ozone protection, making the tire vulnerable to cracking. Moreover, never use tire cleaners excessively as it is also bad for the tire health.


Maintain proper tire pressure:

Use recommended tire pressure. If you over inflate or under inflate, the tire cracks might start to pop up on the tire. Furthermore, never overload the vehicle; it is another reason why cracks on tires accelerate.


Keep driving:

If the car remains unused for some time, its tires will get hardened. So, drive your car on a regular basis, it will not only stretch the compound of the tire but will also distribute the oils in the tire compound which resists cracking.
Additionally, clean your car tires often with simple soap and tap water to clean off the contamination they got from the road.
We hope these tips be of great help to you guys. Share your tips on this matter in the comments section below.