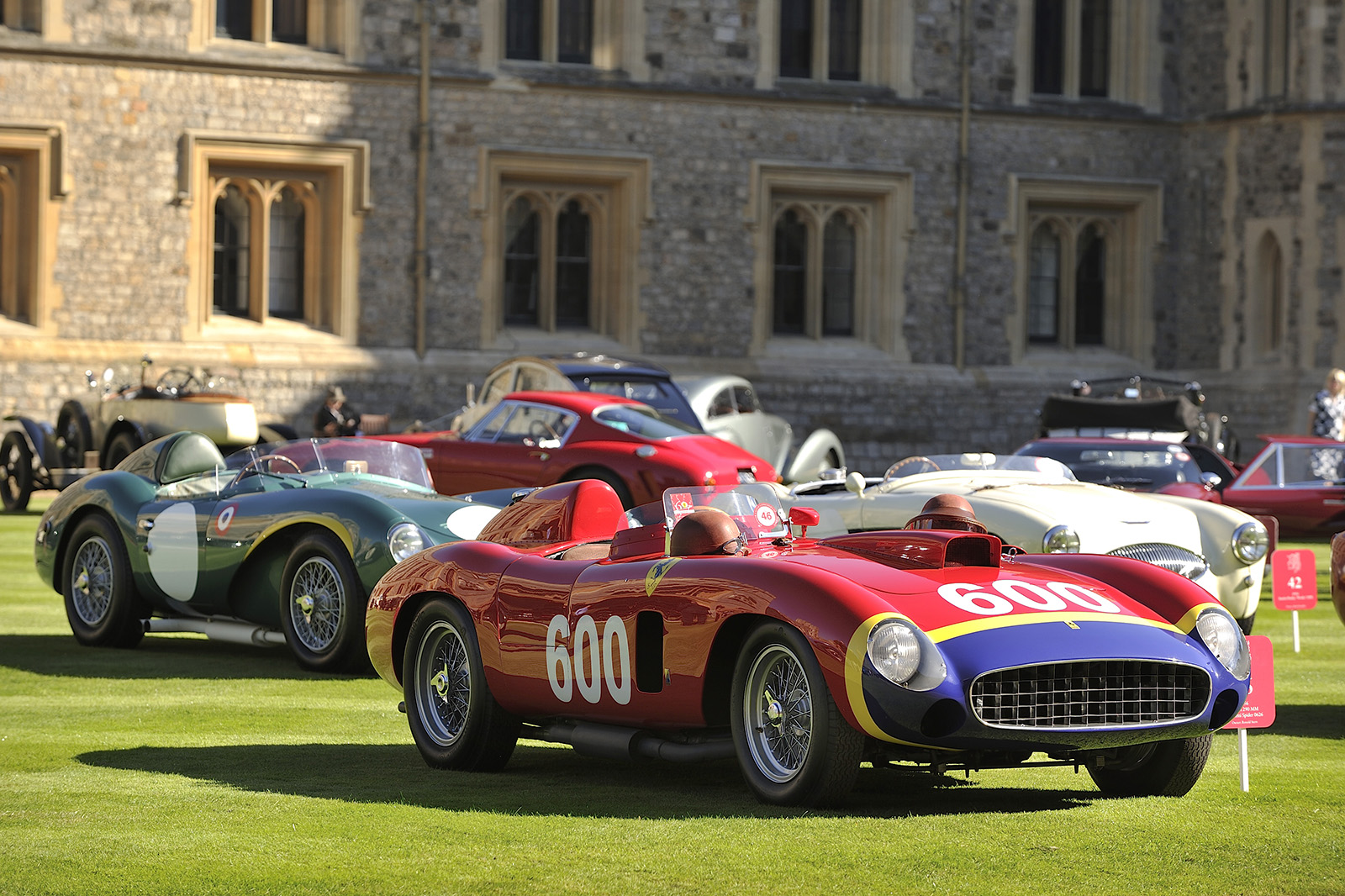 5 Most Expensive Cars Ever Sold in Auctions
The values of classic cars have been shooting through the roof in the past decades and months and if you think that a Bugatti Chiron is expensive at roughly US$ 2.5 million then sadly you'll be severely disappointed. In the high-end world of classic car auctions that sum of money could even be considered loose change, why?  Because the prices in this niche market go up into multi-millions' dollars. Just last year alone a collective sum of 606 million dollars worth of classic cars were auctioned off, that's approximate US$ 85 million more than 2015. So in light of figures mentioned above following is a list of top 5 most expensive cars ever sold at auction. See if you can spot a trend with the manufacturers.
5: Ferrari 275GTB/4S NART Spyder (US$ 27.5 Million)
During the 1960's the North American Racing Team(NART) ran a campaign to increase the publicity of an Italian supercar manufacturer in the United States. During that time GTB Ferraris were not very hot sellers, so the NART organization decided that a spyder version would spur on demand, a production run of 25 units was sent to Ferrari, but only ten examples were ever made due to the lack of demand. This particular example was owned by the CEO of National Wholesale who passed away in 2007. The family decided to put the car up for auction where it managed to exceed its US$ 10 million goals and went on to sell for US$ 27.5 million.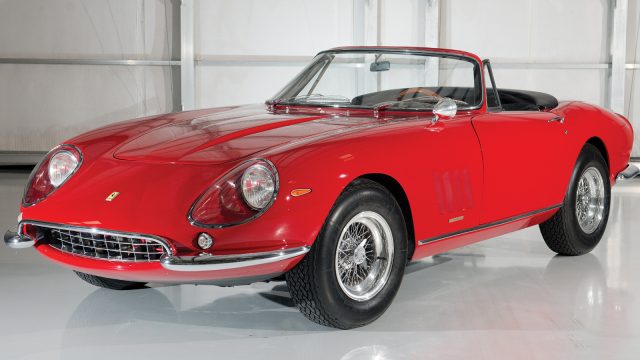 4: Ferrari 290MM (US$ 28 Million)
The 290MM was a race car produced by Ferrari in 1956; it was built by Ferrari to compete in the 1956 edition of Mille Miglia. Hence the car bears the MM badge. The open top racecar had a 4.5-liter V12 engine derived from Ferrari's Formula 1 car, it made 320bhp and could travel all the way up to 170mph, these were groundbreaking numbers for a car developed in 1956. A Ferrari 290MM was sold at auction in 2015 for US$ 28 Million.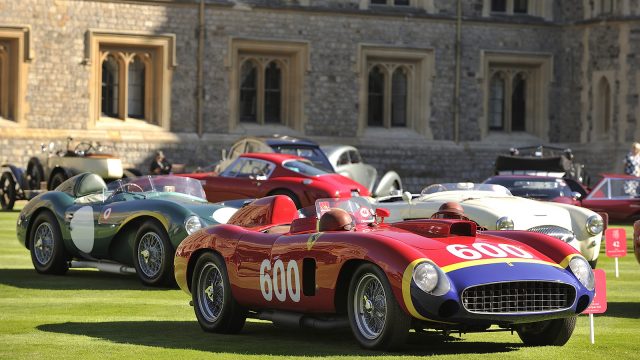 3: Mercedes-Benz W196 (US$ 30 Million)
In third place comes the only car in the list that isn't a Ferrari, it's the W196, a Formula 1 car built by Mercedes for the year 1954 to 1955, which in the hands of the legendary driver Stirling Moss was able to win 9 out of the 12 races it competed in and took home two championships for Mercedes in 1954. Power came from various types of naturally aspirated and supercharged engines; the most powerful of which produced 300bhp. Nine examples of the W196 were made for the public and in 2013 an example was sold for US$ 30 million.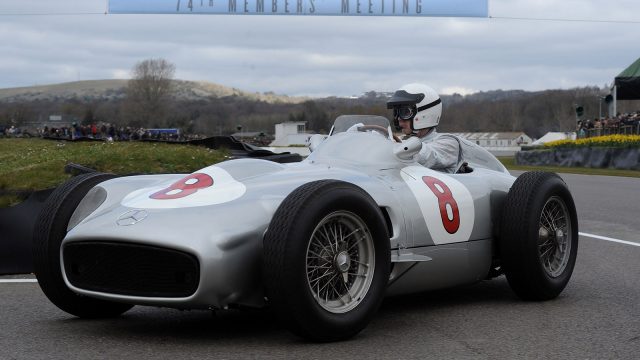 2: Ferrari 335 Sports Scaglietti (US$35.7 Million)
The 335 Sports Scaglietti was a race car built by Ferrari from 1957-1958. A 4.0-liter V12 engine producing nearly 400bhp was housed under the bonnet that could propel the car to a top speed of 190mph. The racecar was a direct replacement for the Ferrari 290MM and was built to compete in the 1957 Mille Miglia. Among that the 335 Sports Scaglietti took place in various races and championships around the world and was even able to set a lap record at Lemans under the hands of Sterling Moss. Only four examples ever saw the light of production and one variant was sold for US$ 35.7 Million in 2015.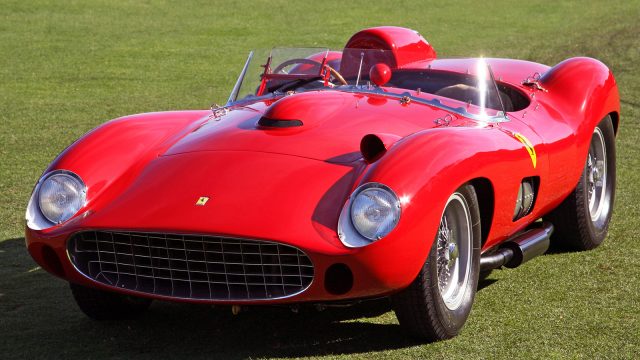 1: Ferrari 250 GTO (US$ 38 Million)
At the number one spot, we have what is considered by many to be the greatest  Ferrari ever made, the Ferrari 250 GTO. The 250 GTO was a GT car produced from 1962-1964. While originally 100 examples of the 250 GTO were planned by Enzo Ferrari to be produced, only 39 examples ever saw the light of production. The Berlinetta Coupe was powered by a 4.0-liter V12 engine that produced 300bhp, and with it weighing in at only 880 kilos, this resulted in some serious performance. The 250 GTO is one of the most sought after Ferrari's of all time and has been named the best sports car from 1960. An example was sold for US$ 38 Million in 2013, making it the most valuable car in the world.