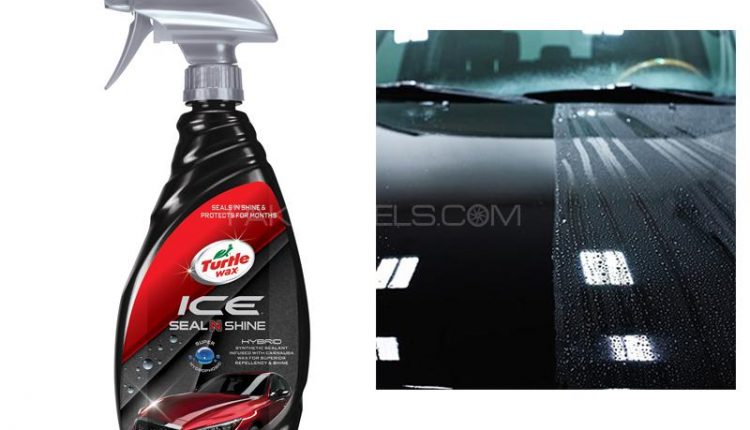 5 Super Products For Car Care, Performance!
Today, we are here with 5 Super Helpful Products which you can use for care, performance and convenience. So without any further wait, here are these products.
Injection System Clean
We have brought Rz20 injection cleaner for you, which is made in Germany. This product improved injector's spray pattern, removes carbon, cleans fuel pump assembly, and ends the knocking issues in the engine. This 300ml packing is enough for 16 liter tank. We are offering 23% off and now you can buy it in only Rs1,149 as compared to its old rate of Rs1,500.
All Purpose Cleaner
This Royal Bloom All Purpose Cleaner is for dirty cars. This will clean your car's steering, dashboard, and seats. It will give your car a squeaky clean interior so that you can enjoy your drive. And after 32% off, you can buy it in only Rs650 against its last price of Rs949.
Rotating Ball Car Air Freshener
This amazing gadget works with touch system and small solar plates. Furthermore, it comes with fragrance which you can install it in the base. Then put it on dashboard, where sunlight hits it directly. For the first time, you have to charge it with android data cable. Also, the ball inside it has different lights which you can change with one touch. The manufacturer has also give a space, where you can paste your number so that other people can call you in case of wrong parking incident.  We are offering 25% off, taking its price down to Rs14,999 from Rs19,999.
Natural Touch Leather Conditioner
If leather of your car's interior is cracking with passage of time, you don't need to worry because we are with Natural Touch Leather Conditioner. You just have to apply this conditioner through an applicator on seats, dashboards or inside the doors. Move the applicator softly and you will start seeing the change immediately and leather will come back in its original condition. After a discount of 21%, the new price of this product is Rs950, against the old rate of Rs1,199.
Ice Seal N Shine Synthetic Sealant
If you want sealant, car gloss along with Spray vexing then this Turtle Ice Seal N Shine Synthetic Sealant. Shake the product before spray, and then clean it with a soft towel and you will see how easily the car surface will get clean. We are offering 11% and now its new price is Rs2,850 against the old rate of Rs3,200.
Watch Video