We have always highlighted budget cars for the readers who are looking for a car on a tight budget. The readers often told us that they couldn't find a specific car on PakWheels used cars section which is quite understandable. Or maybe they are confused as to what to go for. Considering that thousands of users at a given moment are searching for a car, so deals are closing fast.
Also Read: 7 cars under 5 lakh in Pakistan
In this new series of blogs, we will bring handpicked ads from certain categories including cheap cars, luxury cars or even bargain deals to help our readers save some time and directly reach out to the seller if the car suits their requirements. As of now, we are on the topic of cheap cars, so the car ads in the list below are the ones we believe look visually satisfying and price worthy. So let us start off.
As the ad of this 1984 Charade says, it has new paint, CNG kit installed and tubeless tyres. Charade is a small hatchback that has been quite popular since its import started back in the 80s. The car was available with both the diesel and the petrol, as well as turbo and naturally aspirated options. Here are more Daihatsu Charade hatchbacks on PakWheels.
This shape of Daihatsu Charade has been a hot favourite of people who are into modifying their cars. The GTti version of the Charade came with the infamous 3-cylinder turbo engine that made this car loved by street racers. Similar looking Charades have been a common choice for engine swapping as well. Search more 1988 Charade here.
Ah well…what can we say about Mehran that hasn't been said before. Hate it or love it, this little hatchback has redefined Pakistan's auto scene. More Mehran here.
Daewoo Racer first appeared back in the early 90s in the result of the Yellow Cab scheme of the time. Both the Racer and Hyundai Excel were imported and were given to people to be run as taxis. Later people started to use them as private vehicles and became a favourite budget sedan of a lot of households. You can find more Daewoo Racers here.
Khyber was Mehran's elder sibling and was loved for its looks, ride and drive. The car came with a 1000cc engine and 5-speed transmission. It was adored by many and still holds a special place in the hearts of many. Find Suzuki Khyber hatchbacks here.
Toyota has been a favourite sedan of Pakistanis for a long period of time. 1980 Corolla was is the first iteration of the 82 Corolla that became immensely popular in Pakistan. It was the first Corolla that changed the whole design of the sedan from rounded edges to sharper lines. Here are more 1980-82 Corollas on PakWheels listings.
The old school Corolla is loved by those who like typical muscle-car looks of this Japanese sedan. The car has rear-wheel drive configurations and comes with a 1200cc engine. It is preferred for those who like to swap bigger engines in these old school cars.
Toyota Sprinter was a front wheel drive sedan that shared a lot with the Corolla of the time, but it had its individual identity. If you are not into all the Corolla craze, maybe this budget sedan from Toyota family is the answer.
Nissan was never as famous as the Corolla or even the Civic. But this Japanese car still has its fans in Pakistan. The Sunny has been quite a popular car throughout its lifespan here in Pakistan. Find all cheap Sunny sedans on PakWheels used cars section.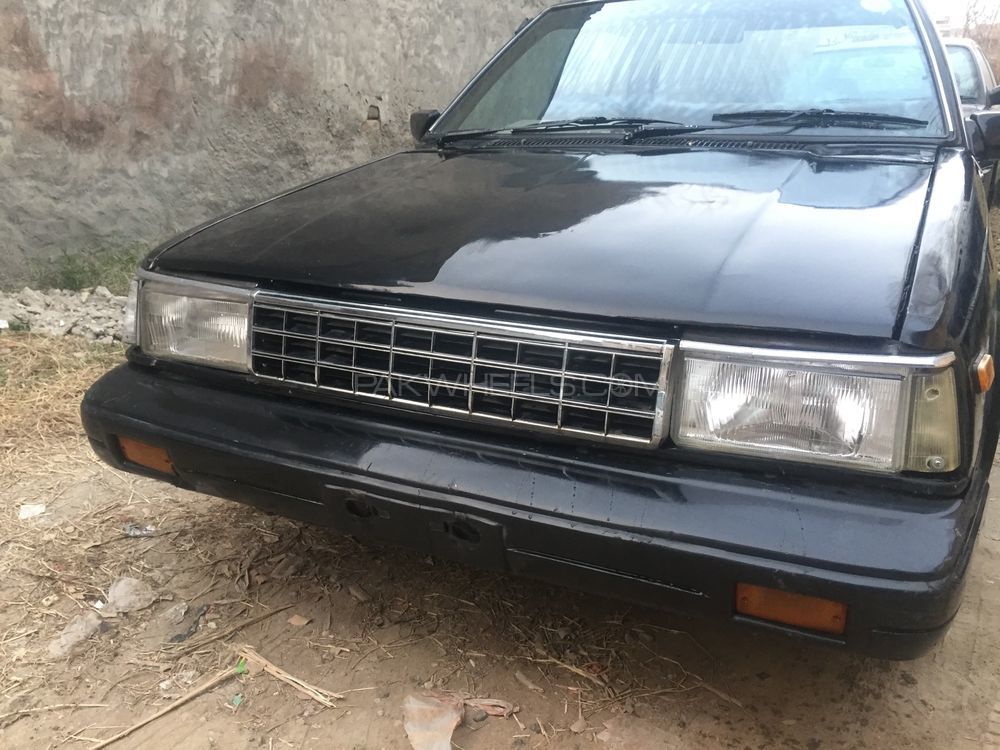 RELATED: Cars for Sale in Karachi
Here you go, all these ads were live during the publication of this article. Most of these cars liked here are under 3 lakh rupees. There are of course better examples available as well. There are many more budget cars on the used cars listings for you to choose from. Happy hunting.