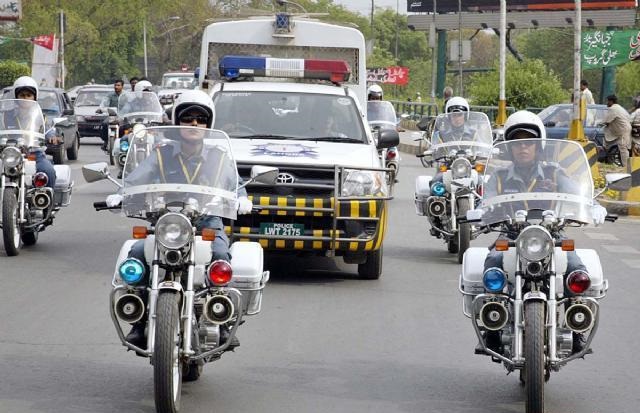 Action Against 'Improper Number Plates' in Lahore
Lahore Traffic Police have launched a strict action against bogus, unregistered, fancy, and improper number plates on both cars and motorbikes. In a tweet, the police announced the crackdown in the metropolitan city.
The police launched this operation after a large number of citizens started using tampered or green color number plates to escape the law and evade E-Challan. The Chief Traffic Officer (CTO) Lahore, Syed Hammad Abid, said that officers are authorized to impose hefty fines on violators. "The officers can also impound the vehicle and lodge an FIR against the lawbreaker," CTO said.
Crackdown against improper Number Plates.#PPIC3 #SafeCity #IGPPunjab #CCPOLahore #Lahorepoliceofficials #PoliceAwamSaathSaath #PakistanPolice #PunjabPolice #CMpunjabofficial #Dolphinsquadlahore pic.twitter.com/lcgTuzpaYp

— City Traffic Police Lahore (@ctplahore) July 2, 2020
Police have set up checkpoints at all major roads of the city, including entry and exit points of Lahore. "Police will strictly deal with the violators," he said.
Only citizens with authentic excise slip proving that they have applied for number plate would be spared during the operation.
However, there is another issues in this whole scenario. Around 2.2 million people have paid for registration but haven't received their number plates for last eight months. The government and traffic police also need to focus on this aspect too.
Computerized Number Plates Crisis: 
Earlier last month, the Punjab government resolved a two-year-old crisis of computerized number plates in the province. According to media reports, a financial bid for new plates to National Radio Tele Communication Corporation (NRTC) was opened. The proposal was earlier submitted to the Excise and Taxation Department.
Under the tender, the price for new number plates will be the same as the old ones. "The plates for car, bus and truck will be prepared in Rs1027, while number plates for motorcycle and rickshaw will cost only Rs710," the reports stated. 
Meanwhile, NRTC has completed civil work for the establishment of a plate manufacturing unit at Kot Lakhpat in Lahore. The authority has already brought 13 machines for production, while 22 more units will reach at the site this month. The corporation has provided a one-year schedule for the production of new plates and to end the backlog of 2million plates.
Recommended For You: Paperless Driving License Makes An Entry In Punjab