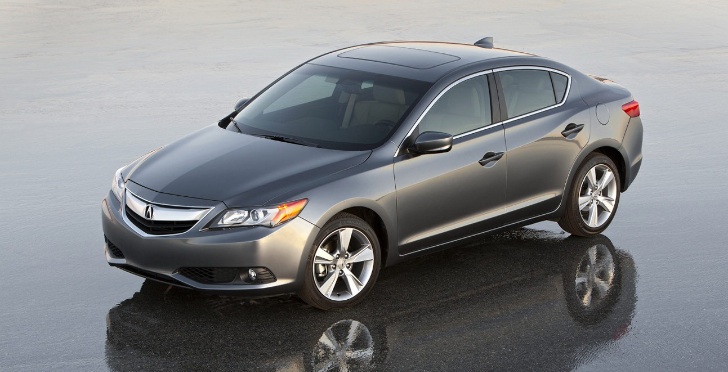 Acura ILX is the luxury version of the Civic
A while ago we told you that Honda is trying to grasp a major chunk of market by introducing a luxurious version of the Civic for youngsters which want a affordable luxury sedan. Honda had the perfect plan to penetrate that market by giving the Civic to Acura, its luxury brand just like Lexus by Toyota, and Acura created the ILX.
The ILX revealed at the on-going 2012 Chicago Auto Show, it is based on the Civic and is aimed to compete with cars such as the Buick Verano while we are not sure whether the car would be introduced worldwide or not, however, it is introduced for the American market.
The 2013 ILX will be offered with a choice of three powertrains. The base car is a 2.0-liter four-cylinder producing 150 horsepower and 140 pound-feet of torque. This gets an automatic five-speed as standard, which helps it achieve 24 mpg city and 32 mpg highway.
Higher up the power tree is the 2.4-liter four-pot that was recently launched with the Civic Si. This provides 201 horsepower and 170 pound-feet of torque, and since it's a bit sportier, it's only available with a six-speed manual.
Last but not least, the hybrid version of the ILX combines a 1.5-liter engine with a 20 hp motor of the Civic Hybrid for a otal output of 111 horsepower and 127 pound-feet of torque. Economy is key here, so it comes with a CVT and is rated at 35 mpg in the city and 38 mpg on the highway.
Honda says the 2013 Acura ILX will be available later this year, while production is to take place in Greensburg, Indiana.