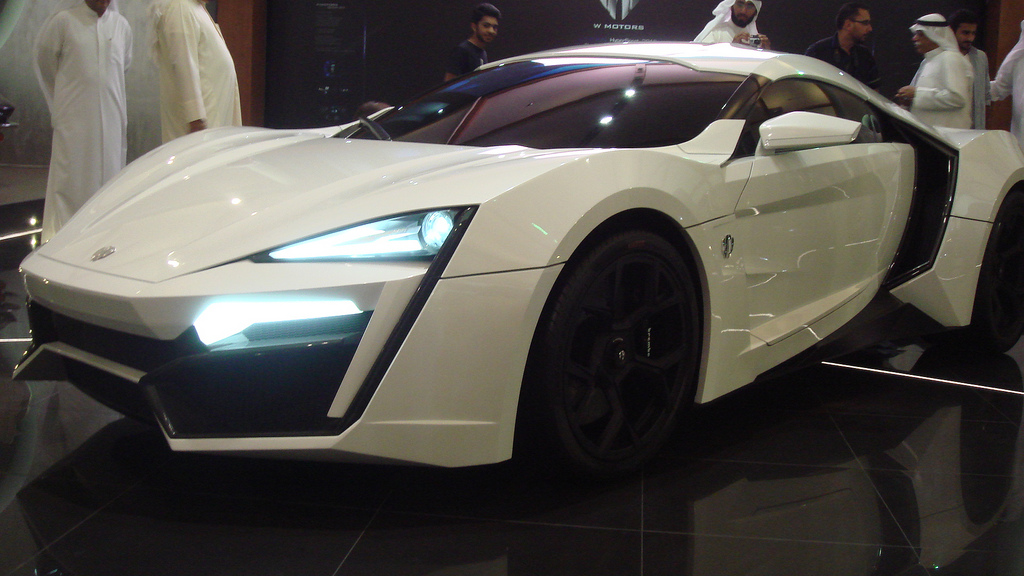 Arab's first supercar is the second most expensive in the world!
Built by W Motors, the Lykan Hypersport is the brainchild of Ralph Debbas, a Lebanese who founded and now chairs the company. Hence the Lykan has become the first supercar of the Arab world.
The car has a Flat V6 Twin turbo which produces 750 HP and a massive torque figure of 999, the engine is built by the German company 'Ruf', which is famous for its special Porsches.
Although it is built in Torino, Italy, but it is still the Arab world's first car presented recently at the Kuwait Historic, Vintage and Classic car museum in Kuwait of course and previously shown at the Qatar Motor Show. However, the founder and chairman, Ralph Debbas told various people that the they are soon going to set up a factory in UAE.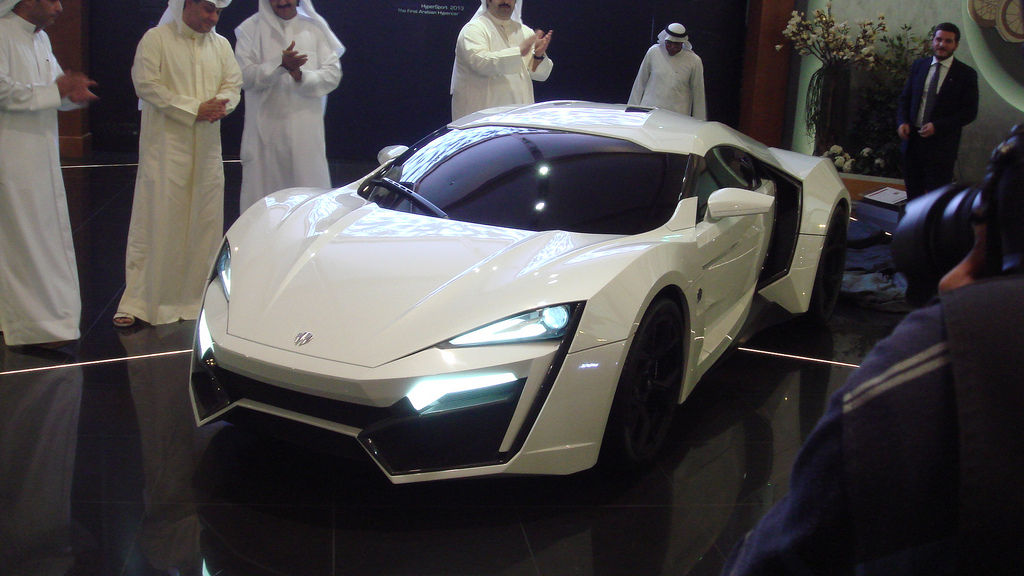 Only seven units will be built and they are already sold at a ridiculous price of 3.6 million US $ each and why shouldn't they be so expensive?! The car has diamond encrusted LED Headlights and it will be the first car with a holographic screen in the center console.
I might just believe that they are infact selling them cheap.
Later edit: As one of the commenters correctly mentioned that Lamborghini Veneno is the most expensive car, but there is some ambiguity to that claim as Veneno is a Hypercar while Lykan is a supercar and by that definition, it is the most expensive however, since the definition of hypercar and supercar is pretty hard to define.
Veneno was a 'show piece' built to celebrate the 50th Anniversary of Lamborghini. Never destined to be produced until customers enthusiasm pushed it into production and a blank check called on its price which is why we called the Lykan the most expensive as it carried a price tag and not 'how much you're willing to pay for it' sort of stuff that Veneno had.
Lykan is a sports car and Veneno is a Hypercar. So Lykan is the world's most expensive Super car while Veneno the most expensive hypercar.
We'll just say that the Lykan is the second most expensive supercar in the world.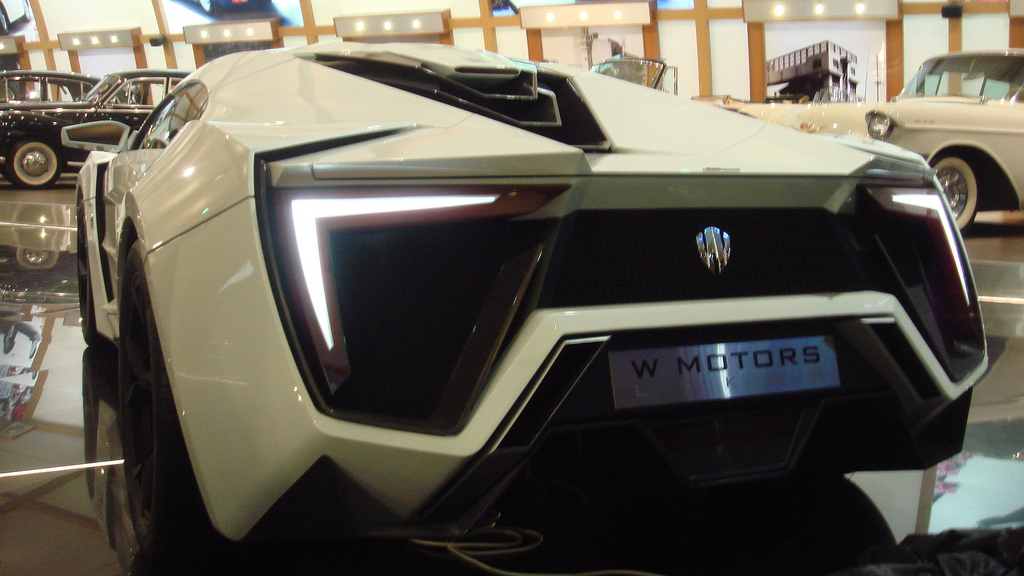 Photos and source: Area965