How do you define a perfect combination? It is perhaps just a feeling one can savor & relish after the experience.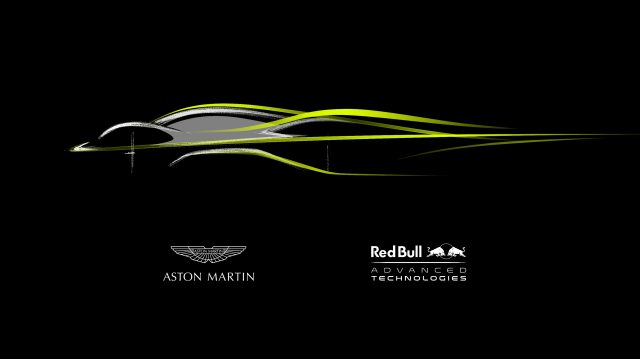 Aston Martin have always been known for their design supremacy, producing some of the most elegant car designs which eventually broke their way into Hollywood with the most appealing character of them all Bond. Amongst the English car manufacturers Aston has produced some of the most exotically styled supercars including the DB-9, DBS, Vantage and Vulcan recently, however there is a void which Aston has not been able to fulfill in recent times, which is the introduction of Hypercars by the major rivals including Ferrari, Mclaren and Porsche.
In order to answer the debates by the Aston fans in this regard, they have up the ante and gone rogue teaming up with Red bull Racing F1 to create a masterpiece. The person handed over the responsibility for creating the behemoth is no ordinary engineer either. His name is Adrian Newey.
If you are unaware of the name let me elaborate the fact that the car designs by this man have won 10 Formula1 constructors championships with 3 different teams namely Williams, Mclaren and recently Red bull Racing. His engineering genius is based on playing with the invisible force generated by moving air known as Aerodynamics. His designs have always extracted the optimal Aerodynamic efficiency out of the competition.
The car has been named AM-RB-001 which is in itself an engineering marvel, which raises the bar a generation further than the hypercars. The targets for the car are 1000kgs, 1000bhp and lap times of a track comparable to LMP1. To put this into context for a layman LMP1 competing cars are only slower by 4 sec/lap than F1 cars to around a track.
If you are now assuming that this car would only be a mock-up track only version like the Zonda R or Ferrari FXX you would be very wrong. This is indeed going to be a street legal car which you can use to commute for buying your grocery if you need to.
There always remains a matter of concern with the stripped out race bred road vehicles which is the ride quality. To make sure the car remains stable under immence downforce and attains unimaginable cornering speeds, the suspension has to be stiffened which renders the unpleasant and bone shattering experience on everyday roads. AM-RB-001 although being a hypercar on steriods still would be able to manage the bumpiness of everyday roads using the concept of Active suspension which will adapt to situations and the driving modes.
The concept has been unveiled recently. Watch the video to have a walk around peek into the monster.