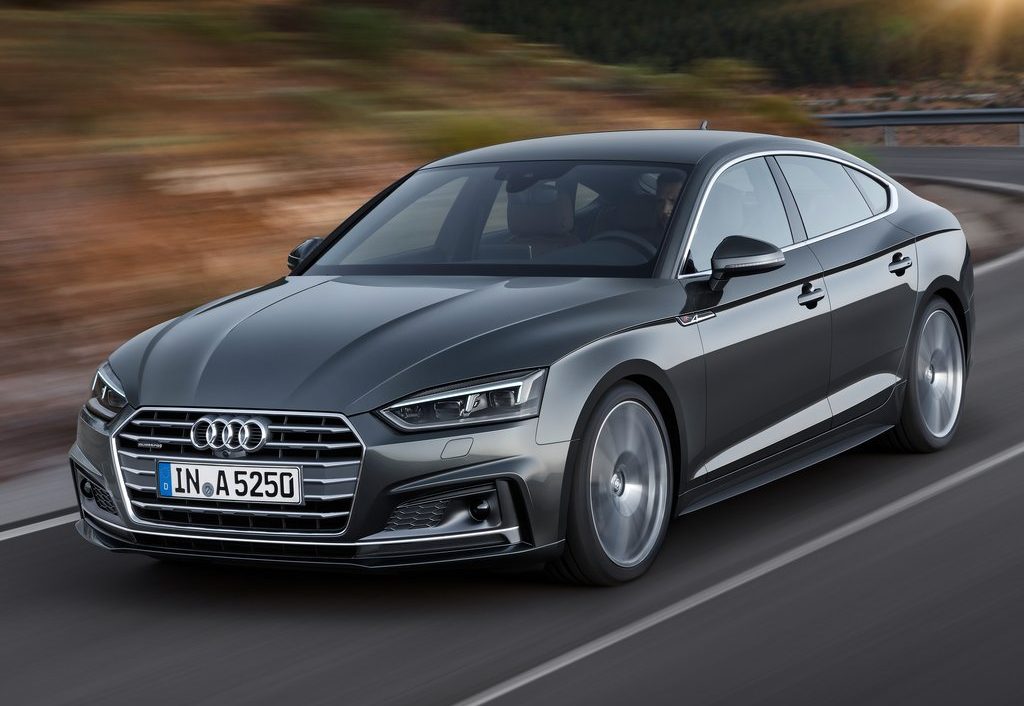 German sedans are nothing new in Pakistan. After all, Dewan Motors, Shahnawaz Motors and Premier Systems are offering legit (BMW, Mercedes, and Audi) products and after sales services.
The high price tags attached to these cars remain a barrier for them to attain better sales. Nonetheless, the growing awareness among Pakistani consumers, regarding the dazzling engineering that goes in the manufacturing of these products, is helping these products gradually penetrate the local market of Pakistan.
In the not so distant past, we highlighted the possibility of Audi in Pakistan launching three cars in Pakistan: the company has already introduced Audi Q2 and with first deliveries already taking place, we will see this car in all of its glory.
Moreover, Audi in Pakistan has recently announced the launch of Audi A5 Sportback in Pakistan. The car in question is a blend of hatchback versatility, sedan spaciousness, and coupe styling; in other words, A5 Sportback is a master stroke by the German car manufacturer.
Under the hood, the car features a 1.4L TFSI engine capable of producing 150 bhp @ 5,000-6,000 RPM and 250Nm of torque @ 1,500-3,500 RPM, coupled with a  7-speed S-Tronic transmission. The new A5 has been introduced with a base price of Rs 6.85 million (without registration and insurance) and as expected, luxury accessories are already included from the start.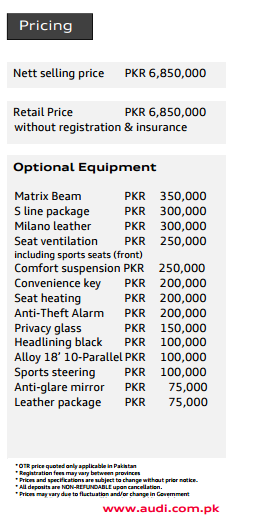 Audi in Pakistan, which deals with a niche customer base, is a German CBU distributor in Pakistan aiming to spearhead the mainstream campaign of German made cars in the country. The company, with its unprecedented approach to customer satisfaction and breaking stereotypes associated with the high-end German CBUs in Pakistan has already introduced Audi A3 and Audi Q2 at remarkably economical prices as compared to those of other German Sedans.
Audi has long-term objectives in Pakistan, which will include a local assembly plant in the future. Details have still to be worked out with the government of Pakistan, but the approach is right for the consumer to benefit in the end.