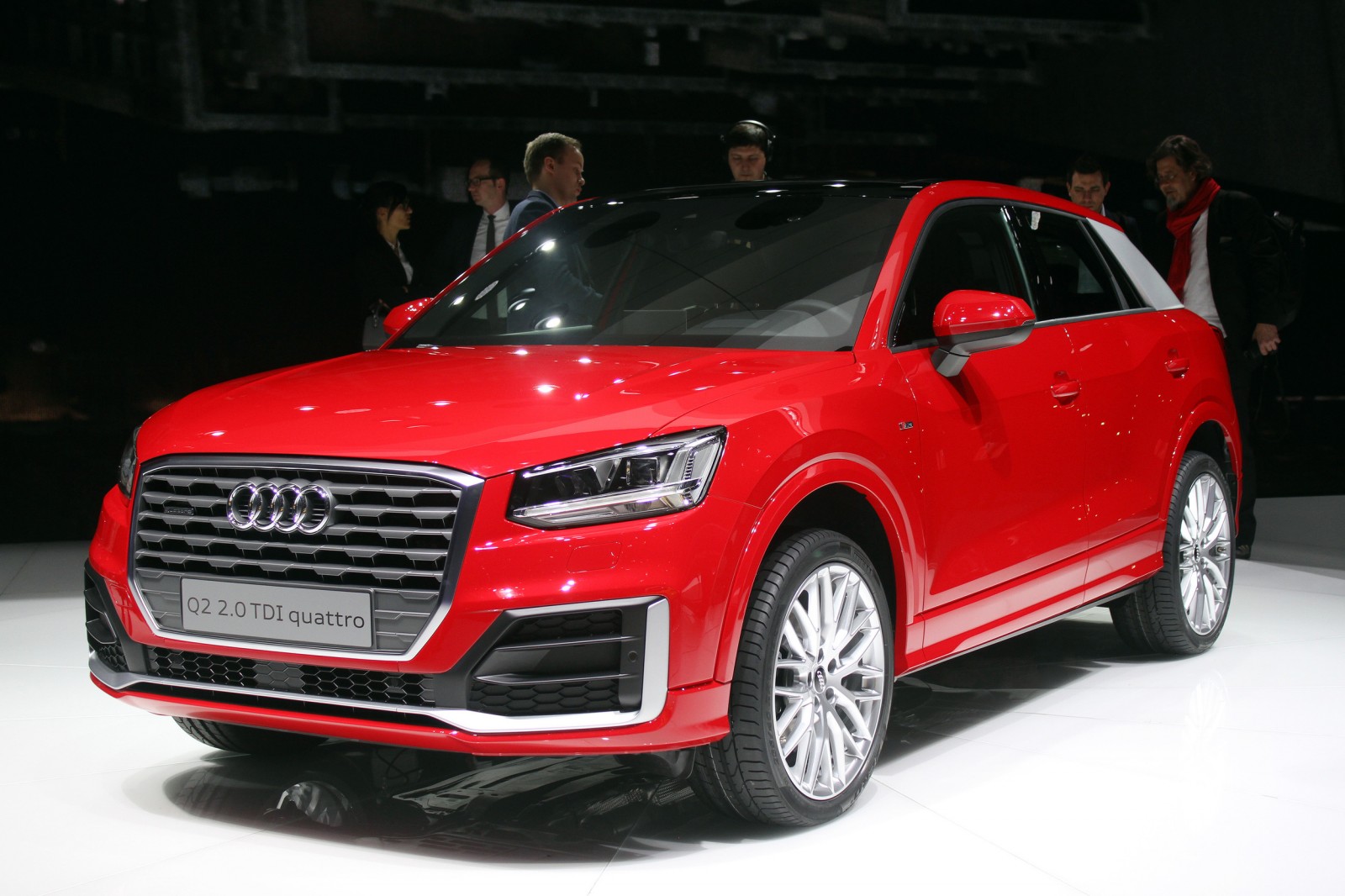 The New Audi Q2 Crossover Unveiled At The 2016 Geneva Motor Show
Audi revealed its new compact crossover Audi Q2 at the 2016 Geneva Motor Show. It will be German automaker's first attempt at the crossover market that has been getting increasingly popular lately. The new Audi Q2 is a five-door, five-seater and is based on MQB modular architecture. It is the same platform shared by Audi A3 and Volkswagen Golf.
About the new crossover, Audi said, "urban-type vehicle for everyday driving and recreation, uniting a progressive design with a high level of functionality."
Also Read: Volkswagen Might End Up Getting Banned In Its Home Country
As far Audi Q2 specs are concerned, the car will be offered with six different engines. The base-model Q2 will come equipped with a 1.0-liter three-cylinder TFSI engine (114 hp). Other than that, two 1.4 (turbocharged 148 hp) and 2.0-liter (turbocharged 190 hp) 4-cylinders petrol engines will also be available. Audi Q2 will come with three diesel engines as well. You can either opt for a dual-clutch S-Tronic seven-speed transmission for extra or stick with a standard six-speed manual transmission. The basic Audi Q2 will be front-wheel drive, but the top of the line variants will come with electronically activated all-wheel-drive system.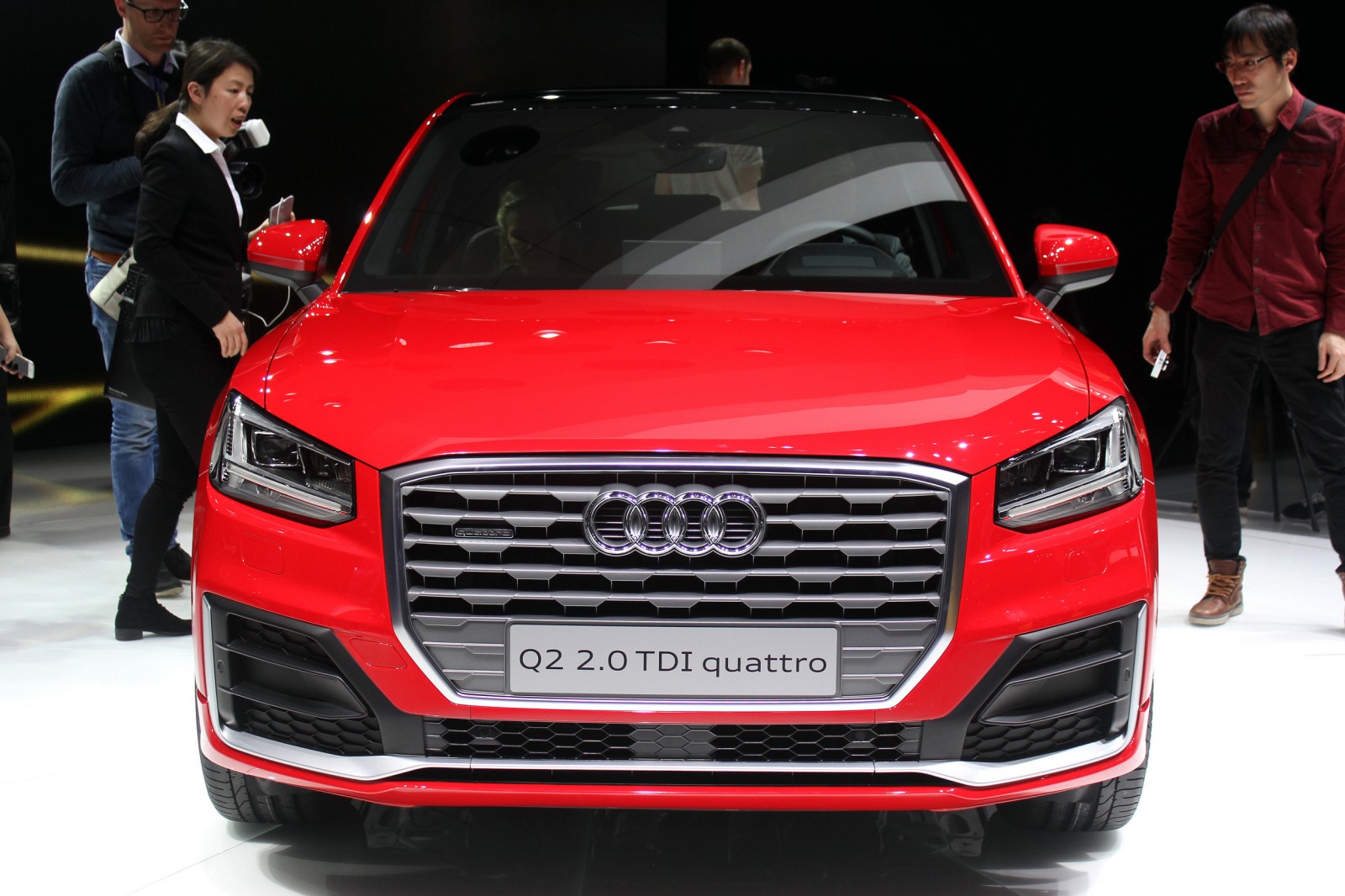 The Audi Q2 interior looks like a typical modern Audi interior. It is refined and shows quality work. Premium materials have been used in the making of the cabin. The car has the same Virtual Cockpit that has already been under use in different Audi vehicles, like TT, R8, Audi Q7, and Audi A4. Instead of traditional speedometer and tachometer, you have 12.3-inch high-definition graphics screen. The infotainment system will support all the modern tech. You can buy the car with either Apple Car Play or Android Auto. Top of the line Audi Q2 will be available with a 14-speaker Bang & Olufsen sound system.
Also Read: Toyota's Vezel Fighter 'C-HR' Will Be Available With A 1.2L Turbocharged Engine
Audi Q2 release date has not yet been confirmed, but the car is expected to be launched in the 3rd quarter of 2016. The new Audi Q2 will be competing against Honda HR-V and Vezel, Nissan Juke and Mazda CX-3. Now Toyota is also jumping in the segment with their C-HR crossover. The Audi Q2 price is expected to start at about £21,000. Audi has already been operating in Pakistan. It will be nice to see the new Audi Q2 in Pakistan as well.
Click through the gallery for Audi Q2 photos.
Audi Q2 Video: