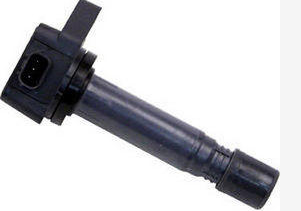 Auto assemblers and part dealers are ripping us off on ignition coils
Recently, the ignition coil on my Liana went bad and car was missing on CNG. I went for CNG servicing in Suzuki Motors and once it was done – they told me that the problem is with ignition coil and I will have to change it for Rs 10,000. Well, I thought this is a big amount for this coil so went to second hand spare shops in Saddar and Gawalmandi areas where all the shop keepers were demanding Rs 4500 for second hand coil.
First of all, these coils which they sell come from stolen cars and secondly price was very high considering they have already been used. It is a known fact that coils don't last forever and with aging, they do go bad so there is no guarantee, if I would buy this then it would not go bad within few months or year time.
After this I went into the local shops and found that a shop was selling Brand new Denso coil of Liana for Rs 2500 (Made in China). I bought it and installed it in my Liana and so far the car is running fine.
Anyway, I think this is not a joke and company must have done a lot of research on these coils before manufacturing them and it is a far better choice than branded ones and second hand available in market in terms of price.
Later that night, I was surfing the internet and was trying to look for these items on sites such as Aliexpress.com and I found a supplier who was willing to sell brand new coils for USD 7 equivalent to Rs 630 each and demanded that if I will buy in larger quantities then I would save a lot on shipment charges. I have many times in past bough items from china directly and I know that I can get them for a very low price. Local sellers who sell Denso coil would have made a lot of profit on this as well and definitely companies such as Suzuki Motors are ripping their customers and local sellers are making massive profits.
Ecommerce networks are competing against these local sellers and very soon as more people will get used to buying on Internet – this will eventually throw local sellers out from market. You can see the huge difference. I intend to buy few coils from china directly so that whenever I need them, I won't have to wait for them to be shipped.