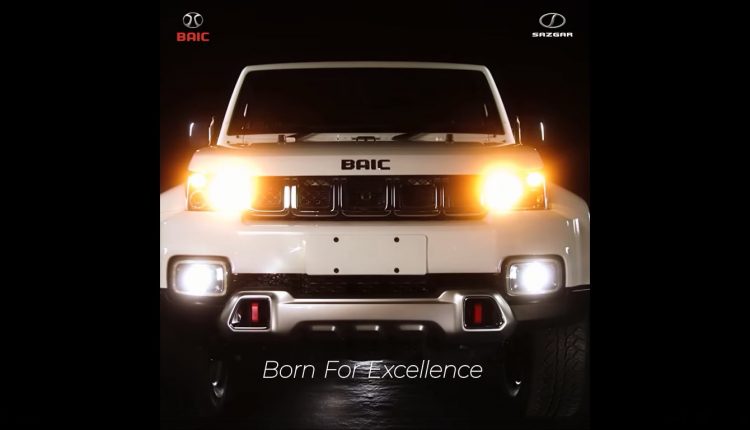 BAIC Opens Bookings for BJ40 Plus with an *Early Bird Discount*
As promised, Sazgar-BAIC has opened the official bookings for BAIC BJ40 Plus, but with a surprise! The company is offering an early bird discount of PKR 200,000 on bookings till December 10, 2021. If you've been waiting to get your hands on the off-road SUV of the year, now's the best time.
The early bird discount of PKR 200,000 is applicable on all new bookings till December 10 as well as all pre-bookings already done. 
The vehicles are on display at all nine authorized 3S BAIC dealerships in Pakistan. Interested buyers can visit any of the dealership facilities and book their locally assembled BAIC BJ40 Plus SUV.  All facilities have aftersales services and complete range of spare parts. So, customers can be carefree while booking their vehicles. Here are the contact details and addresses of these dealerships.
Booking Price
The official price of BAIC BJ40 Plus is Rs. 7,685,000, and the booking price is Rs. 1.5 million. 
Delivery Time
BAIC says the jeep will be delivered within 18 to 24 weeks, i.e., 4 to 6 months after the booking.
Should You Book the BAIC BJ40 Plus?
Every off-roading lover has a hard crush on the iconic Jeep Wrangler, right? Well, that's the thing about BAIC BJ40 Plus. It is a complete copy of the Jeep Wrangler, and BAIC calls it "the king of off-road vehicles in Pakistan".
The SUV looks very chic, both from the outside and the inside. BAIC has engineered this car with the exterior of a rugged off-roader jeep and the interior of a super comfortable SUV. You can remove its doors, roof, and fold windscreen, just like a Wrangler. 
Everything inside the cabin spells luxury, modern two-tone themed instrument cluster, 11-inch floating infotainment touchscreen, reclining adjustable seats, and so much more.
BJ40 Plus is available in a 2.0L turbocharged petrol engine that produces 218 hp and 270 Nm of torque mated with a 6-speed automatic transmission. There will also be a 2.0L turbocharged diesel engine that the company plans to introduce in the second phase of the car's launch.
PakWheels Chairman Suneel Munj has been driving his BJ40 Plus for three months now and has absolutely fallen in love with it. Here's his expert plus owner's review on the local Jeep Wrangler; enjoy!