In my life, I have never heard or seen before that a blind man came to an auto show and feels cars with his fingers. His love for cars put into deep thought that how much these kind of community events are important to create better societies. 
There were around 380 cars from different categories showcased in Faisalabad Auto show 2015. The 2nd Faisalabad Auto show was organized at Iqbal Stadium on April 5, 2015. Ahtesham is a lecturer in Govt. High Secondary College, Faisalabad. He is blind but his enthusiasm for cars brought him to the Faisalabad Auto Show where he felt a Ford classic car from 1930s with his fingers tips.
The auto show in Faisalabad was organized by City District Administration and Lyallpur Car Club. The event witnessed around 380 cars including luxury cars, classic cars and sports cars, according to records of their pre-registration for this Auto Show 2015 told Hasan Bajwa, show's organizer team member.
From the latest model of cars to vintage cars, classic car collections and from common bikes to luxury cars and heavy motorbikes gave the auto show a full authority that attracts thousands of people, not only from around the city, but also from other cities as well.
"I can't see the beauty of cars' colors, but I can hear and feel engines roaring and my hands helped me always to feel my passion for cars" expressed Ahtesham, a blind lecturer in Govt. College, Faisalabad.
In classic cars category, there was a Chevrolet from 1955, a Ford from 1930s, a Toyota from 1967, a Mercedees-Benz from 1970, and an Opel Record from 1966 got the attention of car lovers at the show. "We never estimated that how much we are spending monthly or annually on these classic cars as there is no such limit to keep them safe and beautiful ever" told Hamayun Akhtar the owner of Chevrolet and Toyota vintage cars displayed at the show.Whereas; Hanan the owner of Opel Rekord 1966 told, "we have 10 vintage cars in Faisalabad and Lahore each of them take 20 to 30 thousand rupees annually for their maintenance. My Opel Rekord is an original 1966 model car with all of genuine parts. The vehicle has crossed around 28000 km so far from its manufacturing date"
The show also displayed bikes from common brands such as Honda, Kawasaki, Suzuki, etc. A group of four bikers came all the way from Lahore to take part in the Faisalabad Auto Show.
"We were very excited when we get registered and were eagerly waiting for this event, we are four group members on our sports and travelling bikes including one girl and we rode our bikes from all the way from Lahore in the early morning to reach and take a part in this wonderful car event" said Bilal the Lahore Bikers and Travelers Group member.
The youth were more interested in latest model luxury cars such as the Jaguar, Range Rover, Ferrari, Jaguar, etc. Jeeps and other SUV vehicles were also showcased at the Faisalabad Auto Show 2015. The most expensive car on show was by Pasban IT group the Lamborghini Aventador model 2013.
Pakistani National Cricket Team's leg spinner also visited the auto show and appreciated the event's success.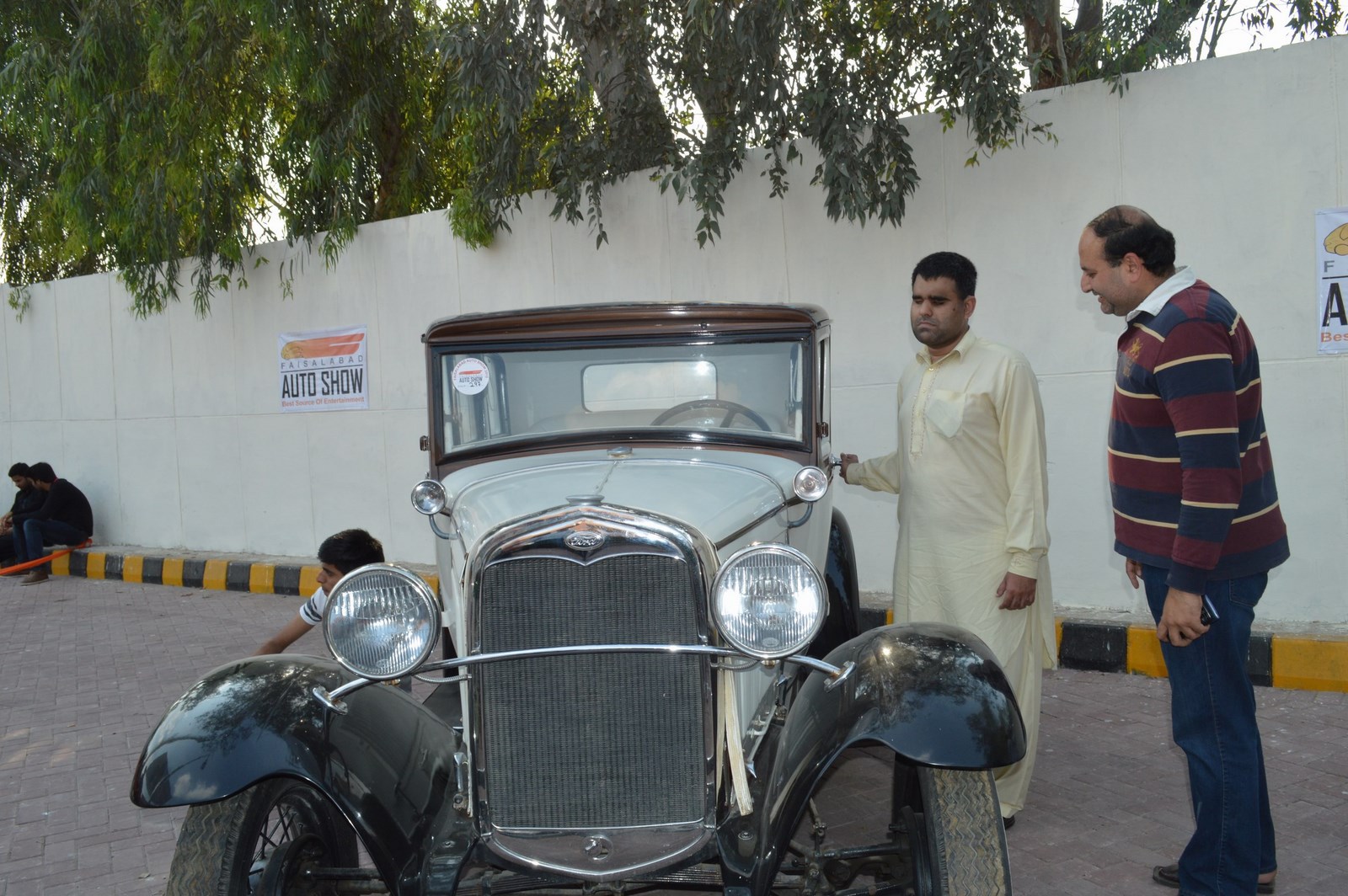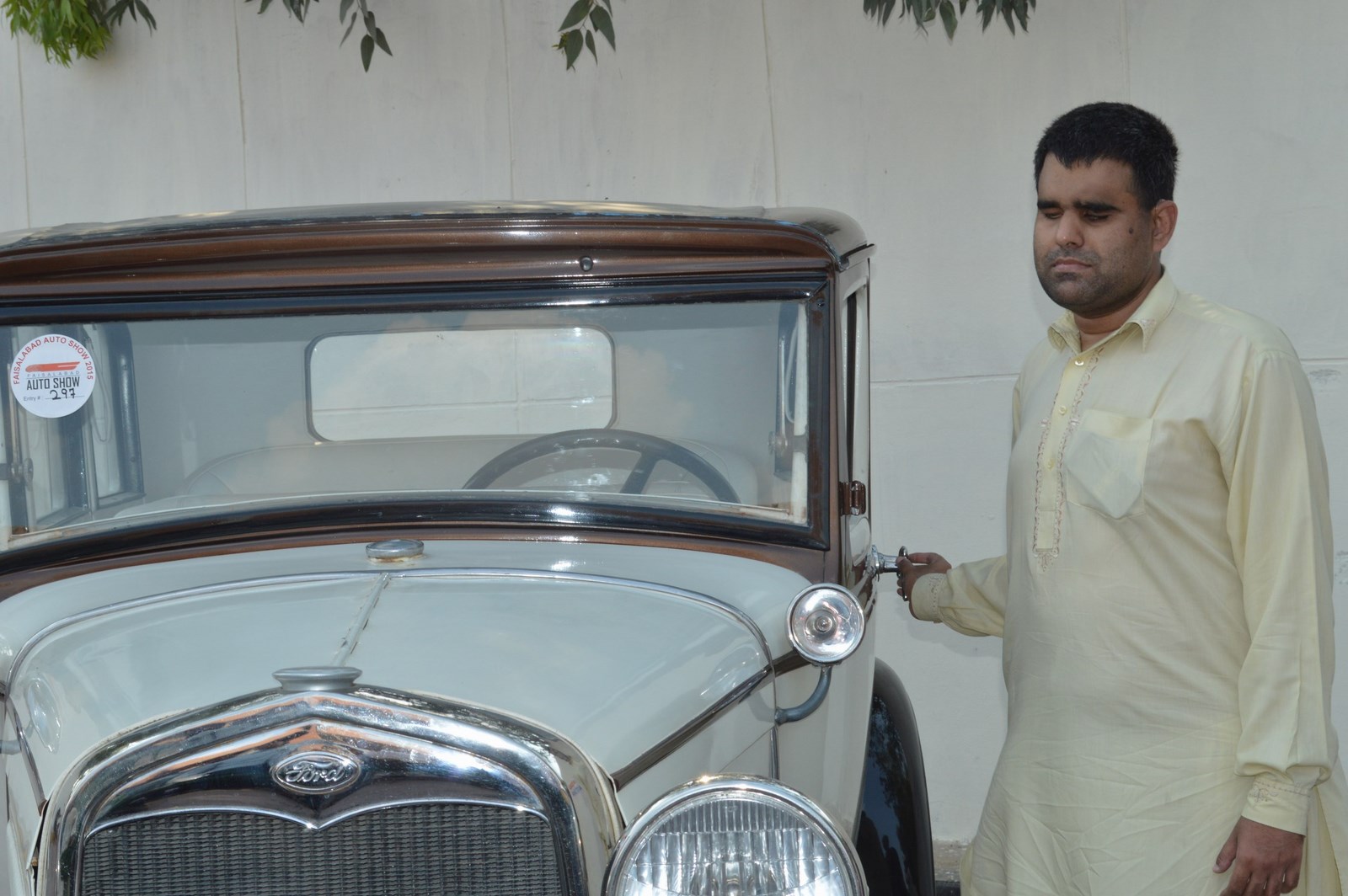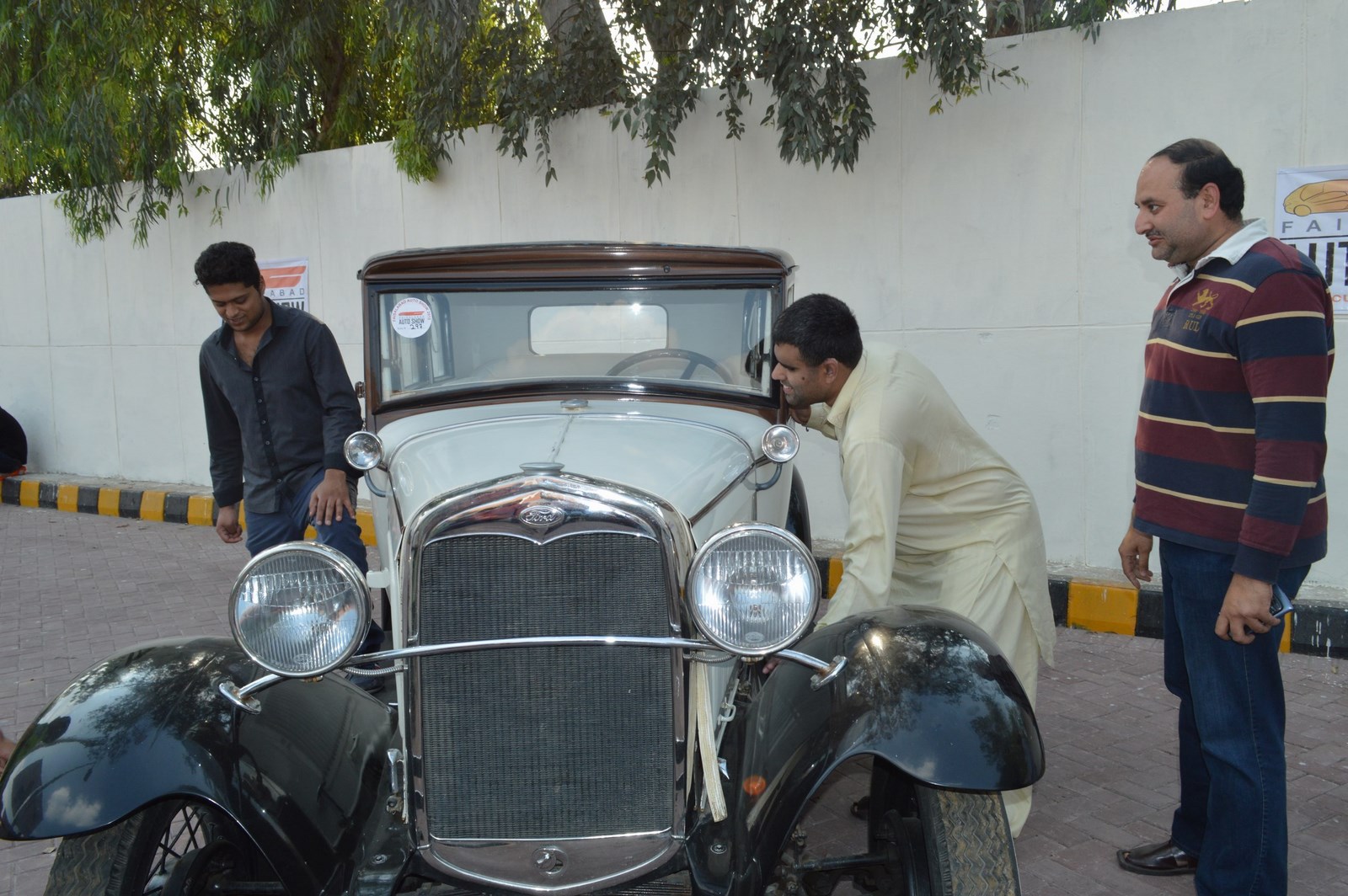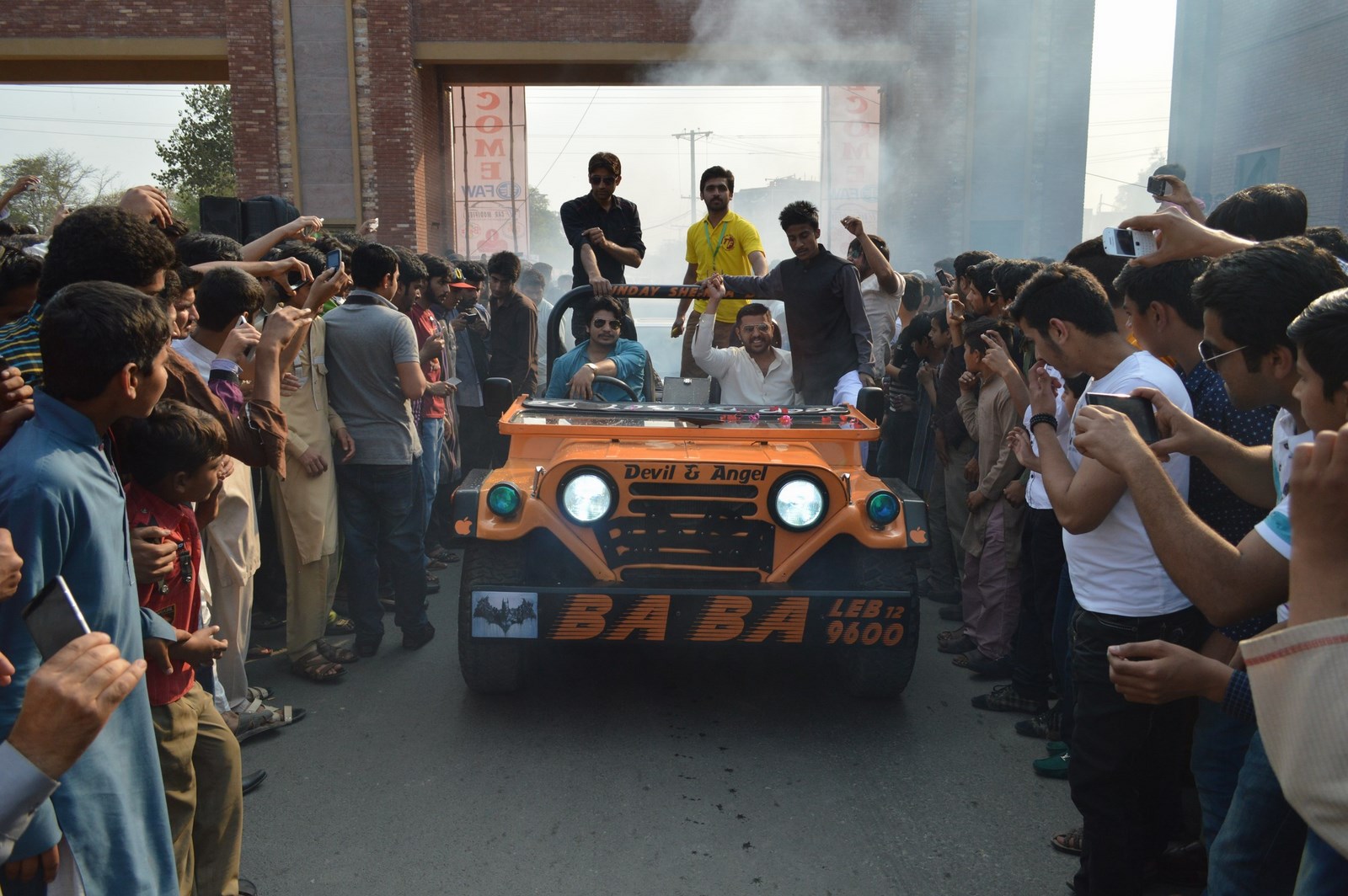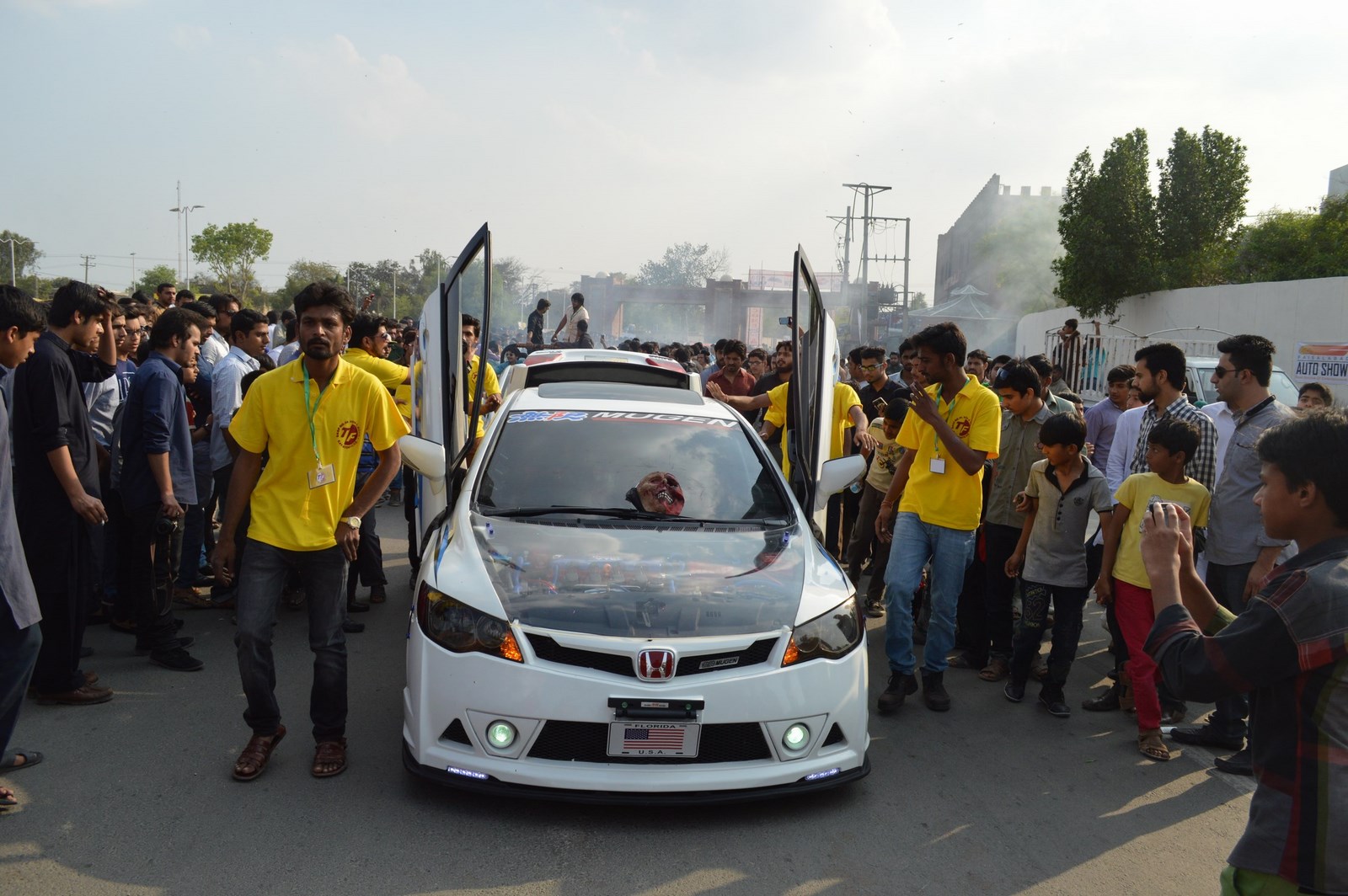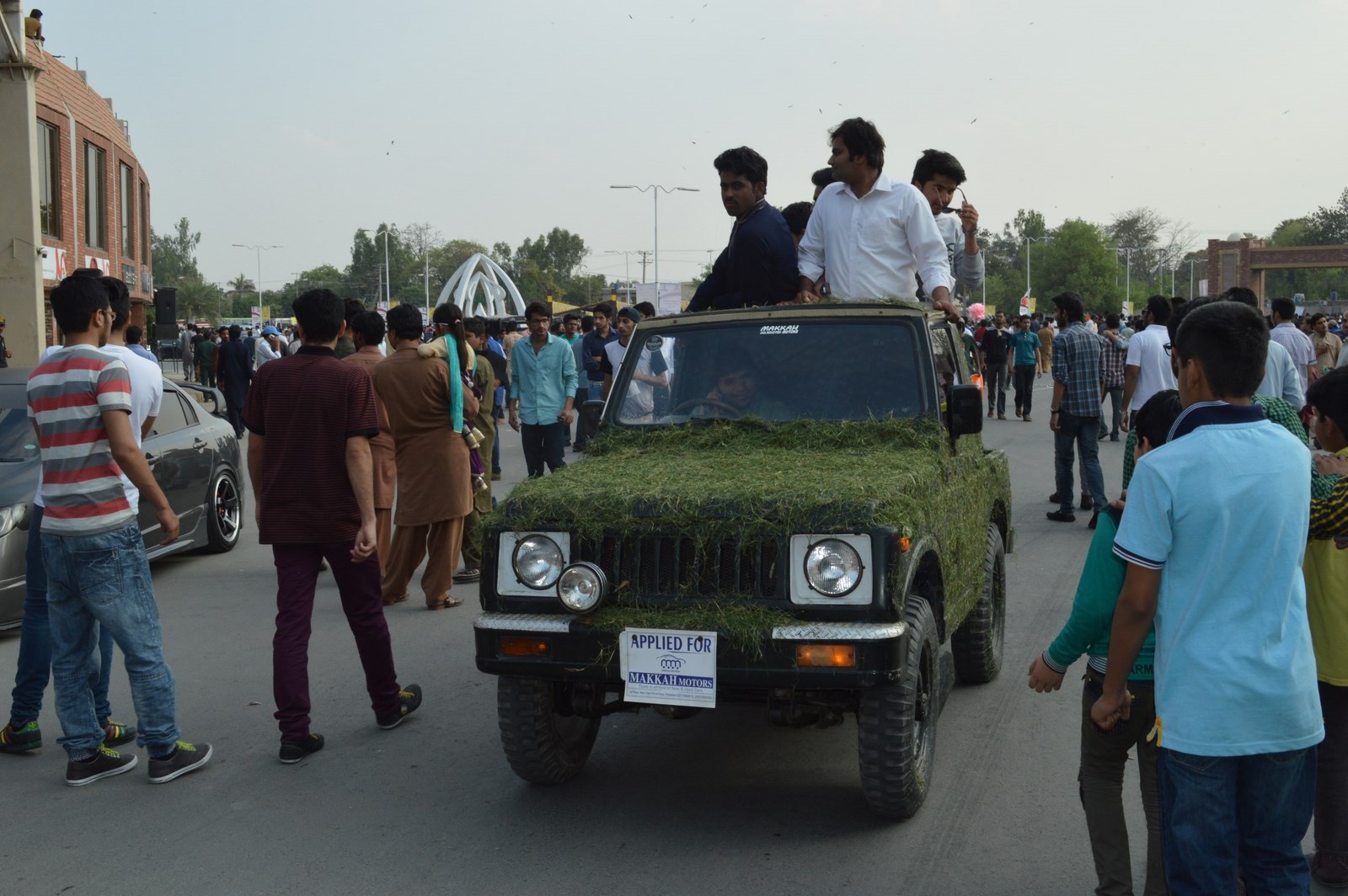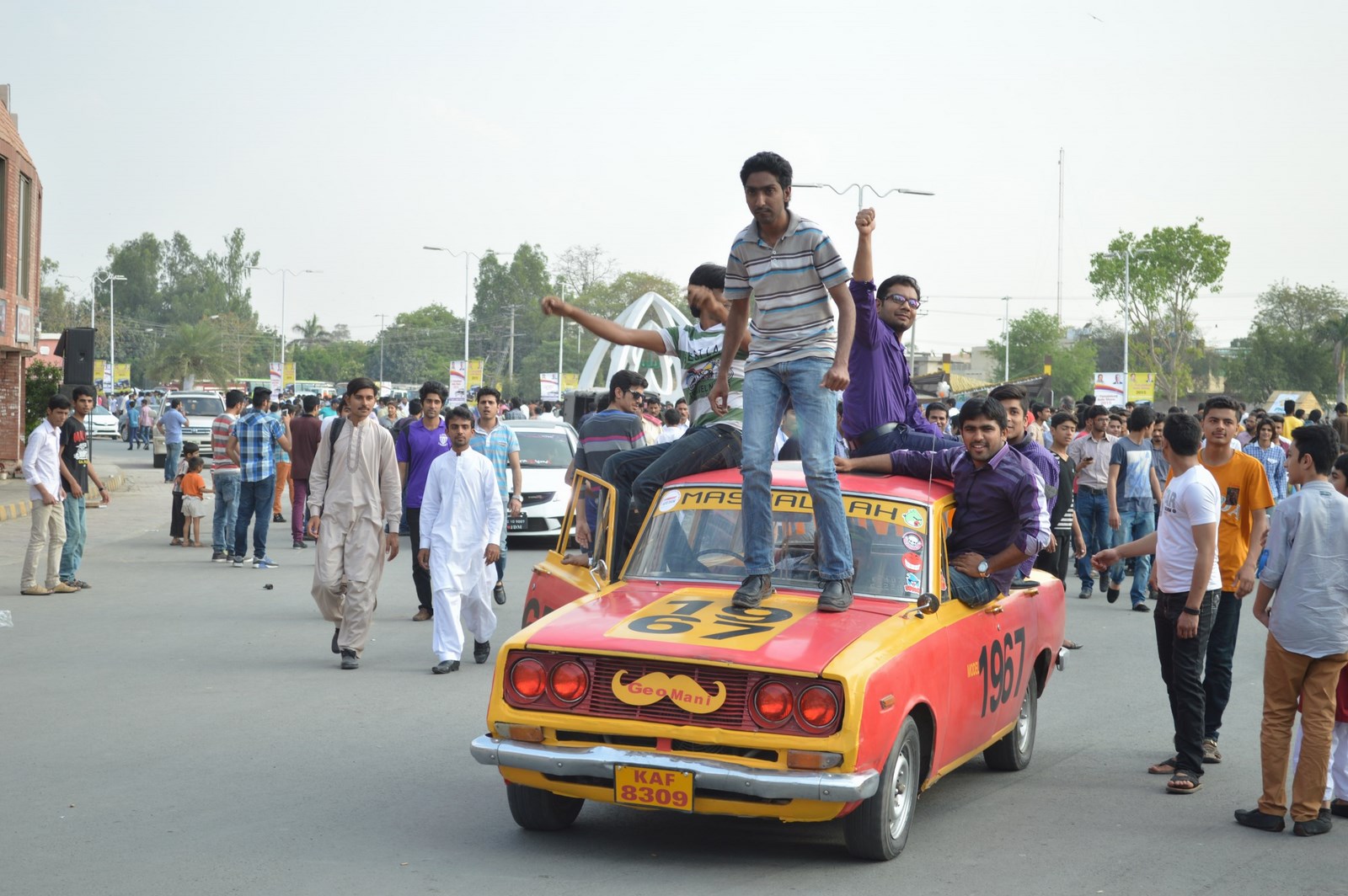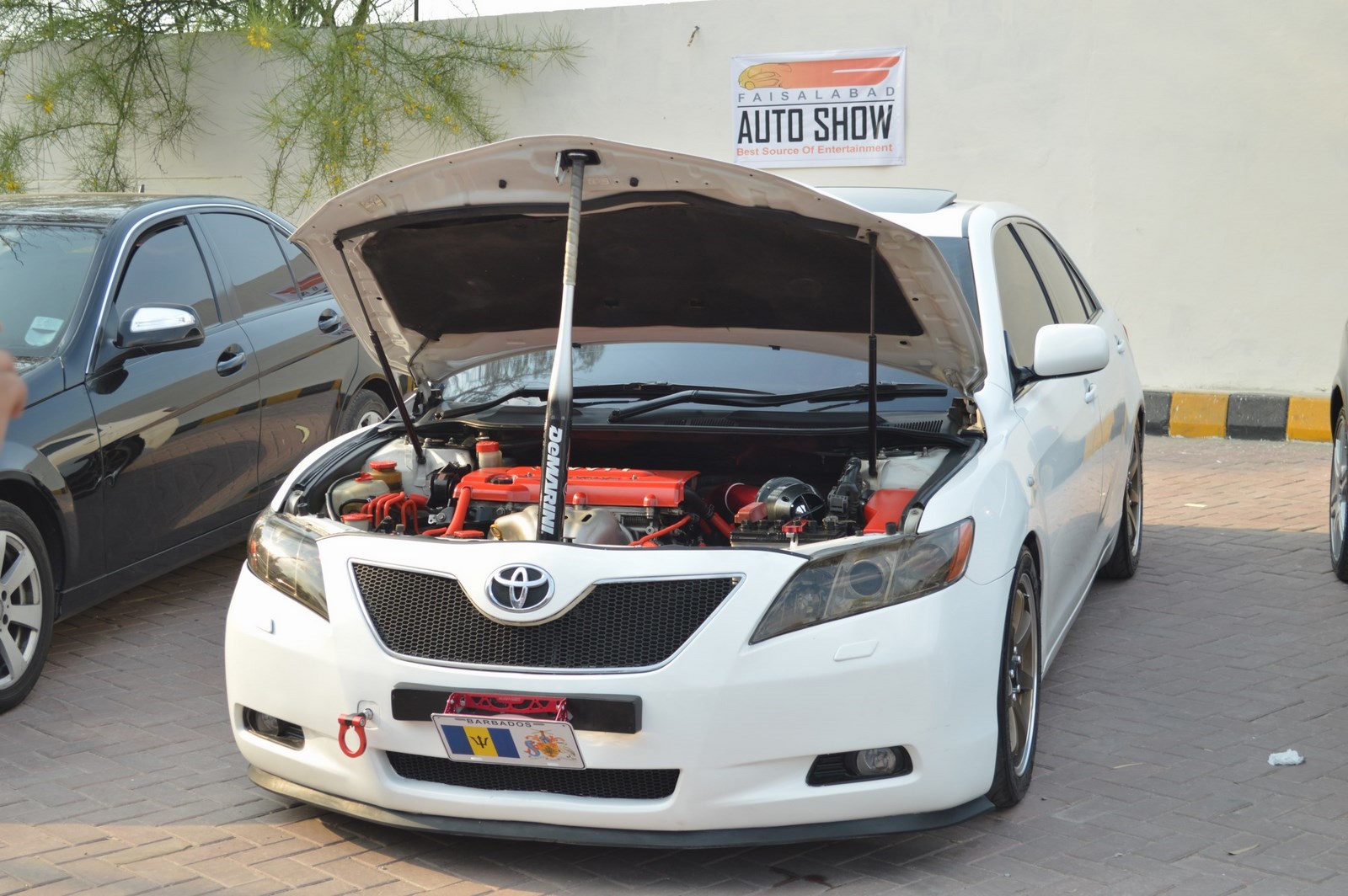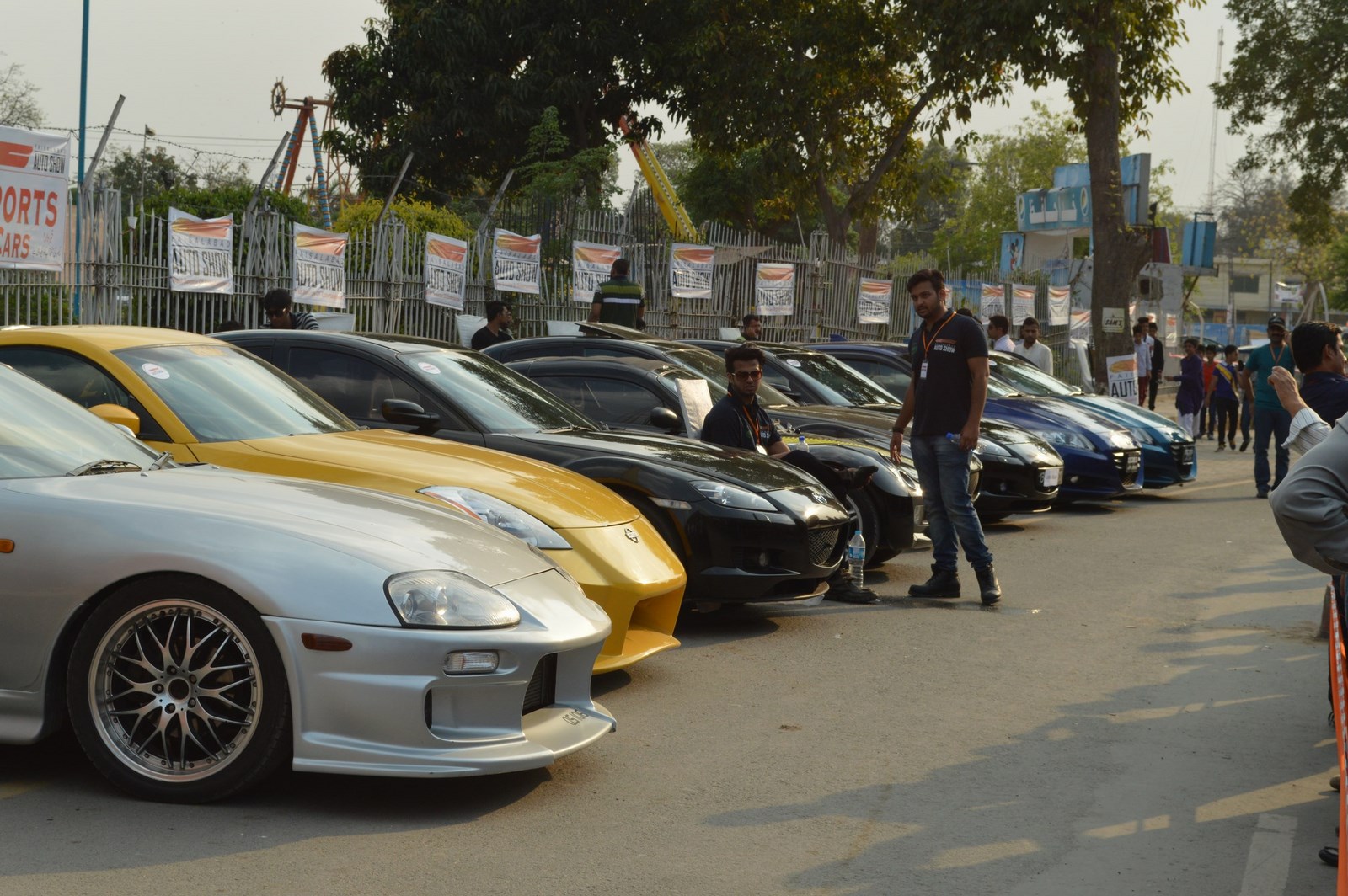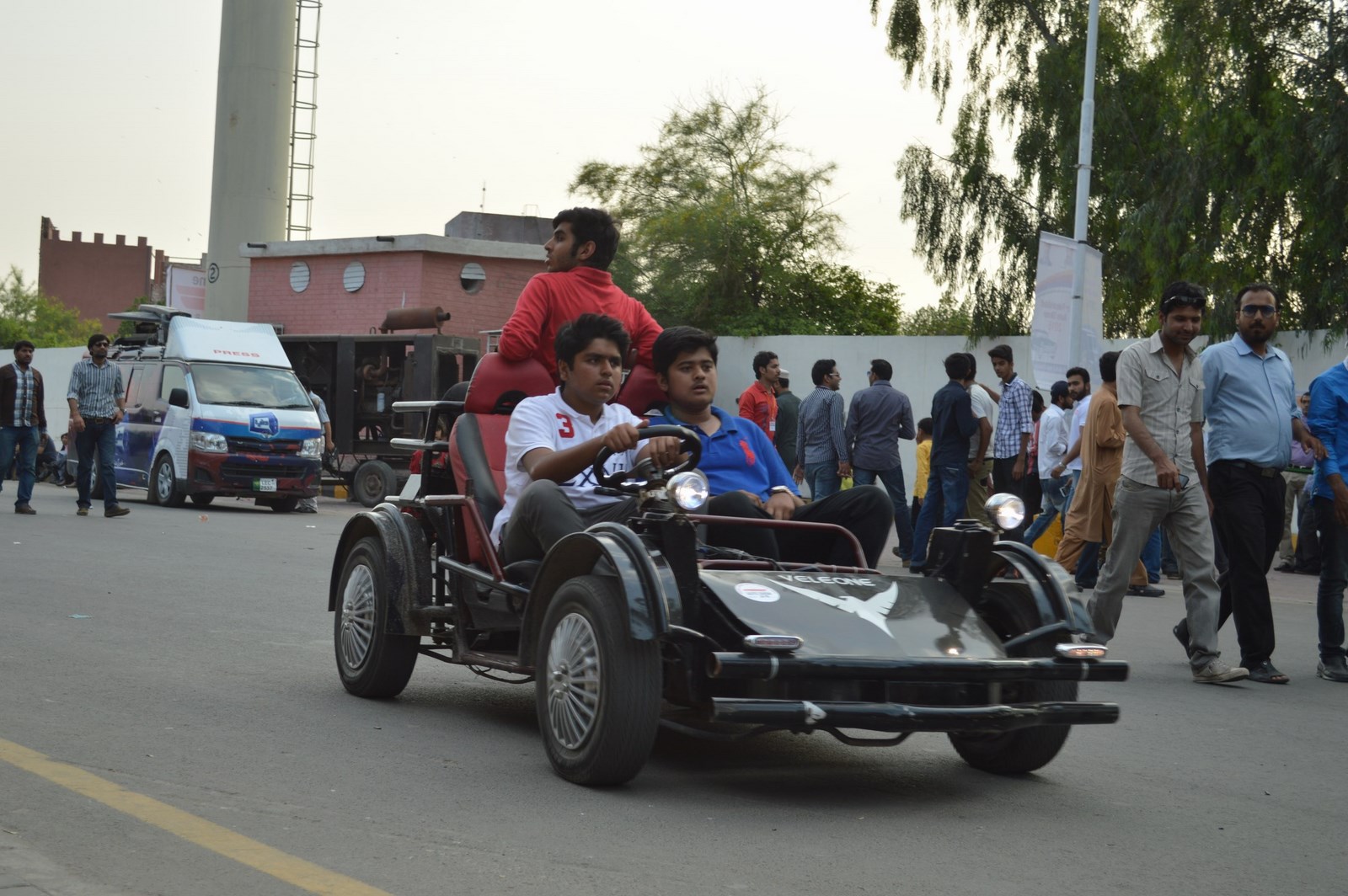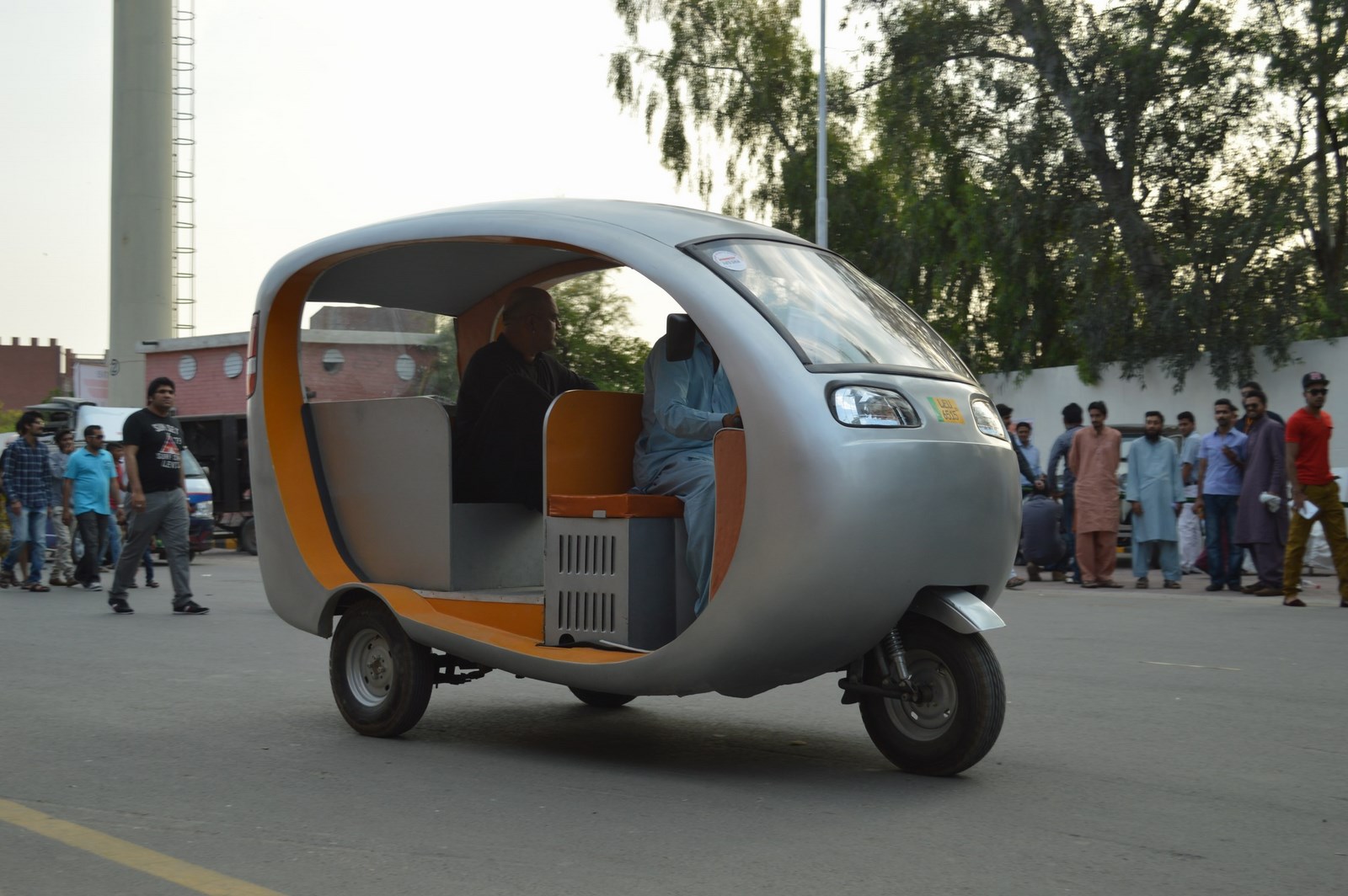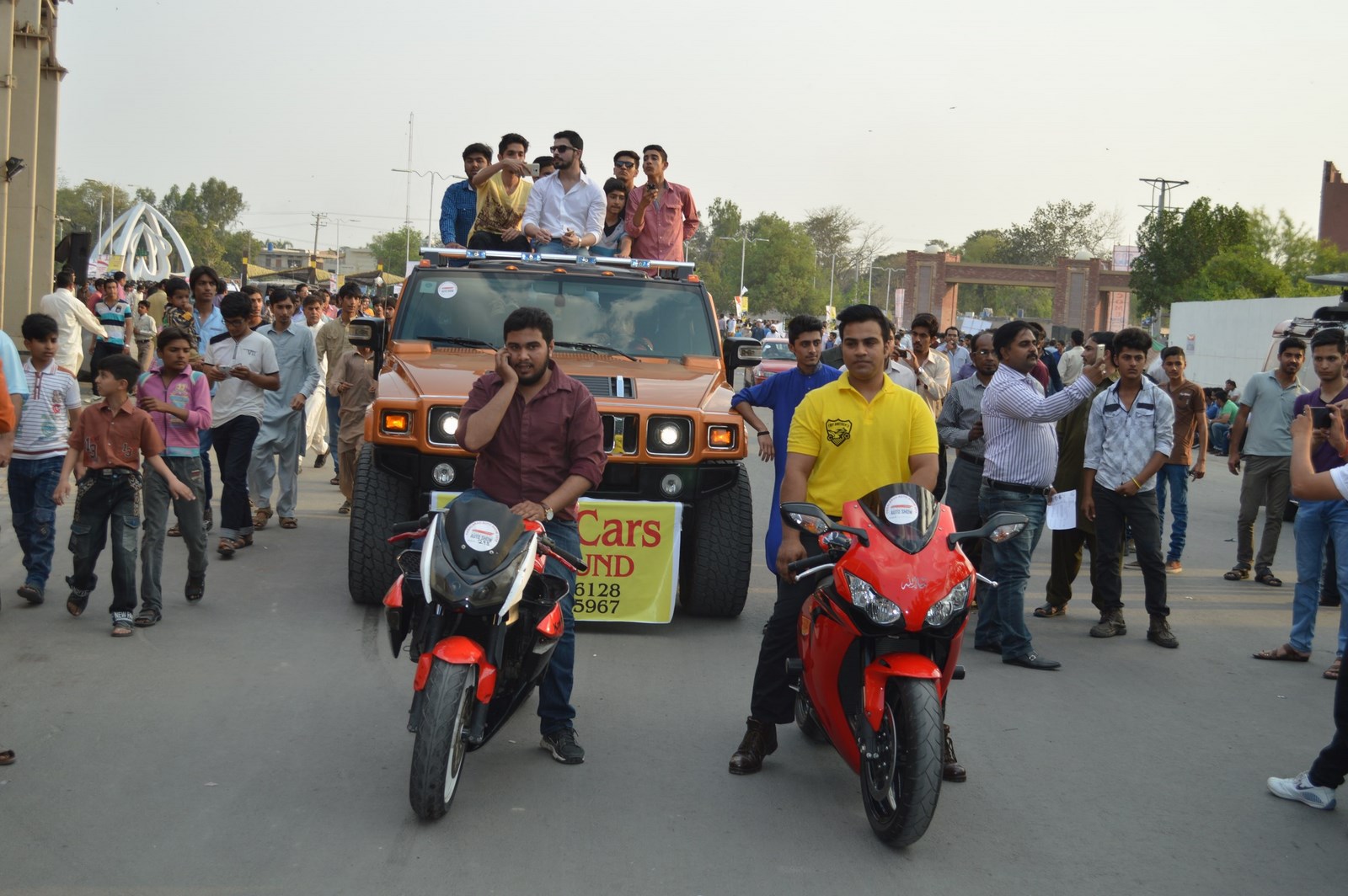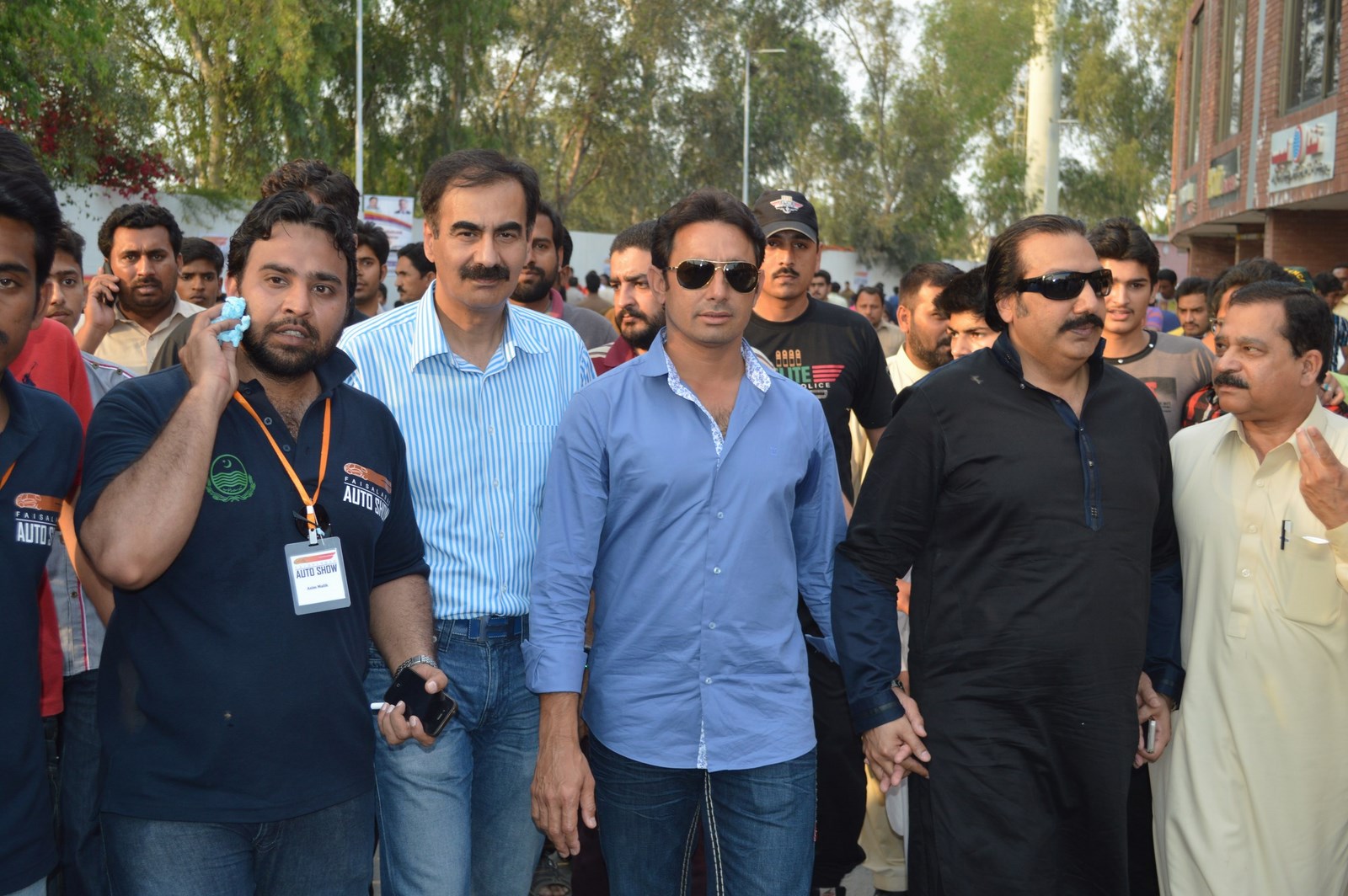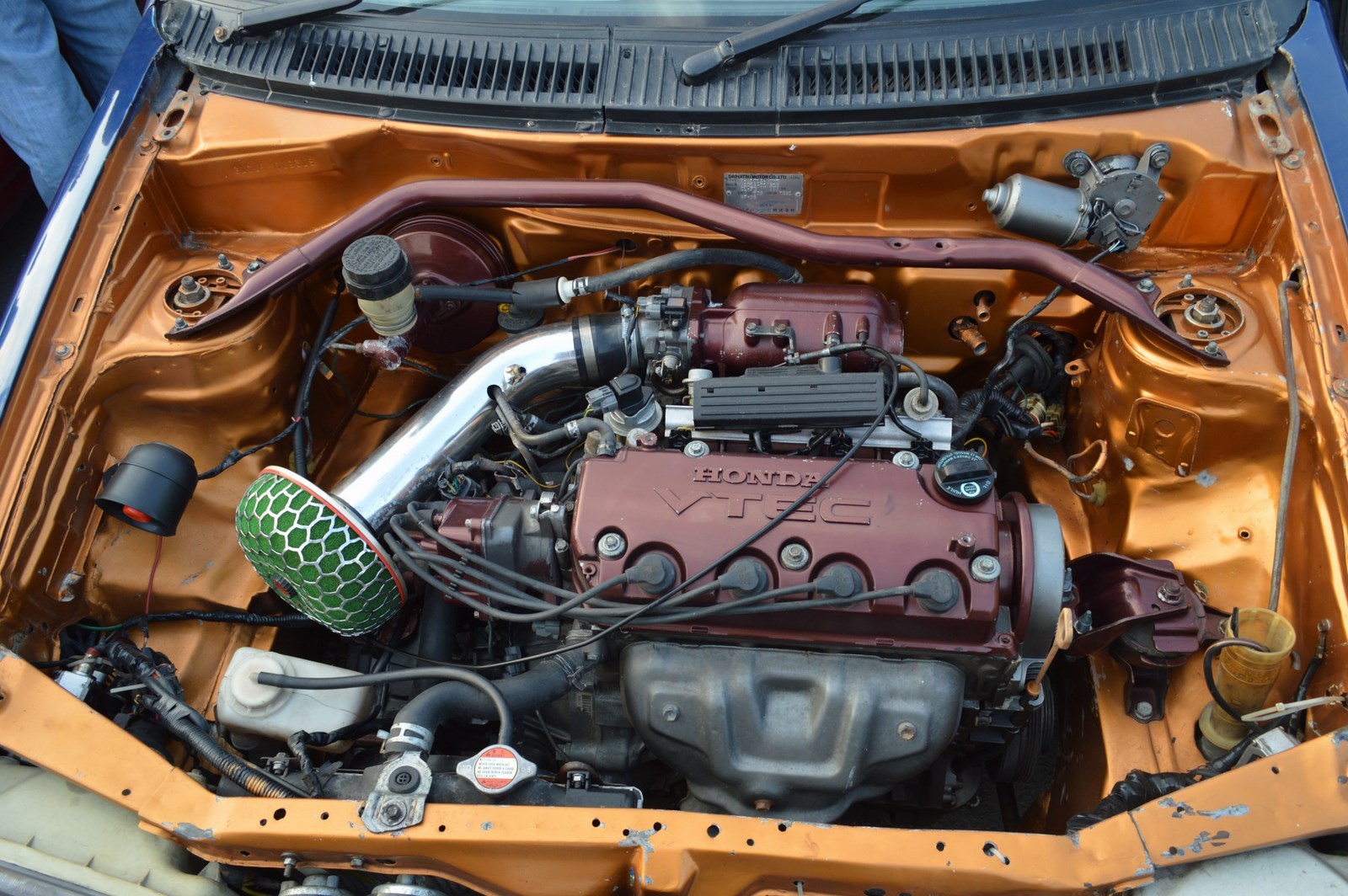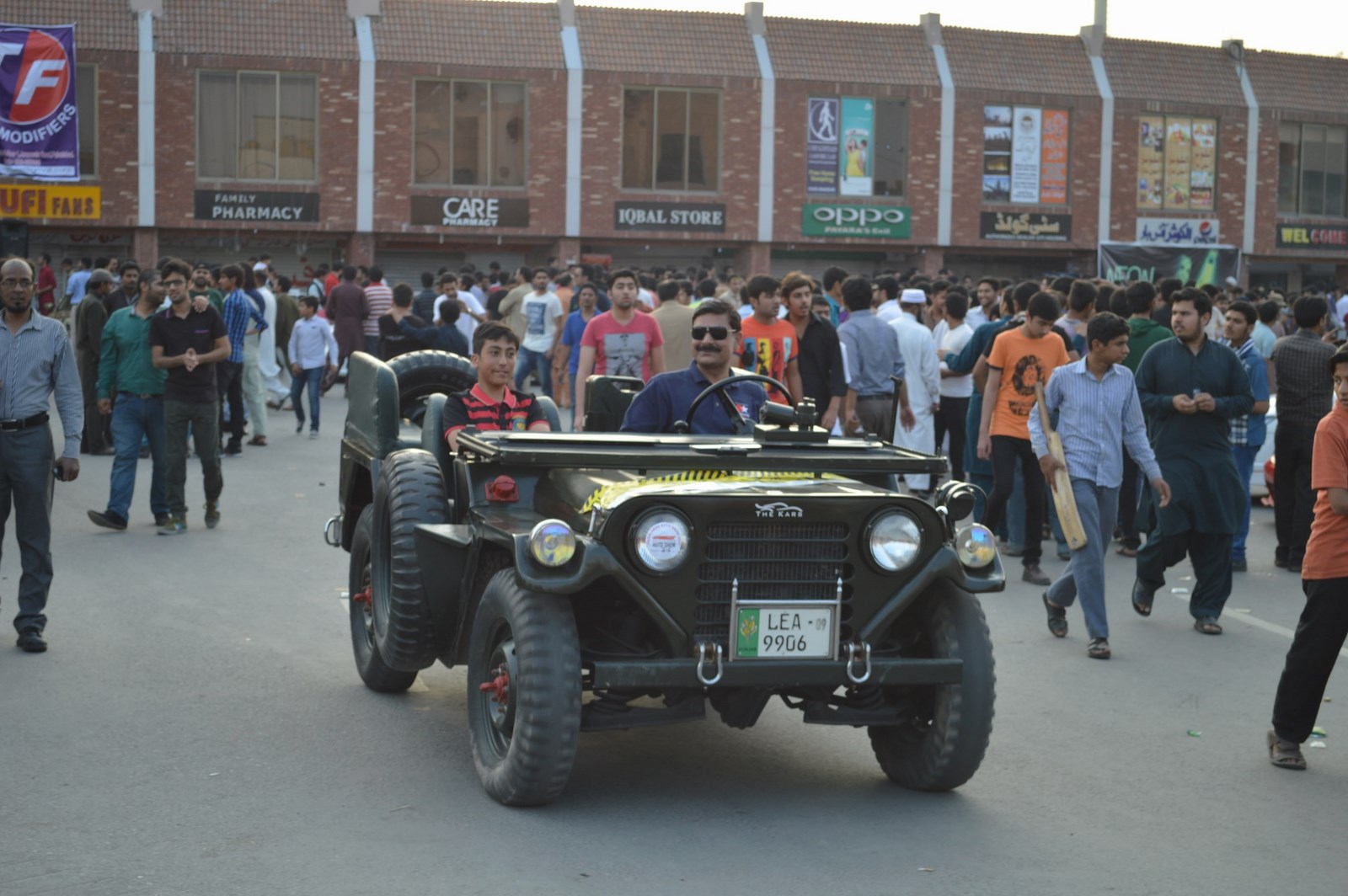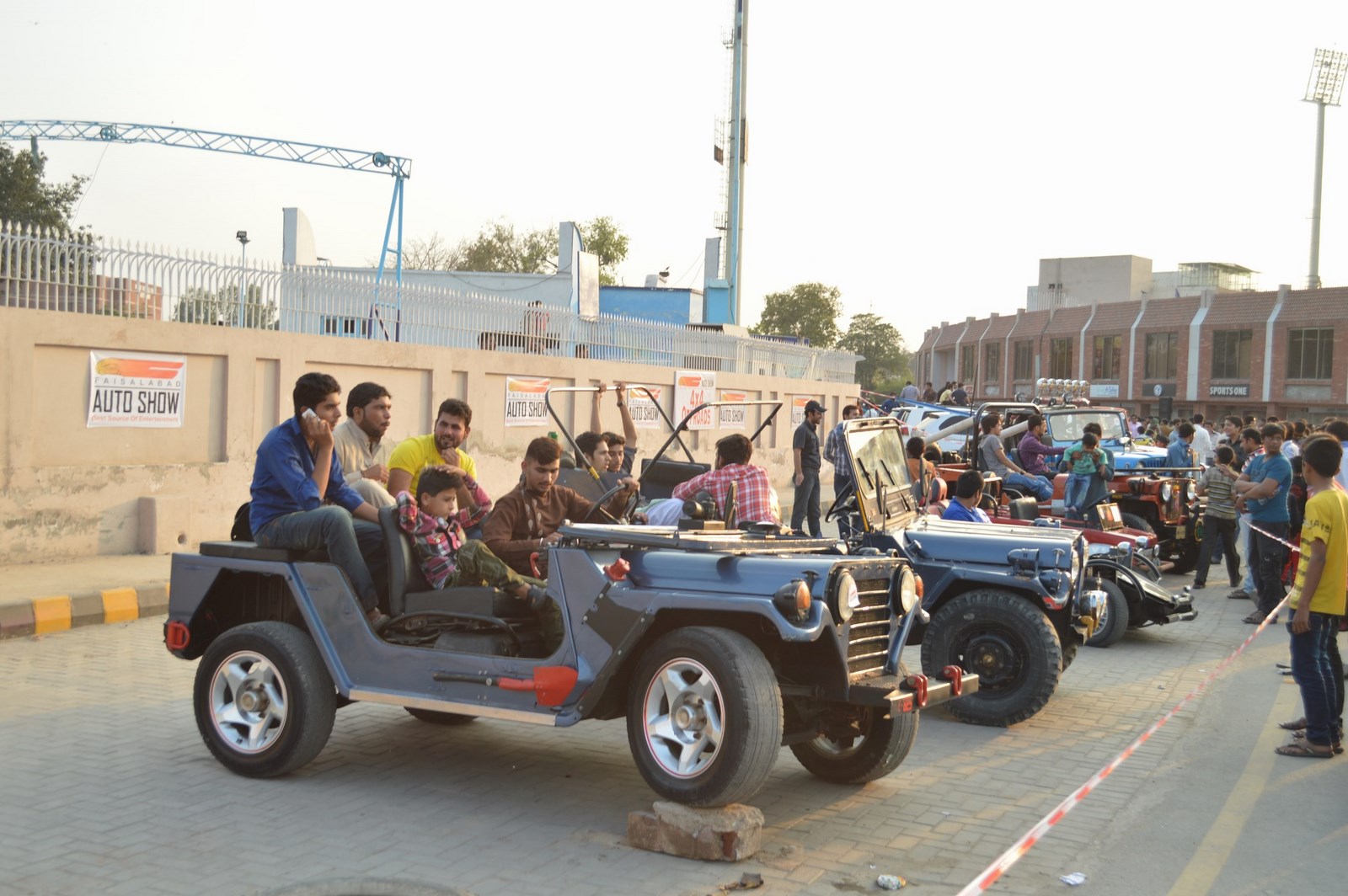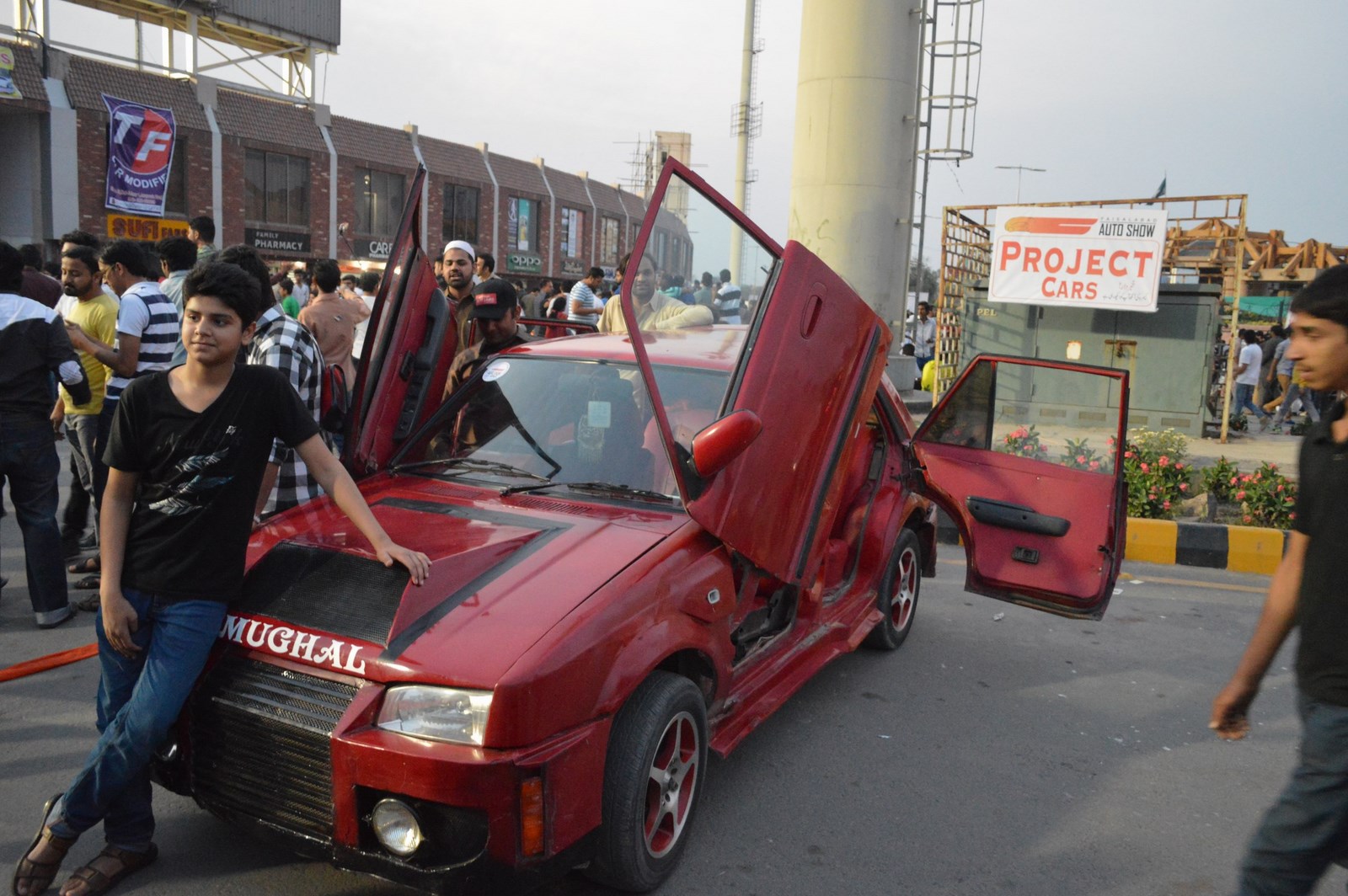 Photos by: AWAIS SOHAIL