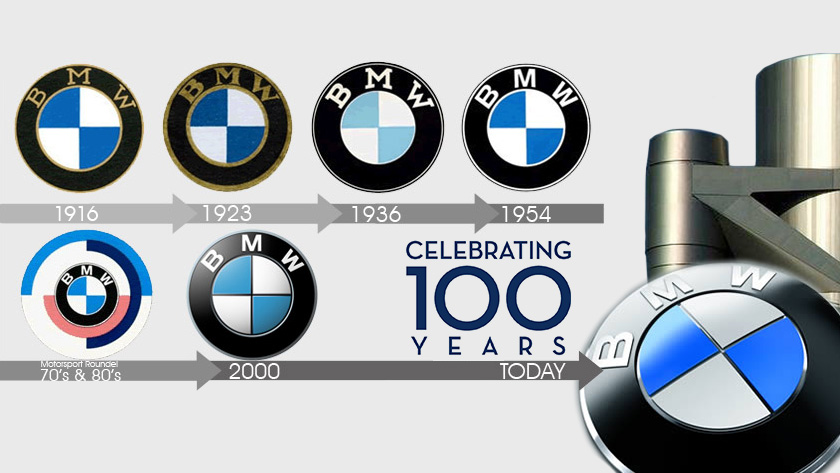 BMW Completes 100 Years Today: We Take A Look Back At Its History In Pakistan
BMW stands for Bavaria Motor Works, and has become a symbol of luxury and expensive cars today, but before it ever began making cars, BMW used to build engines for airplanes. On this day 100 years ago, BMW was founded on 7th March 1916 and from 1917 till World War 2, BMW used to provide engines to German Luftwaffe (German Airforce). After Germany's defeat, BMW started making motorcycles and soon, BMW had taken a leap of making luxury and expensive vehicles. Today, BMW is not just a symbol of luxury and beauty, but also into sports through its M range of vehicles (such as BMW M3) that are often called as driver's vehicles.
Check Out: Financing options for BMW 3 Series in Pakistan
BMW is celebrating its 100 years today; we decided to take you through BMW's eventful years in Pakistan. 12 years ago in January 2004, Dewan Group got the rights to BMW in Pakistan. Dewan Farooq, in particular, held the BMW venture here, the same group who assembled and sold Hyundai vehicles through Pakistan's most advanced automobile assembling plant, as reported by multiple sources of the automotive industry. However, BMW wasn't assembled here rather it was imported to Pakistan. BMW owns Rolls-Royce and Mini brands as well, and it naturally made Dewan BMW its dealer in Pakistan too.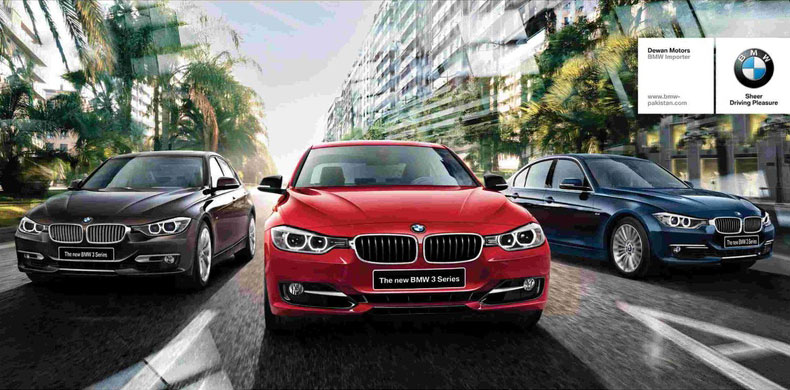 BMW Pakistan has remained one of the most prominent German automakers in Pakistan. One of the reasons why BMW stayed on top in Pakistan was that when the used car imports opened up here, BMW also introduced used cars here itself and established a user base and led through after-sales service that became its strong game here. This allowed those customers who couldn't afford a new BMW to buy the used one instead directly from BMW Pakistan through its six service centers throughout the country including Karachi, Lahore, Islamabad, and Faisalabad.
Also Read: PM Nawaz gets two BMW 760Li worth 124.995 Million rupees each
In August 2010, Dewan Motors introduced the sixth generation of BMW 5 Series at a price of 75 lac rupees. Two years later in 2012, BMW introduced the 2013 BMW 3 Series, which at that time was priced at 45 lac rupees for the base model whereas the loaded BMW 316i was priced for 55 lac rupees. 2013 remained one of their most successful years in Pakistan with a growth of 200 percent.
Recently, new BMW 7 Series and BMW i8 have been spotted here in Pakistan in multiple cities. BMW Pakistan is sure on the road towards growth as economic and security outlook of the country improves.
In Pakistan, BMW, Mercedes and Audi hold a special place among aspiring Pakistanis who strive to be successful one day, if there were a Pakistan dream, the German premium cars including Porsche would be part of it.