It seems that the Government's gamble with its newest Auto Policy-2016 has started to pay off in a spectacular fashion. First, the introductions of new models from Pakistan's local automotive manufacturers, then an entry of Renault and now premium vehicle manufacturers like BMW are also re-evaluating their strategy to introduce lower-end models in Pakistan. The company's move to launch the second generation of BMW X1 in Pakistan is a realistic step towards that direction.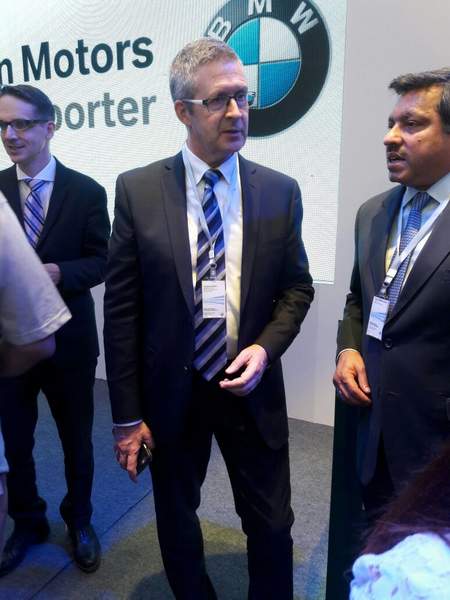 "We have positioned this model price-wise, and it is very competitive," said (BMW Group Middle East) Managing Director Johannes Seibert"
Sources report that the idea behind the introduction of this model is to make BMW brand accessible to new consumers. More importantly, more than 90% off the BMW consumers are switching from other brands. BMW, which began its journey in 2004 with a partnership with Dewan Motors, has launched 2 PHEV models, the X5 40e and the 330e. The models have received a surprising customer feedback and are responsible for accumulating 15% of total BMW sales in Pakistan. But more importantly, the introduction of X1 with a price tag of PKR 3.99 million has been successful in attracting a lot of new customers, with company reporting over 120 orders in just a few days after its introduction in Pakistani market; Dewan Motors and BMW have certainly managed to make an impact. However, higher-end models continue to be imported by individual customers.
According to Seibert, the year 2016 has turned quite well and that the company is predicting a healthy 30% growth in its sales. The chairman of Dewan Motors, however, said that in the next year, they are expecting to cross the 250 units' mark -in premium vehicle category- in Pakistan. The chairman also added that with the improving economic conditions of the country and the successful formulation of China-Pakistan Economic Corridor, the demand is rising. We are prepared for further investment, which will primarily depend on the demand of these sort of vehicles.
At this point, the company will be looking carefully at the market response and numbers before deciding to invest in BMW vehicles in Pakistan.
"It depends on the demand, each company has its strategy for entering and exploring market potential, which can be in the shape of an assembly line or CKD with local content" Seibert said, adding that it is a very unusual and a complex case. However, the company is willing to discuss anything in this regard.
(Article Originally Published on TheExpressTribune)