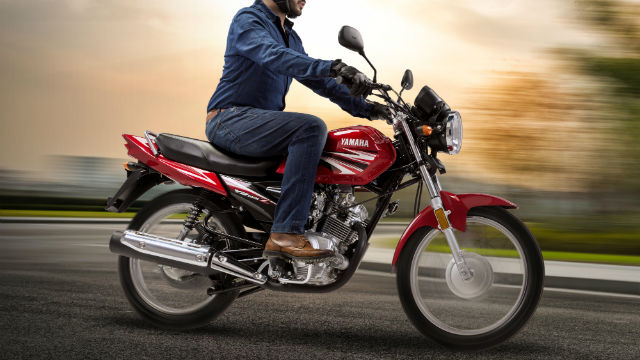 A brief overview of Yamaha YB125Z's technical features
The  Yamaha YB125Z with a price of Rs.115, 900 was launched on the 3rd of April 2017, it offers new and upgraded state of the art specs. Here is a more elaborated view of all the new features  YB125Z has to offer.
Electric Starter
It has a power source of 6 Amp battery that drives the starter motor and this eventually helps the electric motor to run swiftly and smoothly.
Muffler
Thanks to the crisp exhaust note and the mufflers sense of pulse, it gives a very clear noise making the bike itself be known in the surrounding.
Engine Balancer
In order to ensure that the rider has less fatigue and lesser vibrations, the engine balancer is fitted with single-axis balancer which helps to reduce vibrations in the handlebars, seats, and foot-pegs.
Aluminum Cylinder
Aluminum Cylinder has a cast-in steel liner specifically for good heat dissipations right at the bottom, near the brakes of the bike making it  easier for the excess heat to travel outside the bike instead of building up inside.
CV Carburetor
The CV Carburetor adopted in the YB125Z with 28mm in diameter is an essential instrument which provides smooth throttle response and also contributes by providing excellent fuel efficiency as well.
Halogen Headlights
One of the main issues when it comes to the safety of bikers is the headlight and its brightness. The YB125Z  offers all new multi-reflector halogen headlight with excellent quality because of its stupendous emission of light.
Adjustable Suspensions
The adjustable rear suspensions ensure good resistance to bottoming.
Flat Seat
The new seat of the YB125Z is flat and more comfortable for the riders and the height from the ground results in a more relaxed ride.
Passenger Footpegs
The footpegs are mounted to the frame of the bike, thus providing a more comfortable ride.
Spoke Wheels
These are fit with tyres that provide excellent grip and resistance.
Robust Front Fork
This protects the vehicle in bad weather and conditions, from bumpy, rocky roads to make sure you have the most comfortable time riding.