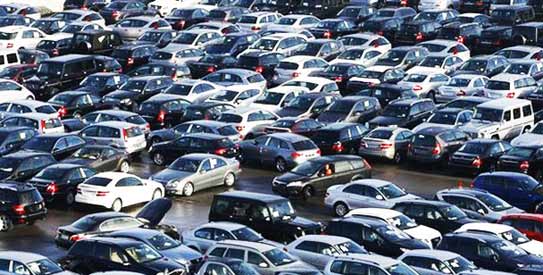 In a bid to release the vehicles stuck at the Karachi port, the government has allowed the car importers to pay a surplus amount of duties in local currency.
According to the details, there are a large number of vehicles stuck at the Karachi port that await duty clearance out of the foreign exchange. The owners of these vehicles have suffered major losses for not being able to clear their vehicles for such a long time. However, as a result of recent development, the Ministry of Commerce (MoC) has made an amendment to the import policy order 2016 through an order, see it below:
The new amendment will help the owners of these vehicles to acquire clearance from the government easily.
Previously, the government placed the condition of paying all the taxes and duties on these imported vehicles out of foreign exchange arranged by either Pakistani nationals or local recipients supported by bank encashment certificate that proves the foreign remittance is converted to the local currency.
It is worth stating here that according to the CEO of Jumbo International Clearing Agency, Argan Tahir the condition of importing vehicle through foreign remittance is still intact and the relaxation of paying in the local currency is only offered on the additional tax or duty amount that comes out as a result of devaluation of rupee or increase in the tax or duties. There is a lot of fluctuation in the value of rupee against the US dollar that results in a variation in the payable taxes or duties and the vehicles of the owners stay stuck at the port. So, the government has allowed them to pay the shortfall amount (if applicable) in Pakistani Rupee to get their vehicle cleared in less time. It also doesn't mean that the importers can pay the entire amount of clearance taxes or duties in the local currency.
The new amendment will be applicable from the date of 15th January last year for the clearance of vehicles under the duty shortfall condition.
Also Read: Government may introduce a new scheme for used car import
The officials of the government are of the view that the measures were taken to restrict the misuse of car import policy under import schemes ( gift, personal, and baggage). On the other hand, the government also aimed to discourage imports in the country to reduce the annual import bill. Nonetheless, it will be a sigh of relief for the owners of the vehicles stuck at the Karachi port. At least, some sort of relaxation is offered by the government to release their vehicles, which have been stuck for the last 12 months. Share your opinion regarding this matter in the comments section below. Stay tuned to PakWheels for more automobile-related news updates.