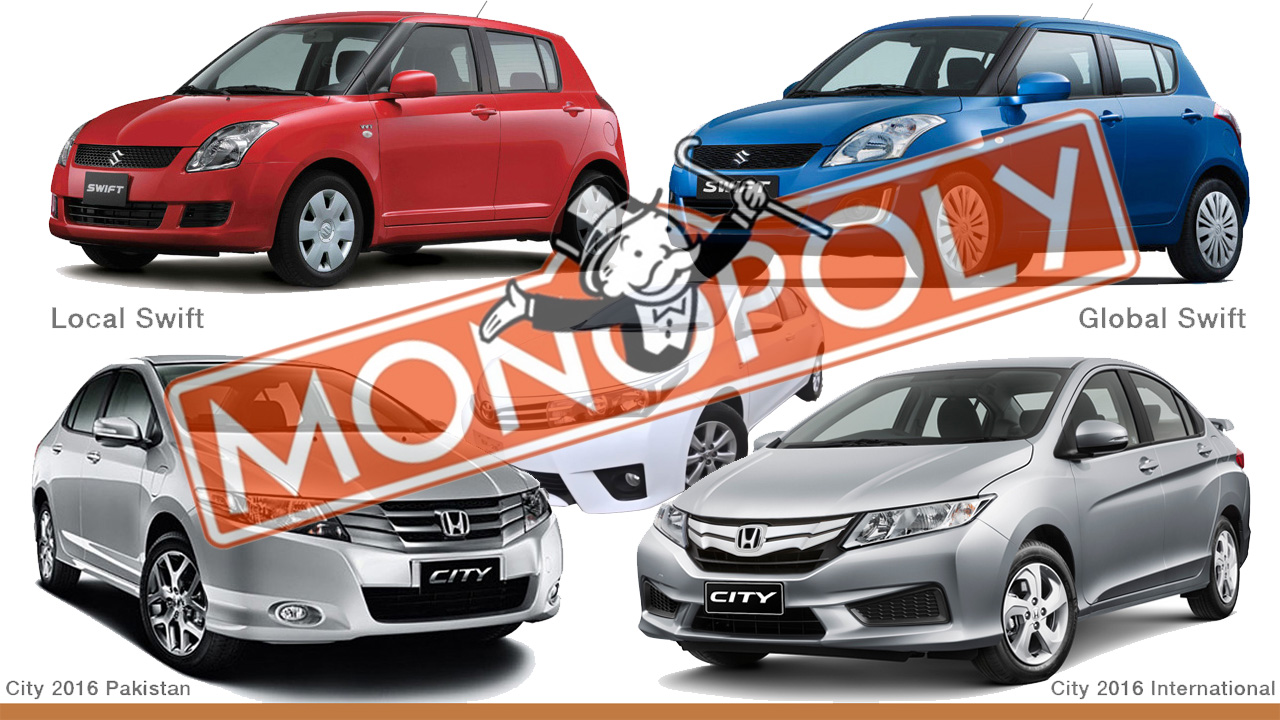 Car Prices In Pakistan Vs. Those In Neighboring Countries: Pakistani Auto Buyers Are Being Ripped-Off
Pakistan's local automobile industry, if you wish to call it so, lags far behind the world in terms of vehicle safety, product quality, the number of available options as well as the quality control. With only three major players in the business, the limited numbers of options on sale are not the same as offered in other parts of the world. Not only this, but vehicles are placed in such a way that they don't directly rival each other, thus safeguarding each one's interest.
Also Read: Pakistan Auto Policy Has Started A Tug Of War Between The Japanese And The Europeans
Suzuki's entire lineup sparing the recently launched Wagon-R is obsolete. However, Pak Suzuki's Wagon-R misses out on safety and some features that are available in other markets. The Swift which was brought here in 2010 was actually launched in 2004 globally and was already replaced by a newer Swift in 2010. Suzuki Liana was introduced to our market in 2005 when it was already discontinued across the world. While everyone knows about Cultus, Mehran, Ravi, and Bolan, which are outdated and obsolete models on sale only in Pakistan. Honda has also been dragging the 5th generation City, which became obsolete elsewhere by 2013 as the 6th generation City replaced it. Car prices in Pakistan are mind boggling.
Related: 10 Common Features NOT Available In Pak Suzuki Bolan Carry Van And Ravi Pickup
Even if we compare the equipment and safety features with the same cars offered in other markets, Pakistan's local cars are far behind. This thus leads us to think perhaps the price we are paying for the cars which are low in built quality and are feature-ripped, is less than what people in other parts of the world pay. But you will be surprised to know that people in Pakistan pay much higher price for rather obsolete cars as compared to neighboring countries where people pay a lesser amount of money to get newer, safer, better and sophisticated technology and feature-packed products.

Take Honda City for example, in India the price of 6th generation City starts from just 7.64 lacs INR, which equals to 11.72 lac PKR while in Pakistan the older 5th generation City starts from 15.23 lac PKR. The top of the line petrol variant of the same 6th generation City is for 11.5 lac INR, which converts into 17.6 lac PKR while the top of the line 5th gen City Aspire Prosmatec in Pakistan is available for 18.15 lac PKR. New 2016 Honda Civic is also on the horizon. Let's see how it is priced.
Also Read: Honda Atlas Launches 2016 Honda HR-V At An Exclusive Event In Lahore
The new Maruti Swift in India starts from just 4.65 lac INR, which converts into 7.13 lac PKR and the top of the line petrol variant goes up to 6.24 lac INR, which is only 9.57 lac PKR. Not to mention here in Pakistan we are still getting the old Swift while in India the new Swift is cheaper than ours. The local Swift starts from 12.21 lac PKR and goes up to 14.33 lac PKR. Wagon-R in India costs from just 4.03 lac INR (6.18 lac PKR) to up to 5.06 lac INR (7.7 lac PKR). Many might know, we are expecting to have the Celerio in our market by the end of 2016, the price of the Celerio in India starts from 3.97 lac INR (6.09 lac PKR) to up to 5.78 lac INR (8.87 lac PKR).

The 1.8 liter Corolla Altis base model in India starts from 13.55 lac INR, which converts into 20.66 lac PKR and is slightly higher than the 1.8-liter base model Altis here, which is available for 20.44 lac PKR. However, the base Altis in India comes with Driver and Passenger Airbags, compared to the local Altis, which offers one airbag only. Indian base Altis comes with an immobilizer, whereas even the top of the line 23.19 lac PKR Altis doesn't provide an immobilizer. In short the base model across the border offers more value features which are missing in our local assembled Toyota.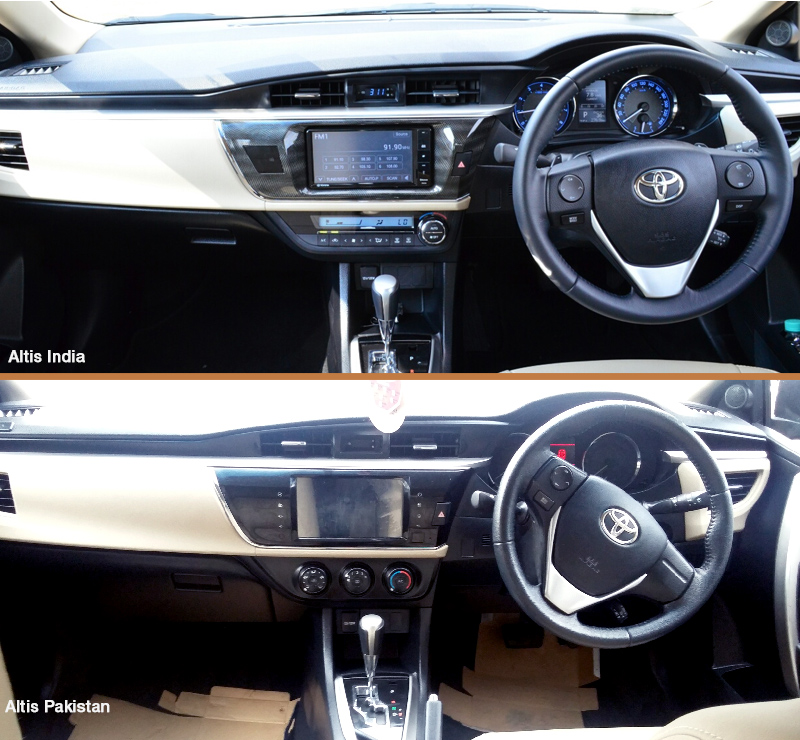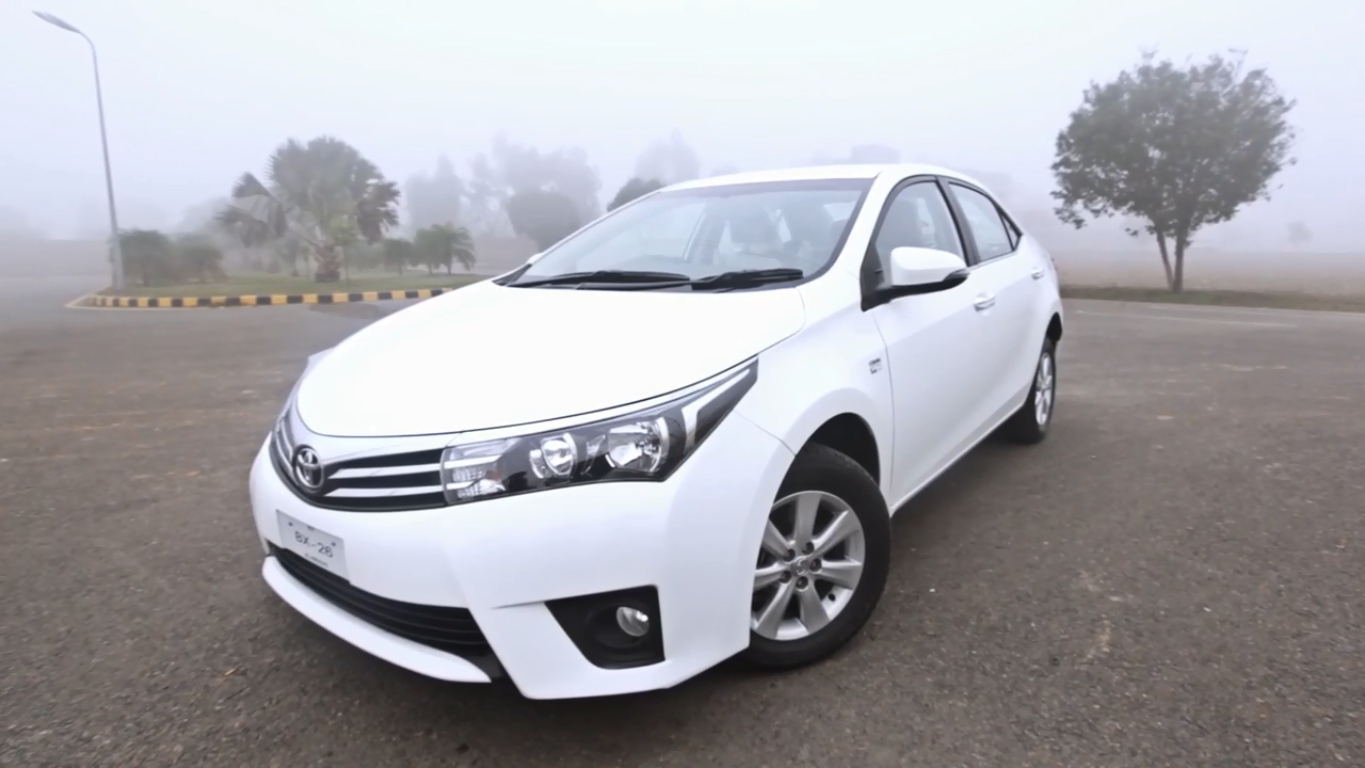 In India, if you go out to buy a car in under 5 lac budget (7.6 lac PKR), there are about 29 options available in combined 130 trim levels to choose from. In China, there are more than 55 vehicles for a buyer to choose from in similar amount of money. In this price range, however, the only option we have is Suzuki Mehran!
Also Read: Pak Suzuki…It Is Time To Bid Farewell To Mehran
These are the fruits of a competition driven market where the consumer gets to benefit from having to choose from an array of excellent products at affordable prices. Competition drives performance and encourages the adoption of innovation as companies evolve and new ideas flourish in the marketplace. The fair and open competition also means lower prices and greater choices for consumers and ensures progress of industry of a country.
Having completed about 25 years of local production, it's high time for our government to define the automobile policy which encourages competition and discourages monopoly. The government needs to make sure that the vehicles being assembled in Pakistan are up to the standard, strict check and balance is needed on price vs. features offered, vehicle safety should be prioritized and recalls should be implemented. People also need to know what to expect against the money they pay. Perhaps few years down the road we might be able to see our industry flourishing, let us hope for the best.