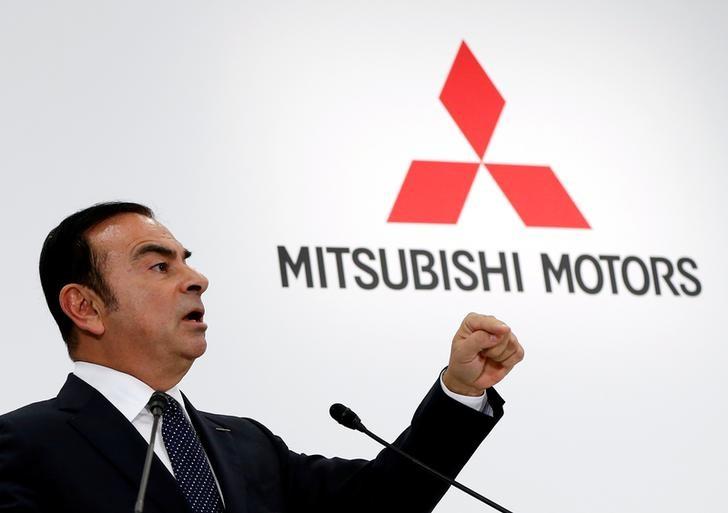 Carlos Ghosn backed by Renault, fired by Mitsubishi Motors
Carlos Ghosn has been fired as the Chairman of Mitsubishi Motors following his arrest in Japan a week ago, however, he is backed by the third member of the alliance, i.e. Renault.
Following Nissan, who earlier ousted the executive in misconduct allegations, Mitsubishi takes the next step against Ghosn, who is currently in the custody of the Tokyo Police for allegedly abusing the company's assets for personal use and understated his income with a million dollar difference. A meeting was held on Monday 26th November 2018 that comprised of seven of the eight members of the board of Mitsubishi that was created by Ghosn including Renault.
On the other hand, Renault, whose board promoted Thierry Bollore' to head the company, is described as a temporary appointment in the absence of Ghosn. Renault, unlike other members of the alliance, backed Ghosn and asked Nissan to share all the evidence against Ghosn to maintain the transparency in their decision. Ghosn is a highly influential figure in the automobile sector, who created the world's second largest car manufacturer by forming an alliance of Nissan, Mitsubishi, and Renault. Renault owns 43.4% of Nissan and Nissan, in return owns 15% of Renault in the current alliance.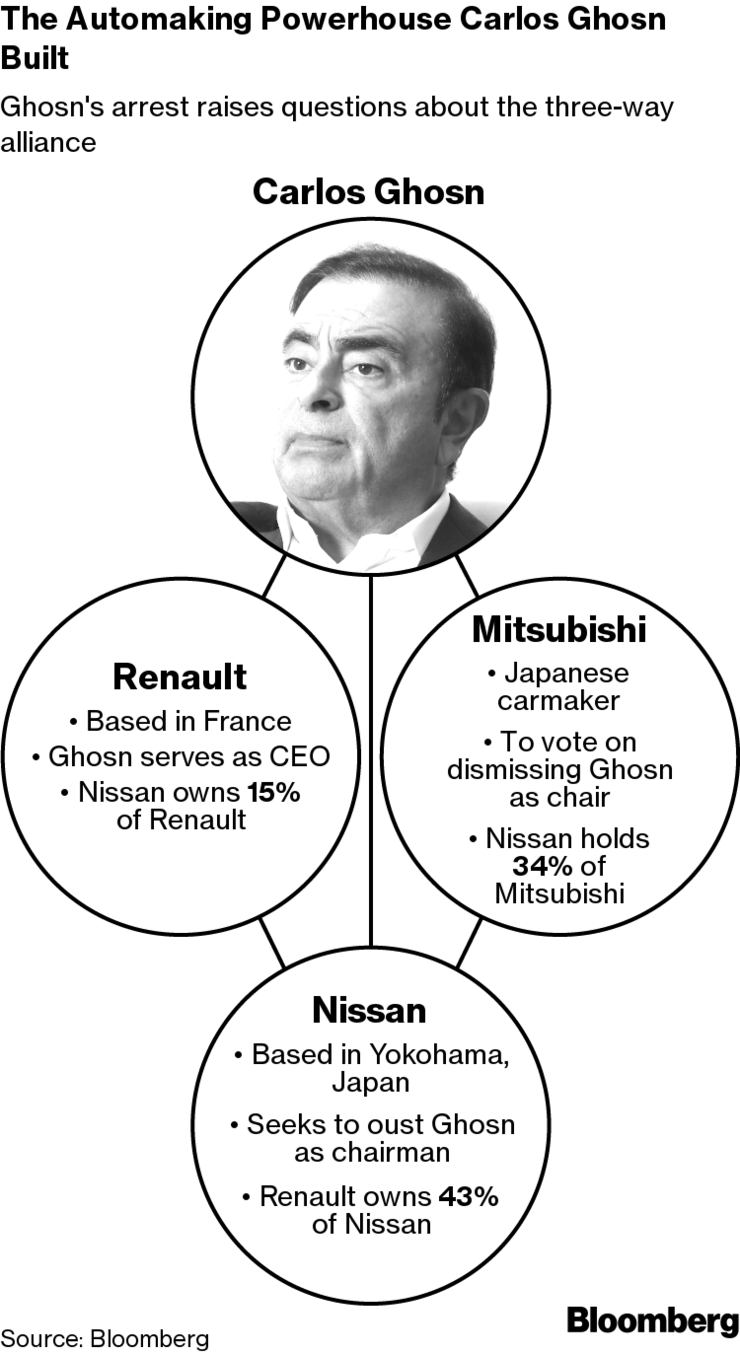 Mitsubishi, the junior partner in the alliance, sold 1 million vehicles last year as compared to Nissan and Renault who sold 5.8 million and 3.8 million units, respectively. Ghosn is also known as the life-saver of Nissan in bankruptcy in the 1990s when he formed its alliance with Renault. However, Mitsubishi said in a statement that Ghosn has lost the confidence of Nissan and has become difficult for him to fulfill his duties now. Osamu Masuko, the Chief Executive of Mitsubishi who will work as acting chair now, denied commenting on Ghosn's case as he is in a shocking state of mind. Many questions have been on the media regarding the future of alliance that remains unpredictable. However, Masuko said that the alliance is going to survive this scandal. He also insisted on new collaborations on modern driverless vehicles technology that will take the alliance to a whole new level.
The executives from all three members of the alliance are set to meet in Amsterdam later this week to discuss the future of alliance and fallout from Ghosn's arrest. A lot is expected from this meeting that will carry or tear apart the alliance's future.
For more updates on this story, stay tuned to PakWheels. Drop your thoughts in the comments space below.