The much-awaited made in Pakistan Suzuki Alto 660cc has been launched. A successor of Pak Suzuki's super popular and iconic 800cc hatchback Mehran – the company's top-selling vehicle for 30 years, Alto 660cc was initially unveiled at the Pakistan Auto Parts Show (PAPS) 2019 organized by PAAPAM.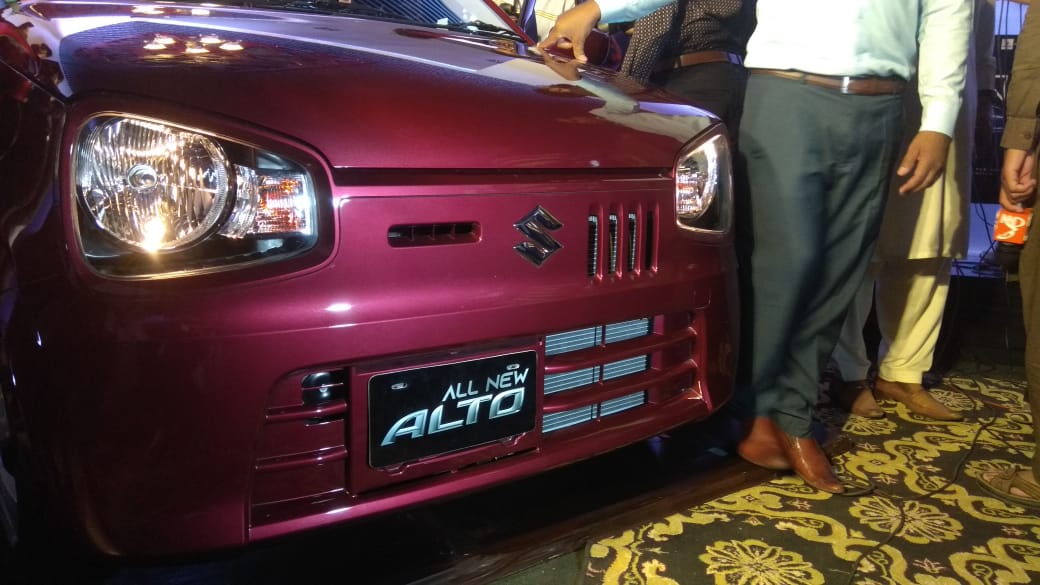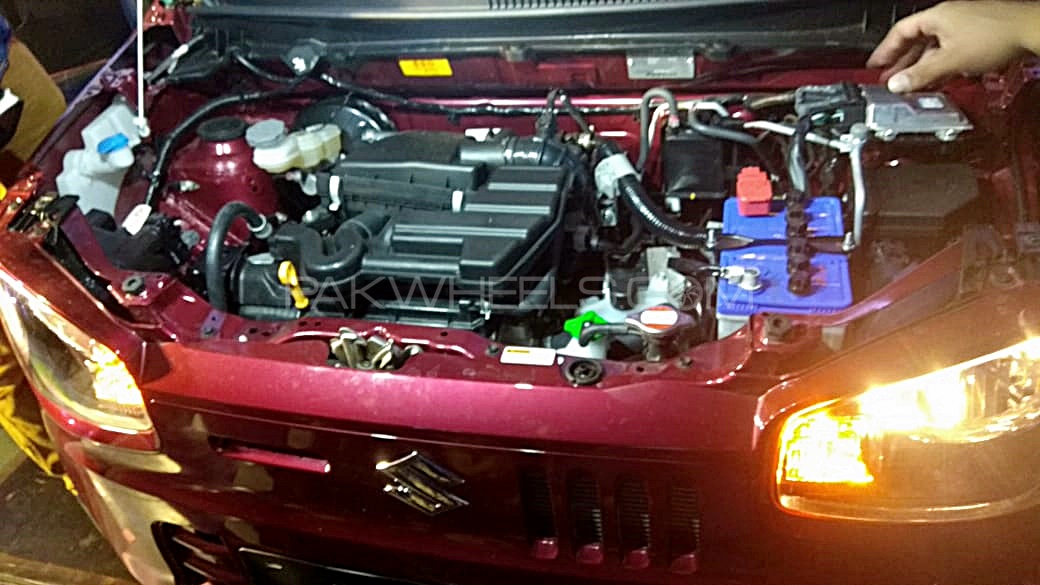 A Brief History
Suzuki Alto was first introduced in Japan in October 1979. The 8th generation of Suzuki Alto made its debut worldwide in 2014. The current model of Alto has therefore completed its 5 years successfully. While 8th generation Suzuki Alto 2019 has been launched in Pakistan, the 9th generation of the 660cc hatchback is likely to be launched during October 2019 in Japan marking the 40th anniversary of this particular model.
VARIANTS, SPECS, AND FEATURES
Japanese Alto has three variants: L, S, and X. It is equipped with a 658cc 3-cylinder VVT engine under the hood. It is powered by three types of transmissions; a 5-speed manual, 5-speed semi-automatic, and a CVT gearbox model. While the 660cc "Pakistani Alto" comes in both manual and automatic variants.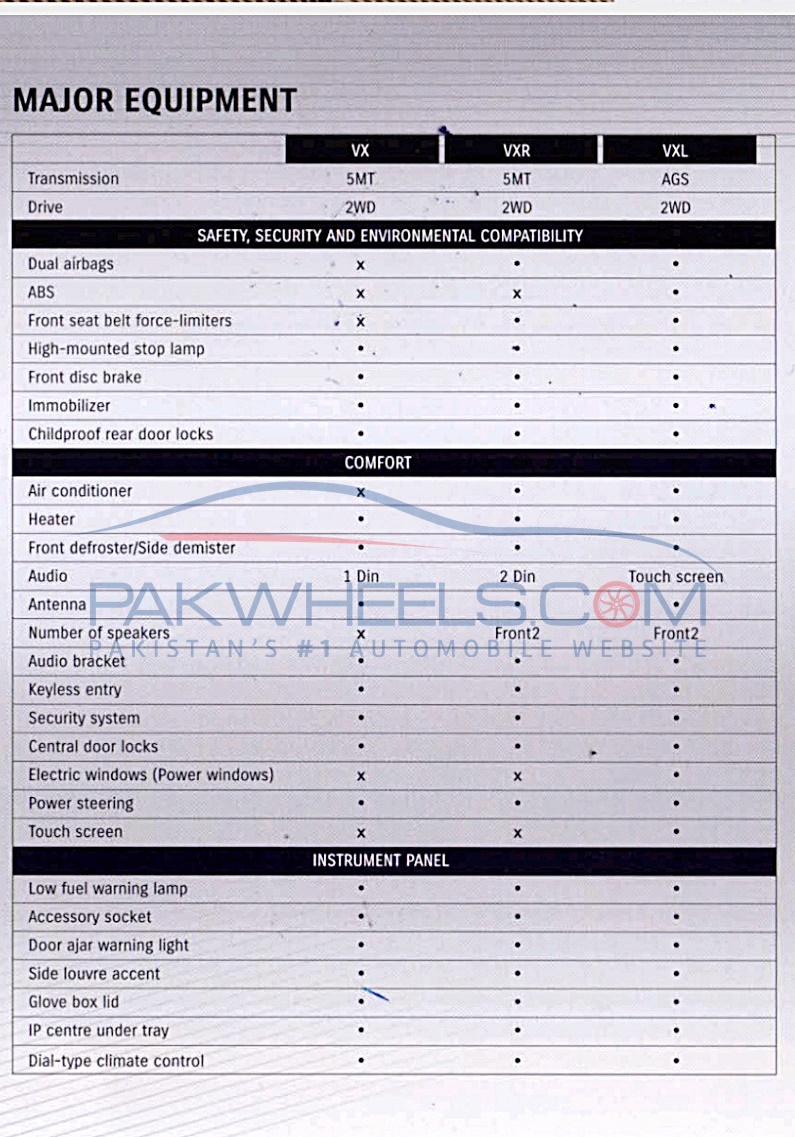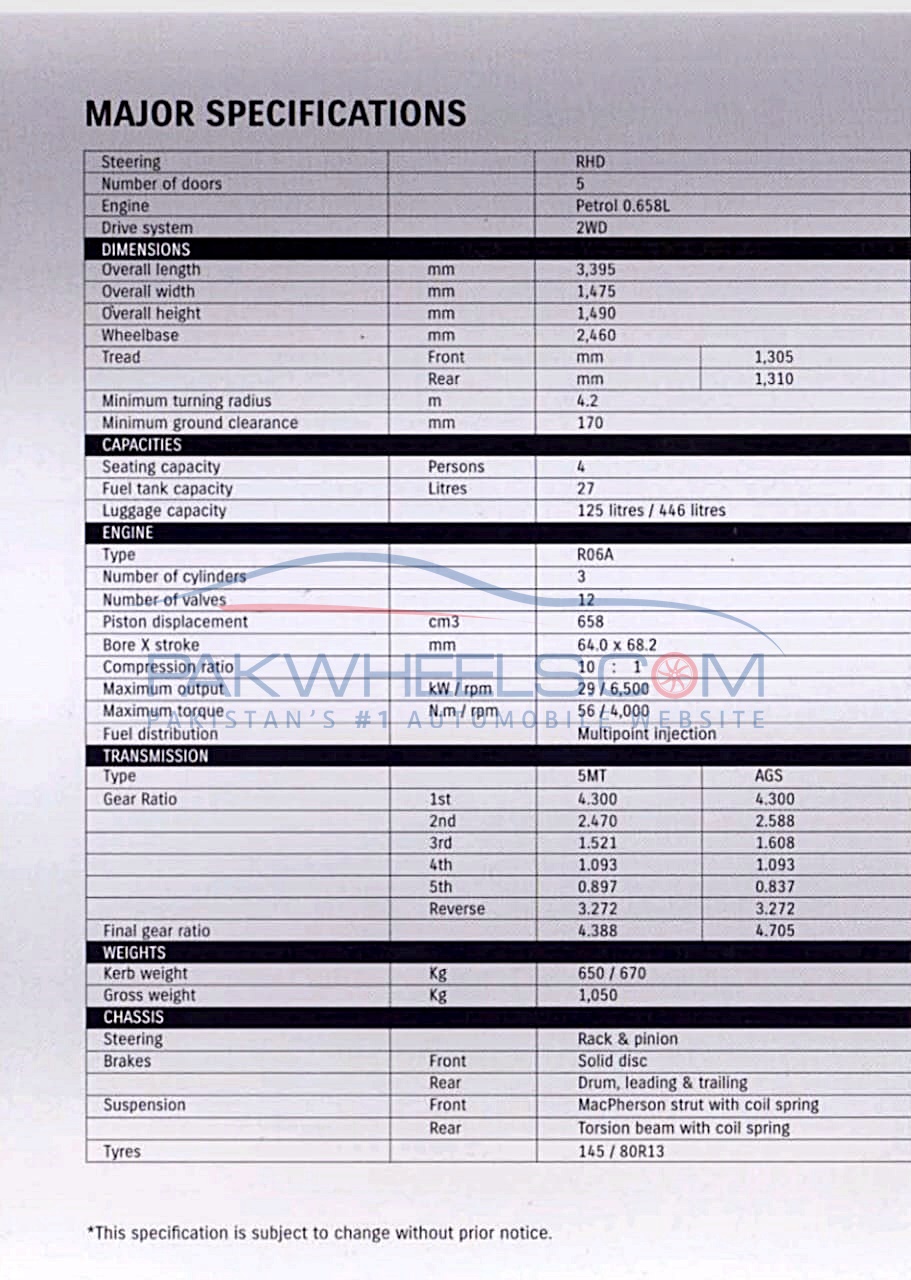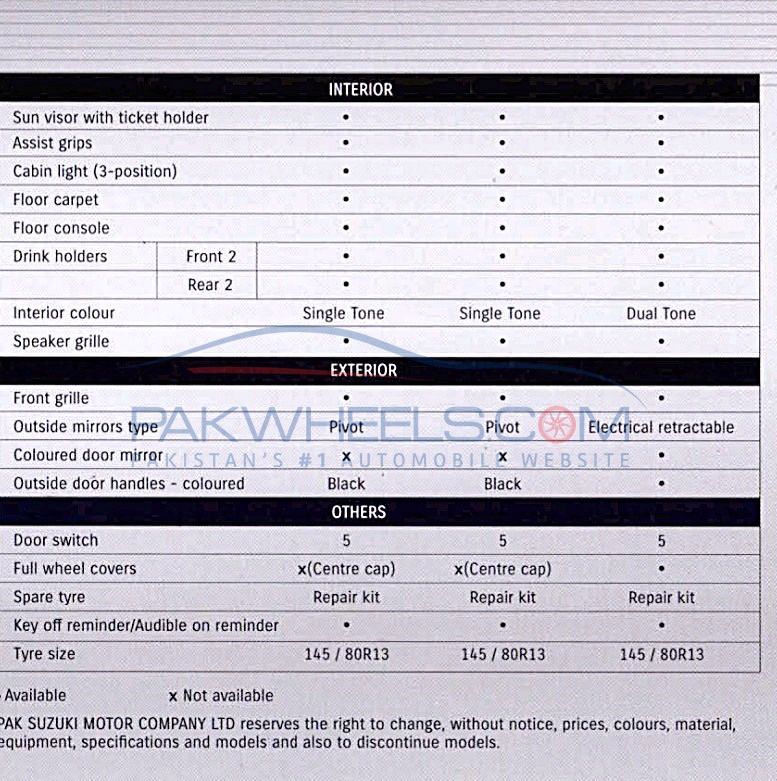 In the 660cc engine segment category, the Pakistani Alto will be competing with its Japanese counterpart and many other Japanese 660cc cars. Its three variants are:
Suzuki Alto VX (without AC)
Suzuki Alto VXR (with AC)
Suzuki Alto VXL AGS (with auto gear shift)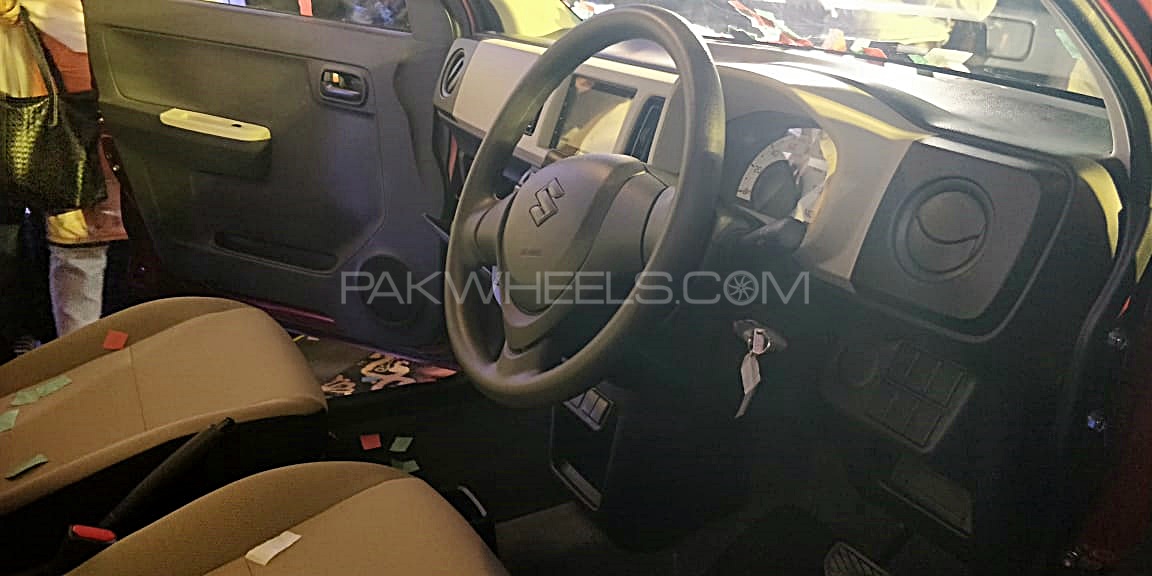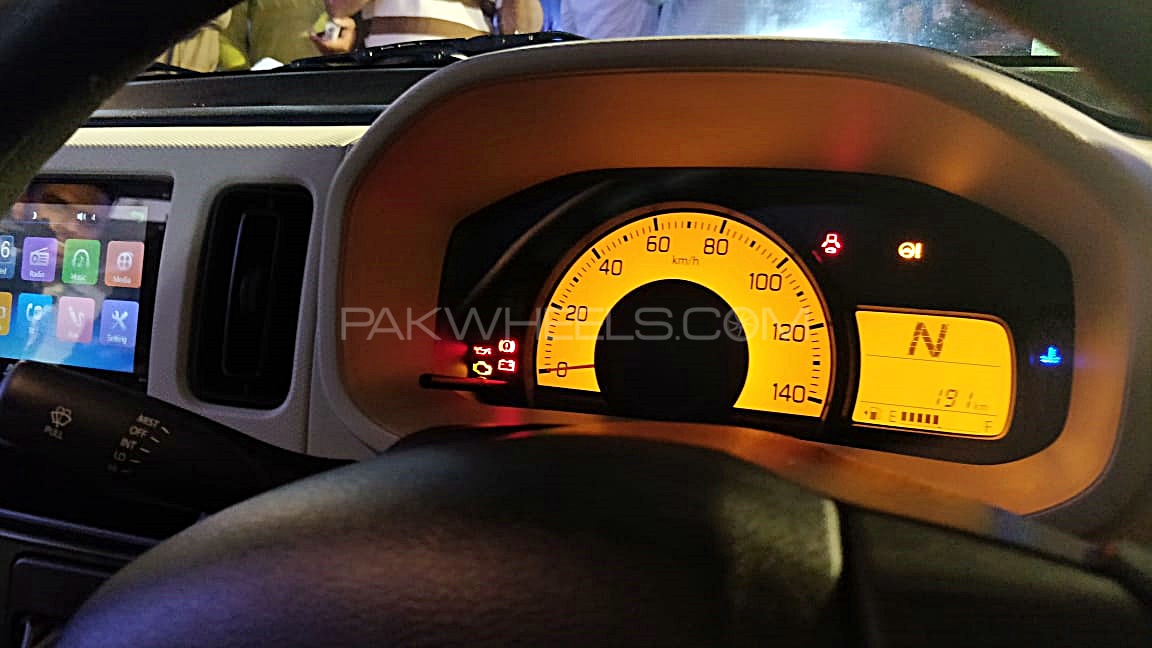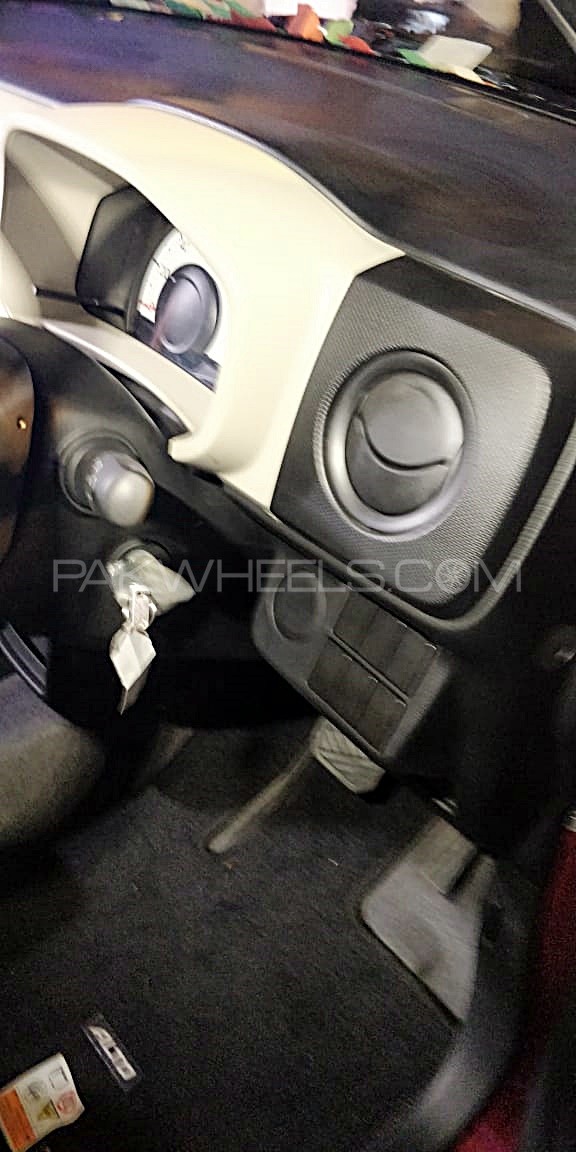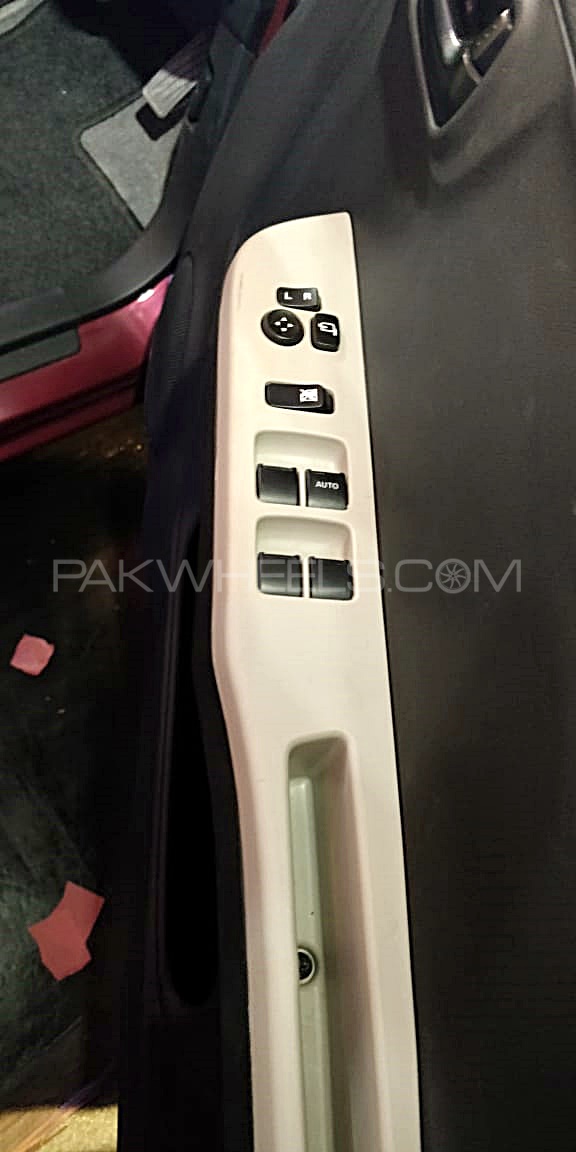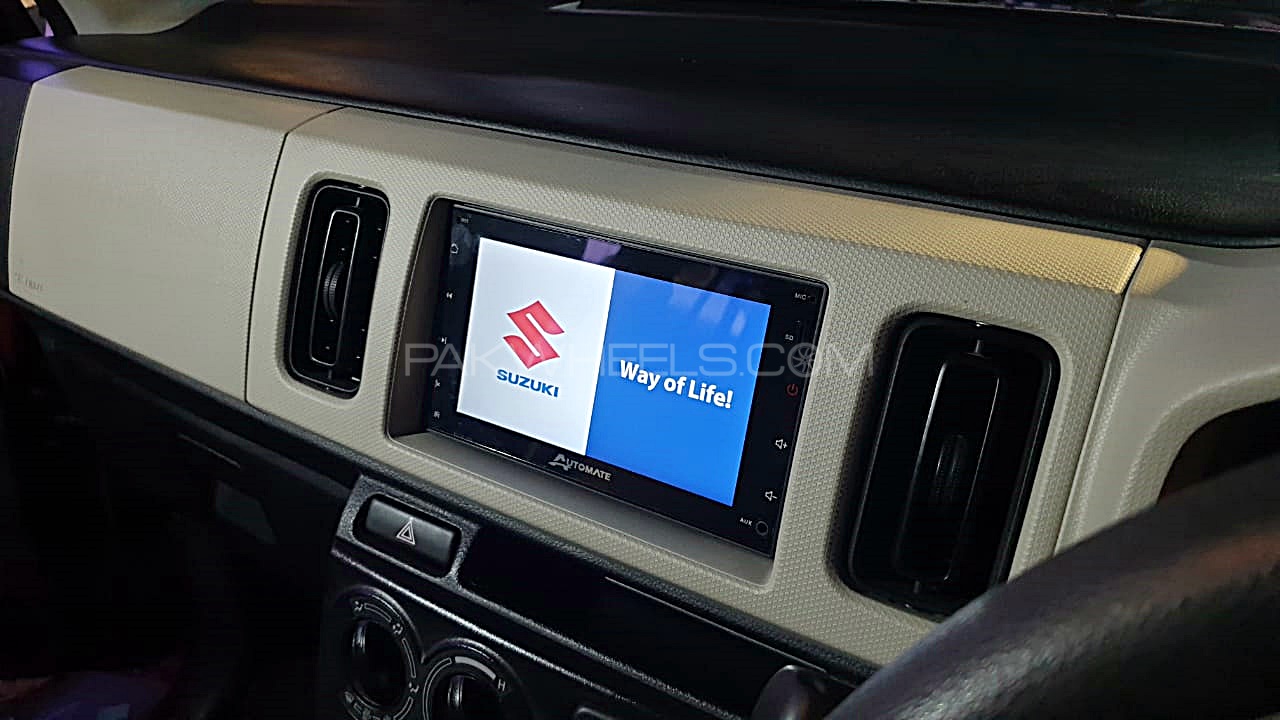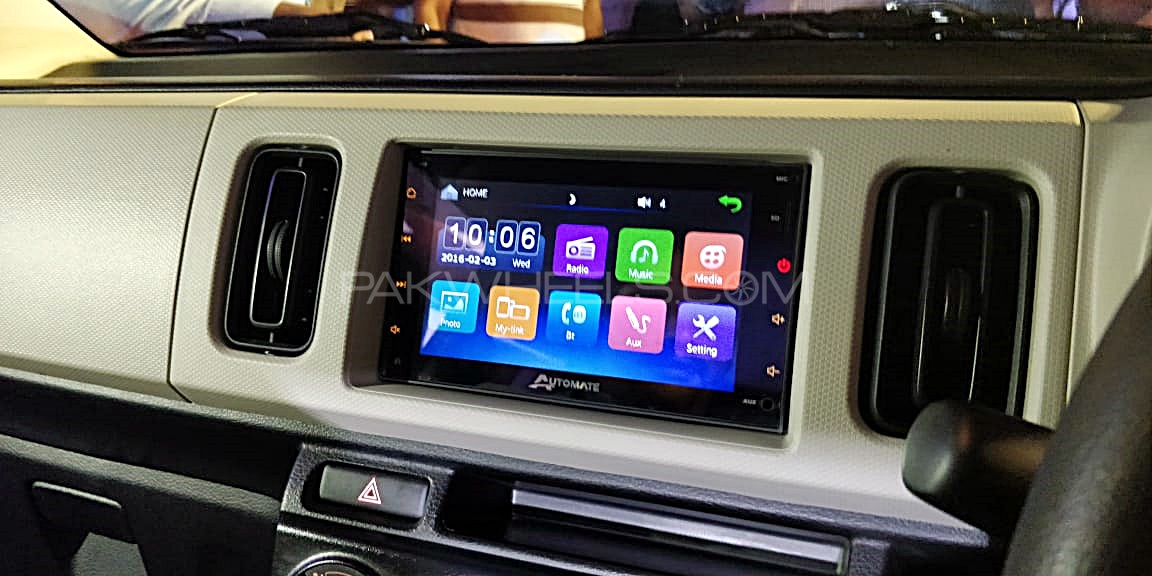 The Pakistani Alto's high-end variant, VXL AGS, has power windows, keyless entry feature, immobilizer, retractable mirrors, ABS, etc. At first glance, one may feel the quality of doors and seats like that of Suzuki Wagon R and Cultus. There are two SRS airbags as well in the VXL AGS model.
PakWheels initially reviewed the VXL model of Alto 2019 under display at PAPS 2019 and reported that it has auto gear shift (AGS) and anti-lock braking system (ABS). This technology is already present in the high-end model of the Suzuki Cultus.
The Japanese version of Alto comes with top-of-the-line features like airbags, heated-seats, infotainment systems, upgraded upholstery, and cruise control, etc. Its prominent safety features are parking assistance, and collision warning, etc.
Pakistani and Japanese Alto: Similarities
Both the Pakistani and Japanese high-end variants of Alto have auto gear shift (AGS), anti-lock braking system (ABS), power doors and windows, crystal headlamps, privacy glass (rear and back) and retractable mirrors.
Pakistani and Japanese Alto: Differences
Features like alloy rims, turbo technology, digital climate control, heated seats, rear wiper, and others are missing in the Pakistani VXL variant. The Japanese X variant of Alto has metallic as well as grey two-tone back door options. It also has an ease of optimizing driving position owing to the tilt steering (in X variant) and driver seat lifter (in S and X variants), along with ENE-CHARGE, new Engine Auto Stop-Start System, and ECO-COOL.
The Japanese Alto is regarded as one of the most fuel-efficient cars. It will be interesting to see if the Pakistani version is as good and we'll only be sure about its fuel economy after it's on the roads.
PRICE COMPARISON
The 2015/16 high-end variant of the Japanese Alto will cost you more than 13 lac rupees. The all-new made in Pakistan Alto 660cc VXL variant is priced at 1,295,000 and comes with a warranty, which the Japanese Alto doesn't have.
The booking of Pakistani Alto 660cc is ongoing. You can book yours with PKR 5 lac. The Pakistani Alto is also being advertised to come with a 3-year or 60,000 km warranty.
There is NO Final Verdict Yet
It is still too soon to give a final verdict on this comparison since the Pakistani Alto is not on the roads and hence not tried and tested. So, stay with PakWheels.com for the complete expert review of Suzuki Alto 2019 when it is made available.
Take Away Points:
The all-new made in Pakistan Suzuki Alto 660cc doesn't come with heated seats, cruise control, parking assistance, and collision warning, etc. However, it is still a worthy competitor of its Japanese counterpart since:
It is a brand new model, while the Japanese Alto is imported hence old and used
The Japanese Alto doesn't come with a warranty
Pak Suzuki Alto comes with 3 years or 60,000-Km warranty
Pak Suzuki has promised ready availability of its spare parts