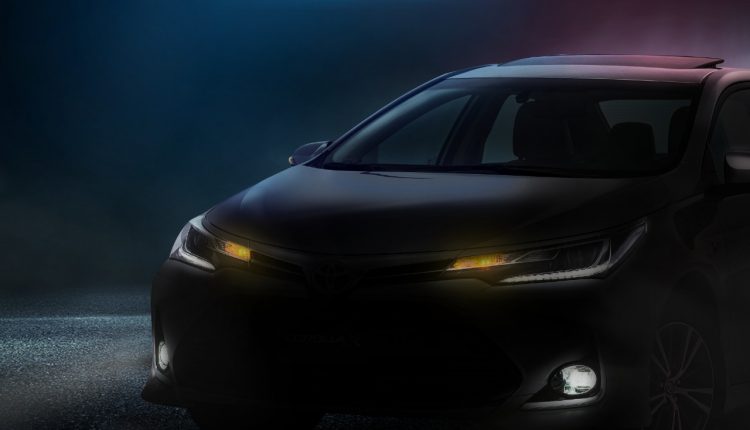 Corolla Prices to Increase in Jan 2021 after Minor Model Changes
Toyota Corolla prices are likely to increase from January 2021. Toyota Indus Motors (IMC) will increase the rate of its sedans due to the launch of a new car with minor model changes. In an interview with PakWheels, IMC CEO Ali Jamali said when you introduce even minor changes in a vehicle, you have to increase the price.
"We have to make new moulds worth billion of rupees, and after any new change, the older mould becomes a scrap for us," he explained, adding that this is why prices of the new car will be high.  
Expected Facelift by Corolla: 
The IMC head told PakWheels that the company will introduce minor changes in 1.6L and 1.8L Altis Grande next year. The new car, named Corolla X Package, will have some add-ons, and it will come with minor model changes.
The company will expectedly offer the new car with All-Black Interior, passenger seat belt sensor, parking sensor and new body kit for the car. 
Furthermore, the sources have said the price of the new car will increase by Rs50,000. However, we couldn't confirm how much cost will increase.
Jamali further said that this is the reason, the booking of Corolla 1.6L and 1.8L are closed currently. "The issue will resolve once refreshed model will reach the market," he said. He further said that customers have to wait a little bit more.
Corolla Prices and Corolla Cross: 
Earlier, our sources confirmed that the price of this new arrival will be Rs8.5 million (PKR 85-lacs).
As per our sources, Toyota Indus Motors (IMC) will import CBU units of Cross in the country. However, these CBUs will be in a minimal number. The company is importing this car in limited numbers because it is a very sought-after vehicle across the world, our sources added. There are no immediate reports that IMC is planning to manufacture this vehicle in Pakistan. 
Furthermore, we have come to know that the car will be available in Pakistan in December 2020.