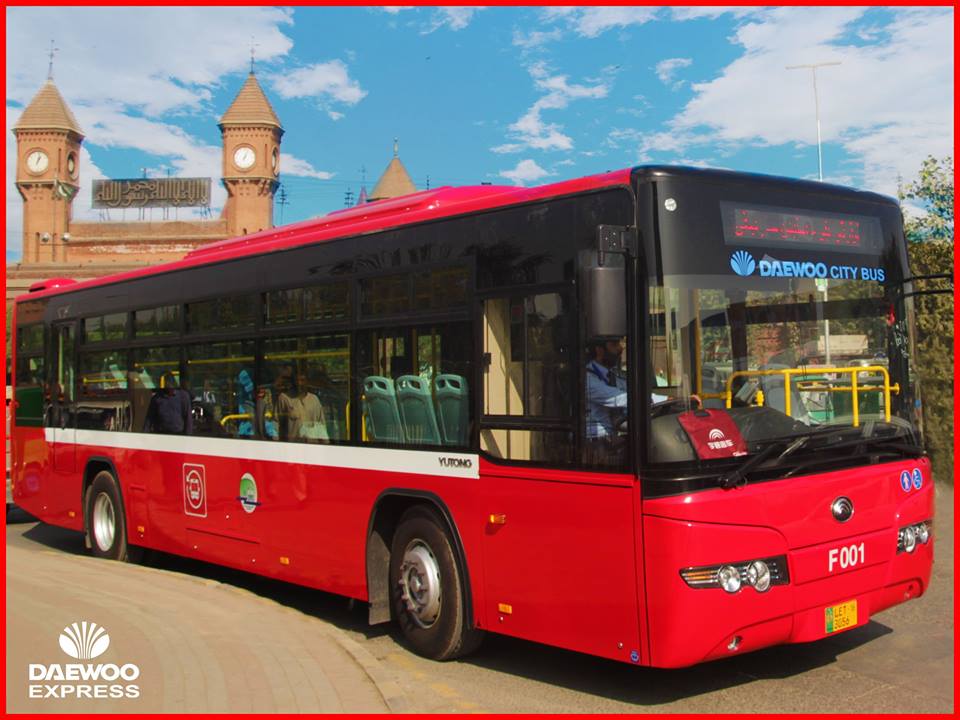 Daewoo Pakistan Express Bus Service Ltd shall be operating the Lahore Feeder Bus Service. Chief Minister Muhammad Shahbaz Sharif, formally inaugurated this service on DATE. As reported earlier this project is aimed to systematically integrate the transport system in Lahore. The Lahore Feeder Bus Service will facilitate its commuters with 200 state-of-the-art and fully automated buses.
The Korean company, Daewoo Pakistan Express Bus Service, which has been operating inter-city buses nationwide and Lahore City buses for the last 19 years, won this contract through competitive bidding process. As mentioned earlier, this bus service comprises on a fleet of 200 air-conditioned, fully automated buses, which will operate on 14 main routes covering all the main arteries of Lahore to link-up with the Lahore Metro Bus Service. It is being estimated that more than 200,000 commuters will be able to benefit from this service daily. The buses feature Euro-3 environment-friendly engines, door sensors for safety, E-ticketing system, GPS, wireless communication system, surveillance cameras, CAN system, special seating for disabled & senior citizens, fold-able ramp, automated in-bus announcement system. The bus service shall have operational monitoring with remote online access through surveillance cameras installed at bus stops and main junctions in Lahore.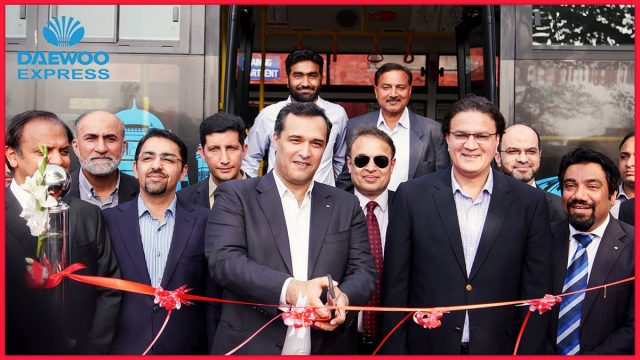 To mark off another successful venture in Pakistan, Daewoo Pakistan Express organized a simple ribbon-cutting ceremony at City Bus Depot, Railway Station, Lahore. Speaking at the inauguration, Chief Minister Punjab said that the Lahore Feeder Bus Service is a quantum jump achieved by the Punjab Mass Transit Authority, Government of Punjab, and is a gift by the government to the under-privileged people of Lahore on the historic occasion of 23rd March.