Dr Zac's Theory of Resale Economic Relativity – A Comparison
Time and again, many discussions about which cars to own in Pakistan come to a deadlock at one statement by certain people " RESALE " … a term which refers to the ability of a product to hold up to its original maximum price at the time of selling in used condition. Resale school of thought argues one must stay away from JDM's as they depreciate almost twice than PKDM's at the time of selling. However, I for one believe that the equation is not as simple as this; you just cannot judge the outcome of VALUE LOSS purely on this single factor. Yes, without doubt, money is hard earned for salaried class like us and to perhaps majority and no one would want to bear unreasonable monetary losses over their vehicle, yet one would want ultimate satisfaction and maximum value for the money he/she spends of this hard earned income.
Now, let's analyze certain other factors which one looks for when going for a vehicle. To some, these factors matter more than others, yet no one can deny their presence and importance. I would list these factors as follows;
Manufacturing Quality
Technology/Features
Fuel savings
Value for money
I sold my so called RESALE MARKET car (Civic 9th gen PKDM), and switched to JDM Hybrid (Vezel 2014 Hybrid) with all my savings so needless to say that VALUE LOSS does matter to me.. But as I said earlier, according to me and in my humble opinion, resale alone cannot be an accurate predictor of a car's true value. So I analyzed everything in detail and listed the factors and came out with an equation which I've named Theory of Resale Economic Relativity. Here are the factors followed by equation:
Each Factor is marked from 0-5 …
Equation     V = R + F
Value (of vehicle) = Resale + Related factors
Grading of factors based on these:
Resale (5 minimum monetary depreciation, 4 solid market car, 3 reasonable resale, 2 Will incur significant loss, 1 Huge resale loss, 0 almost impossible to sell)
Availability of Parts (5 available everywhere in various qualities, 4 very good availability, 3 availability in larger cities, 2 have to search real hard, 1 might have to import, 0 even difficult to find globally)
Manufacturing Quality (5 Excellent top notch world class, 4 Only the best in the world beats it, 3 good quality but can be improved, 2 below average, 1 poor, 0 pathetic)
Features/Technology (5 Latest tech and most advanced features on planet earth, 4 top tier stuff, 3 relatively latest, 2 could be updated, 1 boring and old, 0 stone age)
Fuel Benefits (5 Maximum possible fuel savings at the moment, 4 excellent fuel economy, 3 decent economy, 2 heavy on fuel, 1 drinking fuel, 0 needs a petrol pump to run it)
Value for money (5 excellent, 4 great, 3 divided opinion, 2 bad, 1 poor, 0 never go for it)
I put Civic 9th gen PKDM and Vezel Hybrid 2014 through it and results were very interesting

---
Resale 4
Availability of parts 5
Manufacturing quality 3
Features/Technology 3
Fuel benefits 2
Value for Money 3
Total score 20
---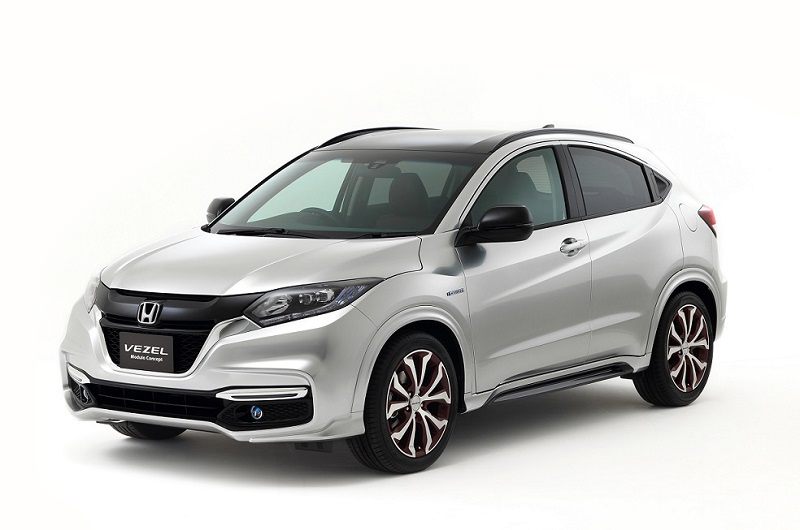 Vezel 2014 Hybrid
Resale 3
Availability of parts 1
Manufacturing quality 4
Features/Technology 4
Fuel Benefits 5
Value for money 4
Total score 21
Of course it's just something I've come up with personally and not based on any scientific formula but based on major factors in our market, yet at the same time I think they have a global appeal as well and one might be able to use this equation universally… Some of you might like it; others might disapprove but I'll be using this equation for my future buys as well.