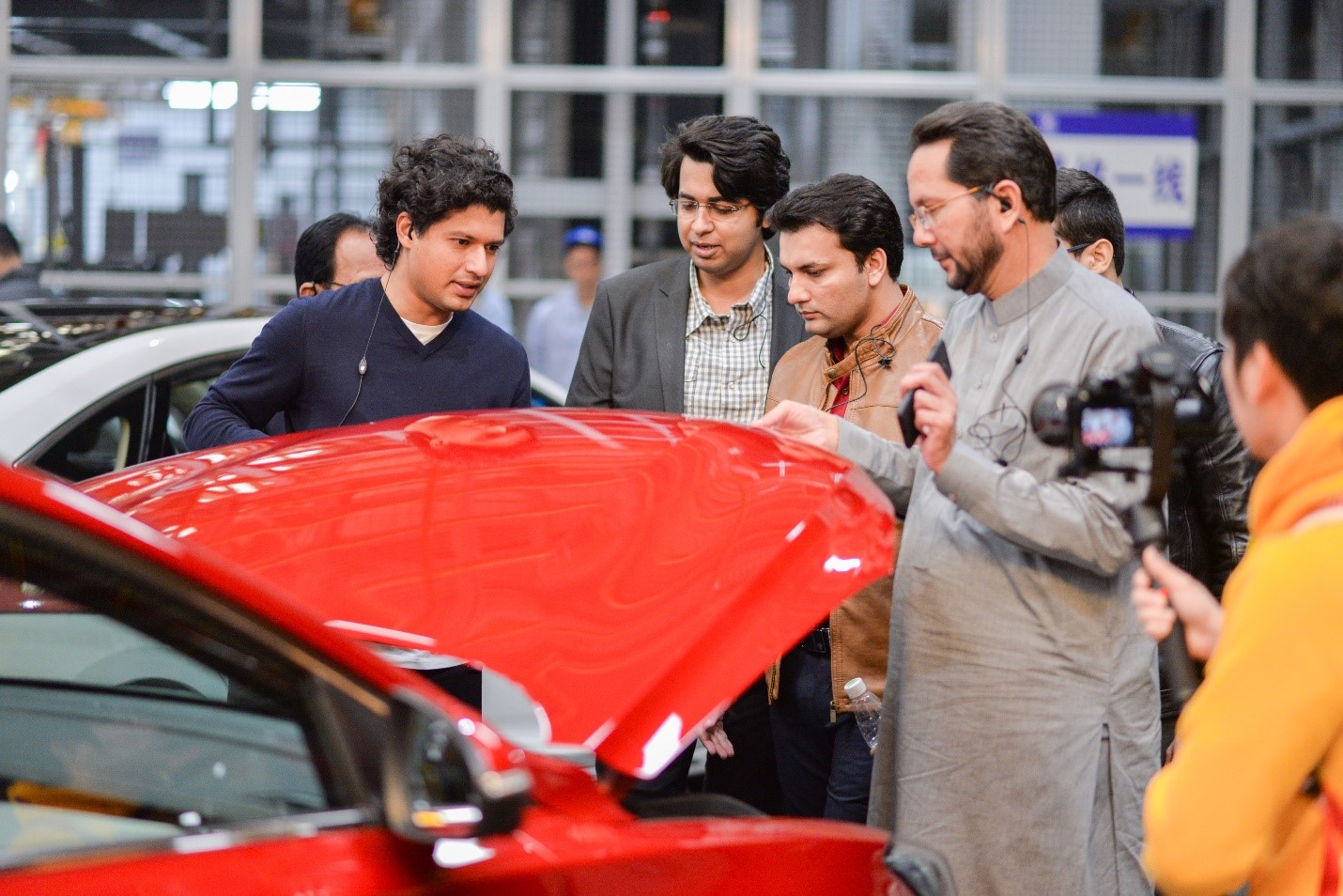 The Event Coverage of Changan's Assembly Plant in Chongqing, China
Cars have proven to be one of the biggest inventions of the 20th century, considering the magnitude of impact on our daily lives. Automobile manufacturing, while depending on research and automation to further innovate and improve, also lays substantial emphasis on the capability and quality of the assembly system. As most of us know, Pakistan lacks severely in Auto-Mobile research and almost all major cars including Honda's, Toyota's and Suzuki's are only assembled in Pakistan, thus for the Pakistani Market, a good litmus remains the capability of one company in assembling Quality products.
Changan's Assembly Plant located remotely in the outskirts of Chongqing, provided to be a refreshing take on how quality products and proper systems are implemented. The Yuzui factory; is house to the manufacturing and assembly plants. Given, that the efforts and investment being put into Research and Development by Chinese companies, is a story in its own, the Yuzui factory showed strong capability and infrastructure in materializing what is conceived in the R&D phase.
Our visit to the said installation proved to be very beneficial, as the top models, of which some have been introduced and the others that will be released in Pakistan, are being assembled in the same plants. Take my word for it people; the installation is definitely world-class, far better than any of the current giants in the automobile industry. On the top of my list to see was the model CX70T that has already been revealed in Pakistan; a car which has also been discussed in detail in our blogs. CX70T is a turbocharged crossover SUV, we believe is on the cards for a near-future release in Pakistan. A800, is the second model that has also been tipped to enter the Pakistan market, a 7 seater MPV which is also being assembled at the said Yuzui plant.
CX70T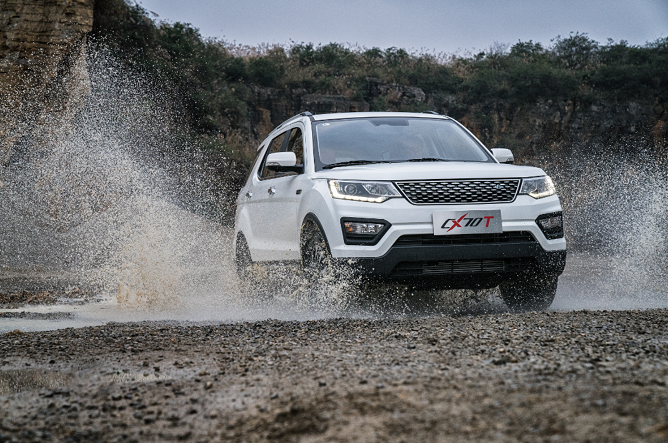 A800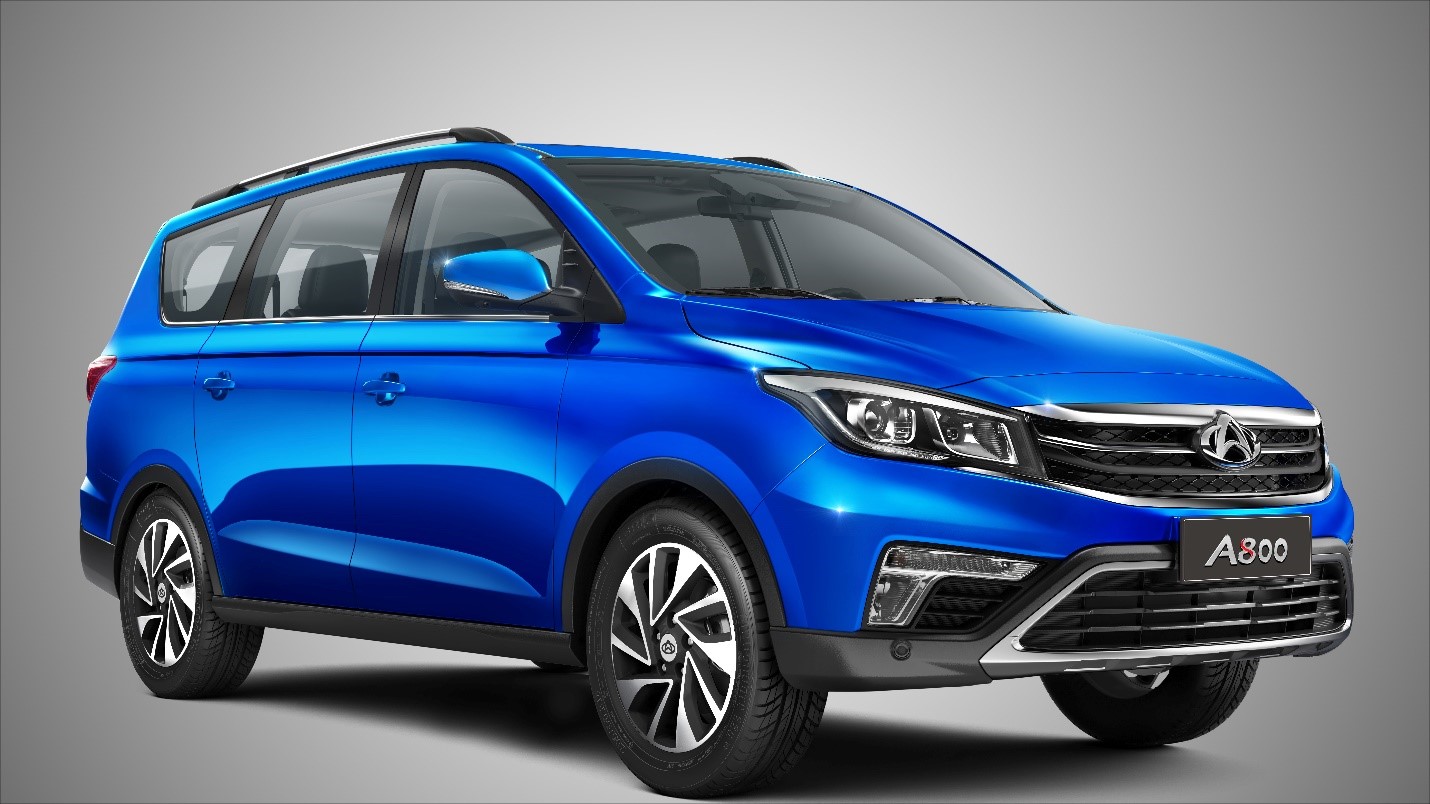 Since Changan is one of the biggest automobiles manufactures in China; other models being assembled at the plant include but are not limited to, the Changan A800; a 7 seater MPV that is expected to be in direct competition to Toyota Rush and Honda BR-V, the Changan A600 and COS1.  Other models include cars for the Chinese market.
COS 1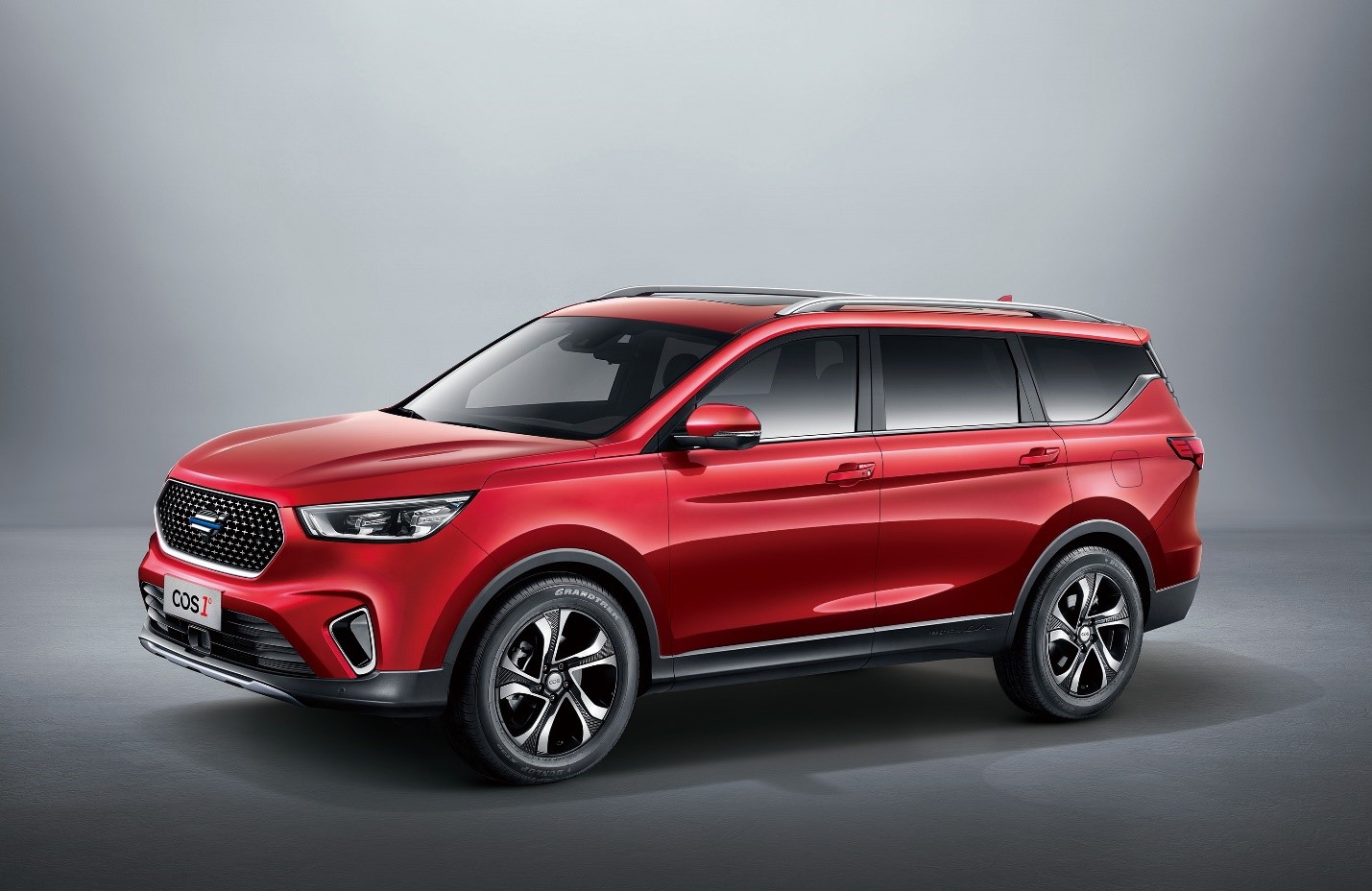 Briefed by Yuzui officials, the plant has a capacity of producing around 300,000 units of vehicles annually, and spans an area of 333.350 square meters.
Pertaining to current industry trends, the plant boasts an overall process automation of 70%. This includes the supply and subsequent welding of the parts. Welding alone has an automation factor of 80%. It takes 48 man-hours for a car to be completed, The plant follows an assembly line system, where the car stops for 70 seconds at each station before moving on to the next, with each station being there for a specific job. Around 3000 employees work on the plant.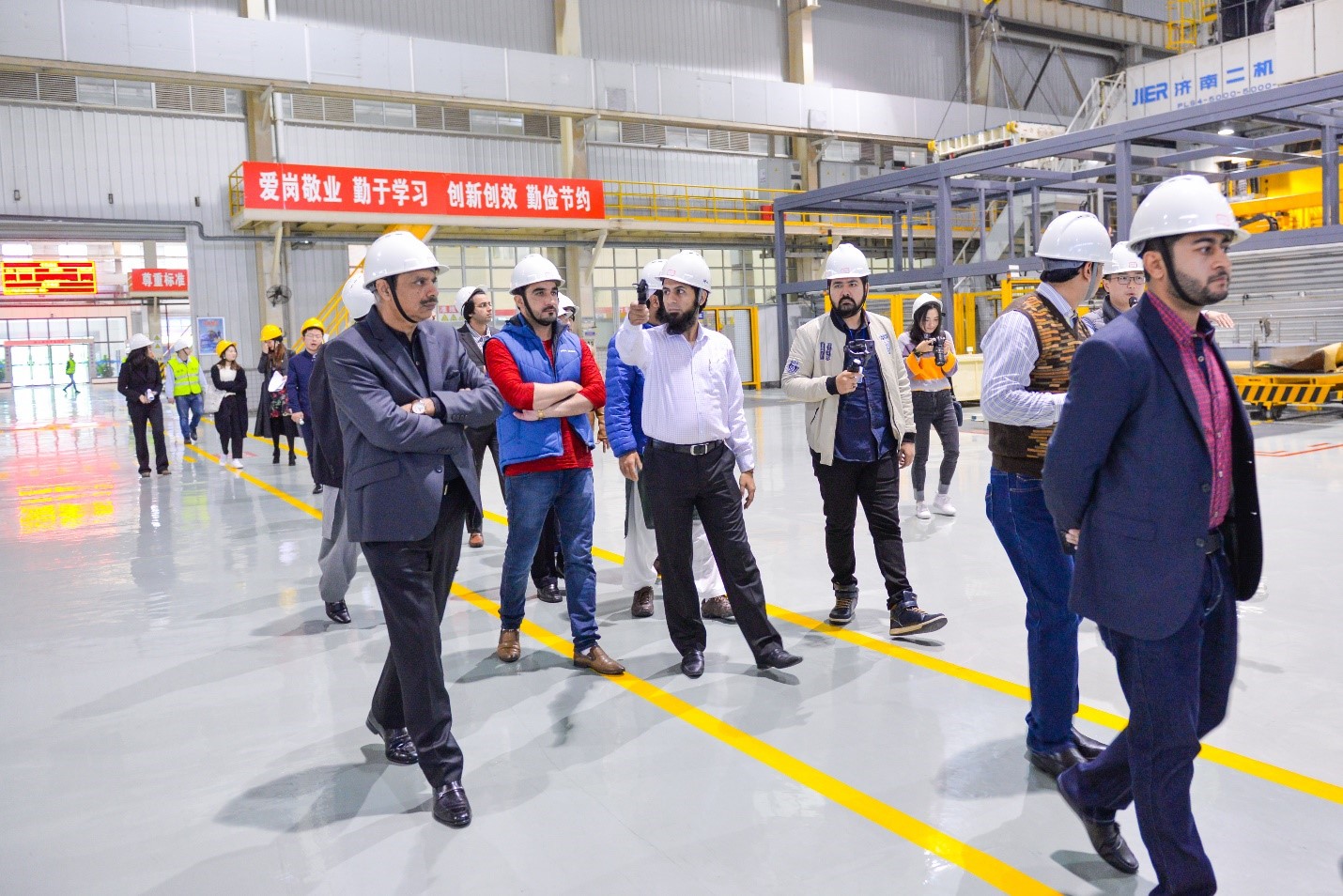 The fact that Changan has established and successfully sustained its position as an industry leader in automobile manufacturing can be directly related to the strict adherence to high levels of quality and standards. Quality standards define modern-day business, us Pakistanis are still to reach the level of being satisfied as customers, and I believe it would be a refreshing experience to have an automobile manufacturer that adheres to international quality standards.
During my meeting with the Deputy Director Quality Control for Changan Motors, MS Mao, I was briefed on all the standards that Changan has proudly implemented.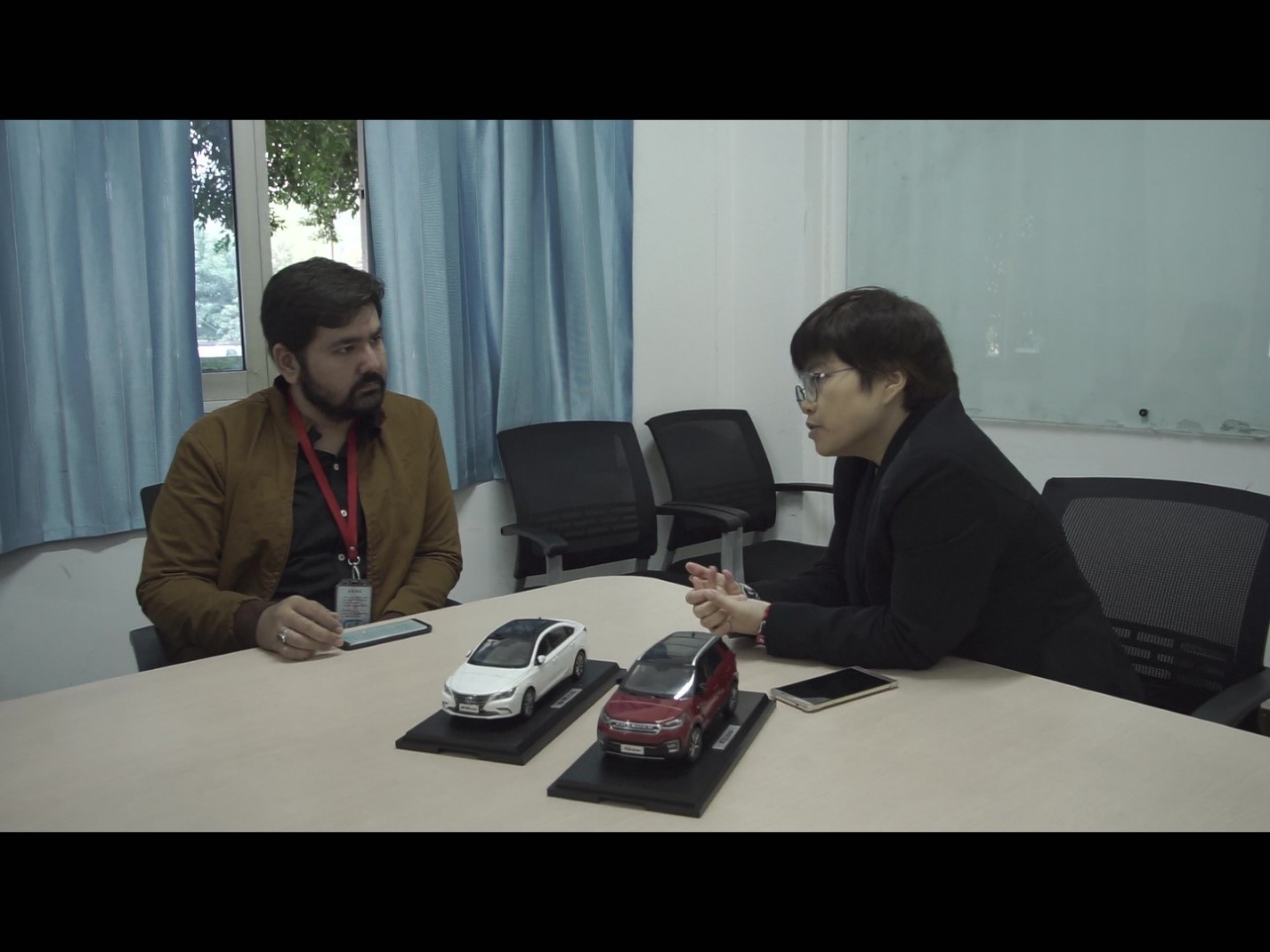 Changan Automobile follows IATF-16949 and has established an end-to-end quality management system covering the whole process of R&D, production, supply chain, and marketing services. IATF stands for International Automotive Task Force – an ad hoc group of automotive manufacturers and their respective trade associations formed to provide improved quality products to automotive customers worldwide whereas IATF-16949 is one of the automotive industry's most widely used international standards for quality management. IATF includes companies like Daimler AG, BMW, General Motors, PSA Group, Ford Motor Company and many more. Witnessing all of this, it has become clearly evident that Changan Automobile also follows the same industry-wide standards other international automakers follow.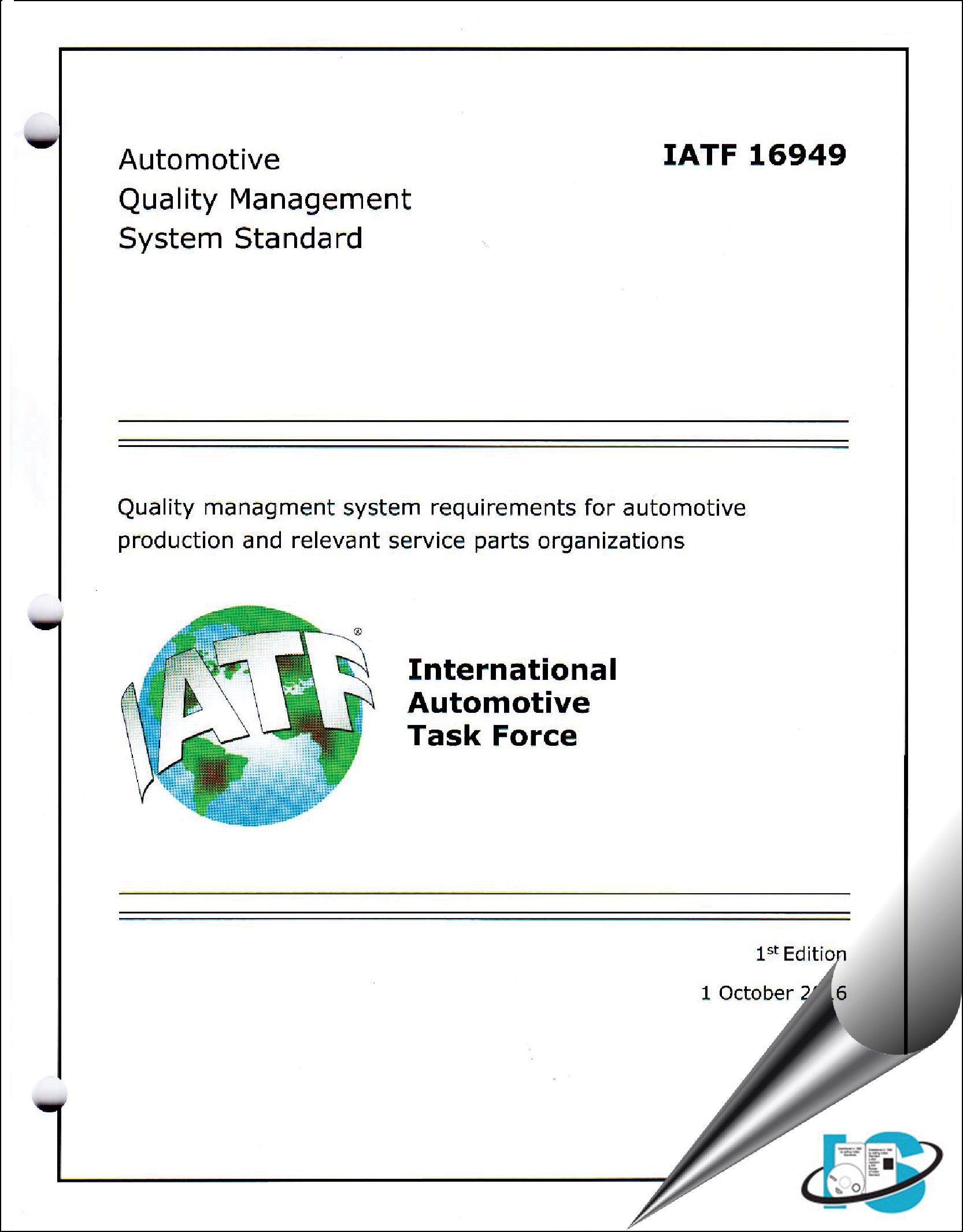 To that cynical guy vary of how Chinese products maintain an "oonchi dukaan pheeka pakwaan", my next question to the Deputy Director was the same – Agreed, you have names of standards to put forward, but how do you maintain these standards, how can one believe a Chinese product to be above the stereotype of being just a good cosmetic copy?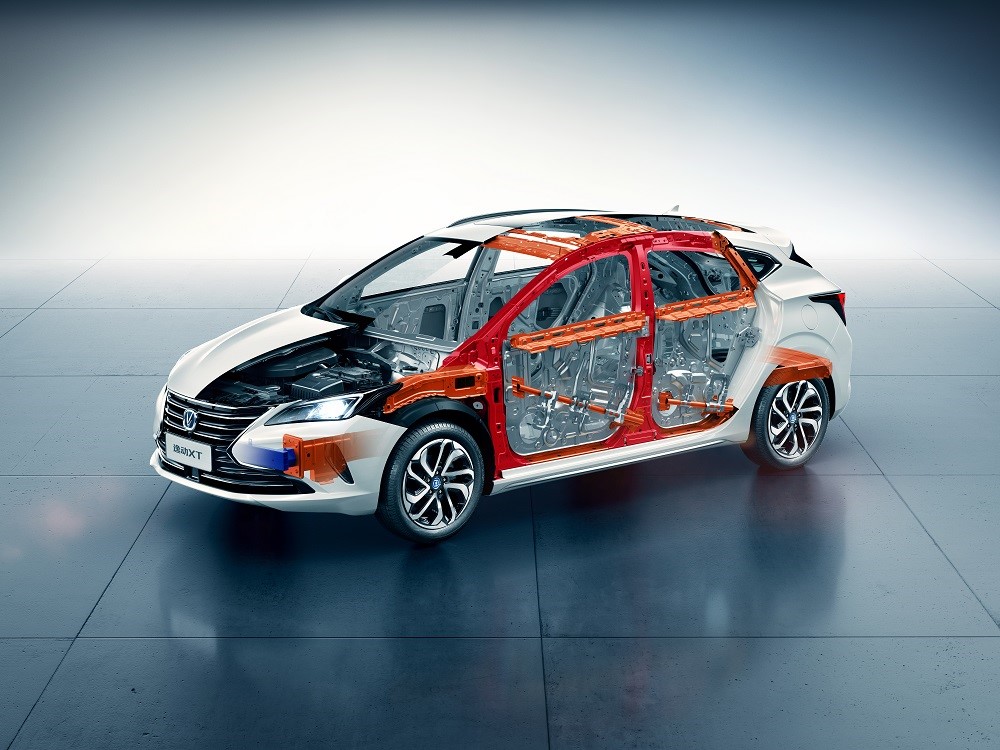 With a serene smile on her face, Ms. Mao began to explain how they achieve that, the belief in her eyes about being above that stereotype, did, indeed give me hope. Ms. Mao stated that,
Changan divides the quality management system into two layers: Group Control Management and Base Control Management. The Group Control Management layer is responsible for quality business planning, quality standards construction, core process construction, quality system operation evaluation, standardized quality language, and promotion of best practices. And the second layer, the Base Control Management, is responsible for adapting the quality process to ensure the effective operation and implementation of the quality system and summarizing the best practices. Through standard processes and specifications, the working mechanism ensures that the core business operates in accordance with established processes and specifications.
Ms. Mao assured us that Changan Automobile is already on top of it and has a plan to check whether quality standards are being met or not. She mentioned that Changan uses QOS (Quality Operation System) as the carrier to determine the key elements of the system process, and use the key elements as the smallest unit of quality control. QOS is the result when these key elements are brought together and effectively landed.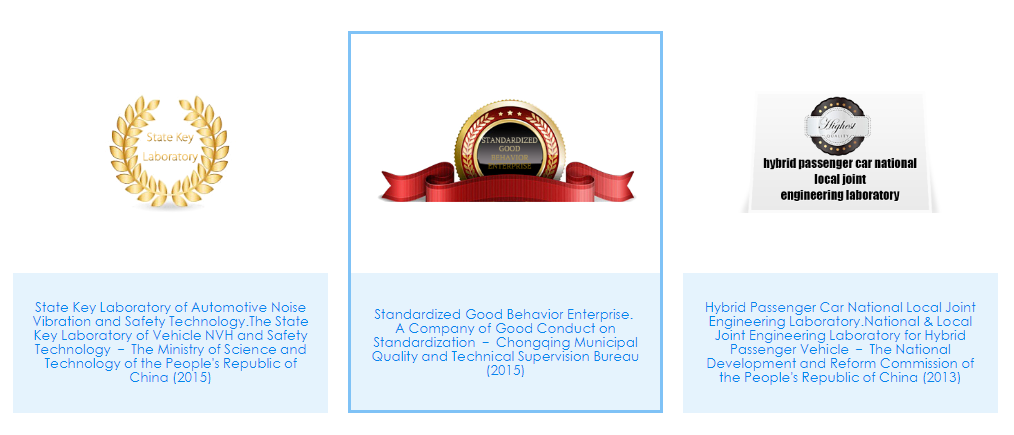 We've now established that Changan, on its own, seems to be of World Class standards and quality measures, but, will it still manage to remain that way once it partners with a Pakistani company? To this, Ms. Mao answered that to facilitate the carry forward of the same quality control and maintaining standards, a Quality head of Changan will be appointed to the Master motors assembly plant.
Following my questions, as a layman car enthusiast, my concern about Changan was now only left to the overall safety and reliability of the car. Unsurprisingly, Changan has maintained superior standards in that category as well, from providing top of the line safety features in its cars', Changan also performs extensive crash testing of its models.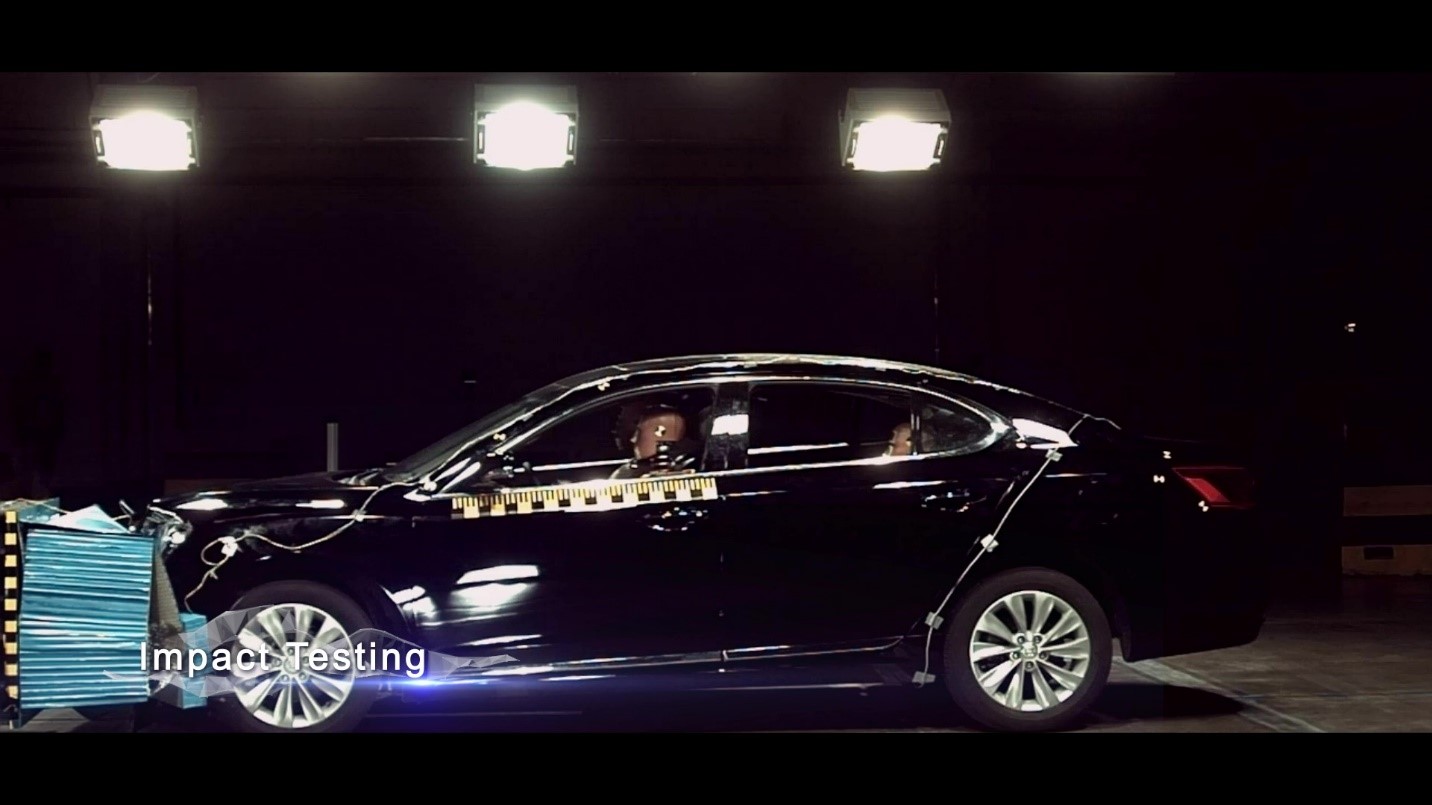 My meeting with Mr. Khui, Director of the Crash Test Department at Changan Automobile China, predominantly revolved around this question of Changan's safety and reliability to the average consumer.
A professional with over a decade's experience of Crash Testing, Mr. Khui, shed further light on the safety functionality of the car. Crash Testing constitutes a part of a larger overall vehicle safety program. While physical crash testing remains important, pertaining to the use of simulations, Changan currently has over 50% of its safety regime based on simulations to attain the most optimal standards of safety for the passengers.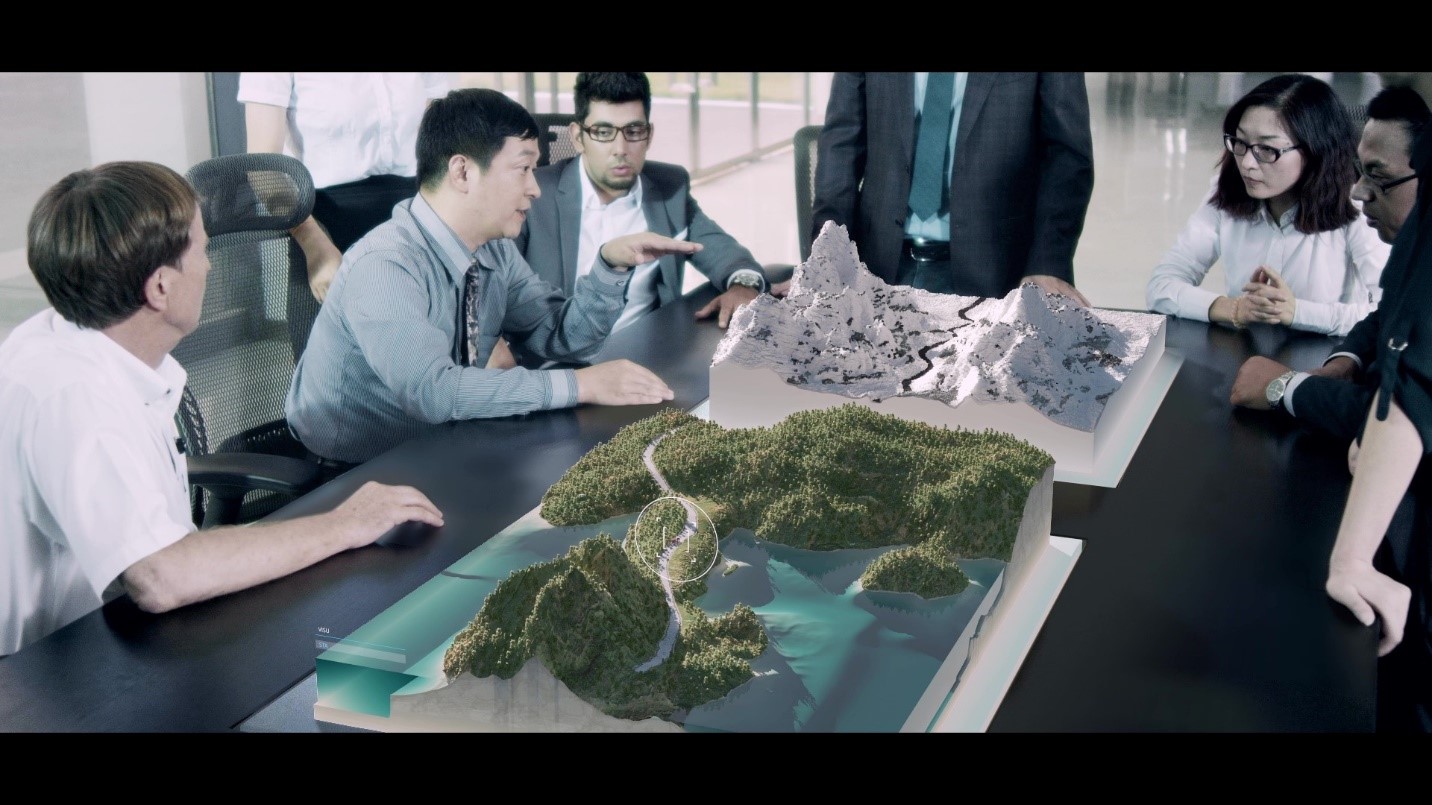 This safety is also extended to the production cycle of the vehicle, reducing risk and maintain safety at all times for the workers. Taking a bird's eye view of the safety system, it can be seen that Changan has laid heavy emphasis in this department as well.
Considering that Changan has laid special emphasis on 2 of the most important features required by an average consumer; an overall quality product coupled with excellent safety and reliability features will surely prove to be a mouthwatering proposition for the Pakistani car enthusiast.
The prospect of transferring technology and knowledge, the way Master Motor's and Changan Motors plan on doing, does paint a very positive image, Changan will make sure to maintain its image, and in this ruthless need to achieve perfection, Master Motors will have to keep up. The overall prospect of this partnership, in my opinion, and evaluation of the facts on the ground, will prove to be beneficial for the Pakistani market.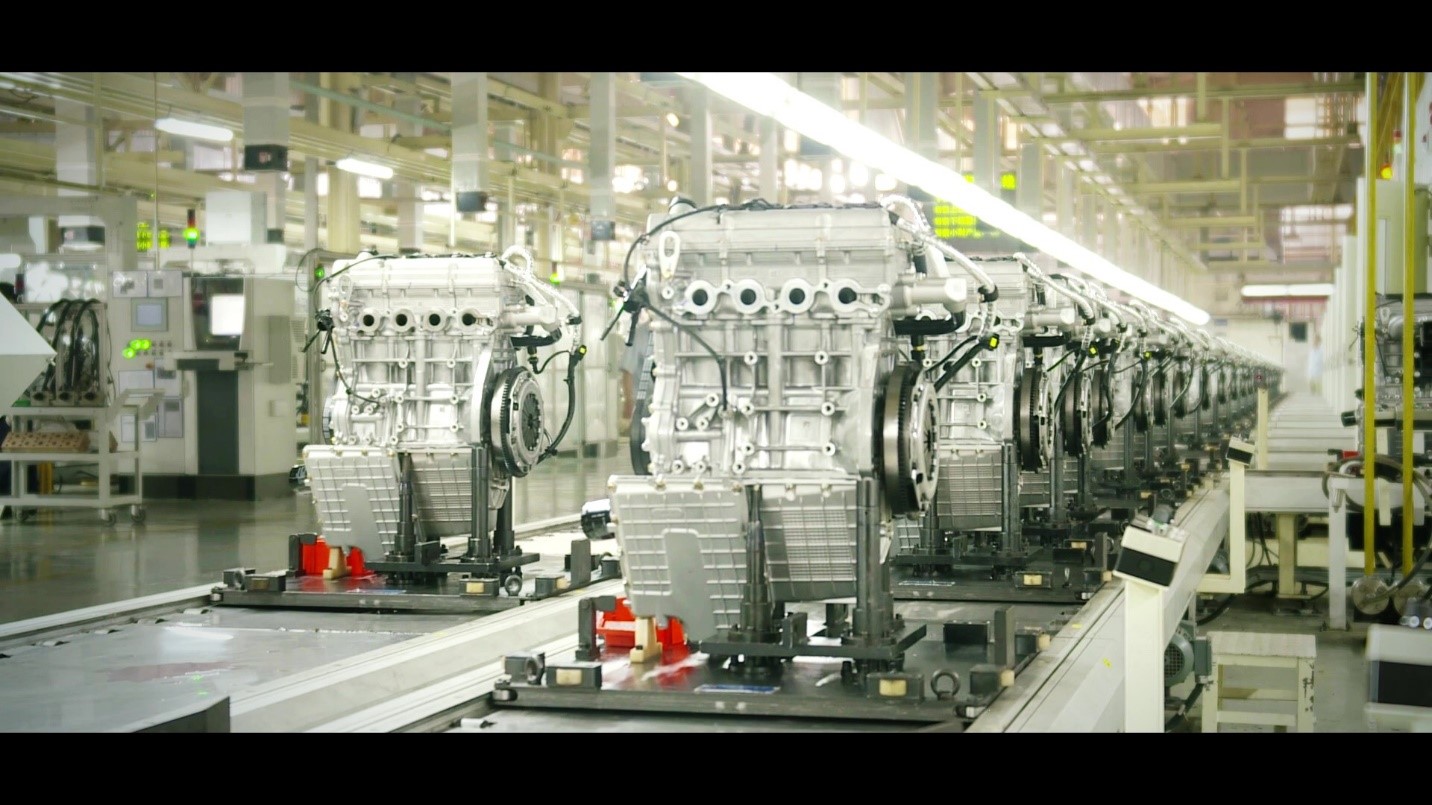 It is high time that a company of International standards steps into the mellow and stagnant nature of Pakistani automobile manufacturing.
Will Changan's entry into Pakistan turn out to be a happy ending? Or will it be one that never really fit?
Only time can tell, but from the looks of it, Changan has proved to be immensely impressive and can be well on its way to capturing the market with competitive pricing and the provision of quality service to the buyers.