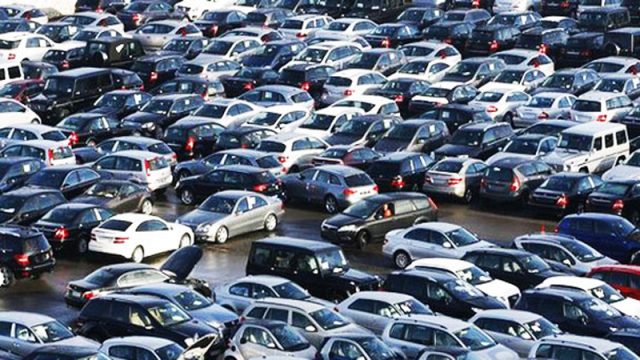 Federal Tax Ombudsman (FTO) has recommended to crackdown on the NCP cars in showrooms of Quetta. As well as stop the transfer of these illegal cars to other cities.
Data shared by MCC Quetta and Directorate gives a clear hint that so far no valid action has been taken and the curse of NCP has started to gain some traction. Even though it should have started to see dark times already. Part of which can also be blamed on the current economic situation of the country. But either way, FTO believes that this needs to end now because with so many of these cars on road. It will virtually become impossible to impound every single of these units.
For those of you who are unaware NCP stands for non-custom paid vehicles. These cars don't have their duty cleared and are smuggled through illegal channels which is a huge issue in its regards. These vehicles enter from the border of Afghanistan or Quetta, usually unassembled and then reassembled once they reach. They are technically non-registrable and people drive them either using duplicate records or using fake numbers.
FTO is interested to get the officers removed from their positions who are involved in this illegal activity by allowing them to enter the country. In order to take appropriate action, FTO is asking FBR to study NCP seizure reports of vehicles.
Since people looking for NCP vehicles can get any kind of luxury vehicle at the same price of a legally bought Toyota Corolla. Hence, this smuggling process carries on and FTO is disgusted with the fact that no noticeable progress has been made yet to stop this activity. Arif Alvi has also suggested introducing a dedicated force to crackdown against this illegal smuggling of NCP cars. The force will direct to the FBR which in return will direct to the Chief Collector (Enforc­ement) Quetta.
We always suggest our readers to never go and buy NCP cars. Not only this is a potential danger to your respect as a citizen but as well as a gateway to get yourself caught by forces. If you happen to come across any social media page which claims to sell or deliver these cars to you. Always make sure to report such people to the concerned authorities.
That's it from our side, drop your thoughts and suggestions in the comments section below.
Stay tuned to PakWheels.com to know all the automotive-related news whether it is from the local or international auto industry.