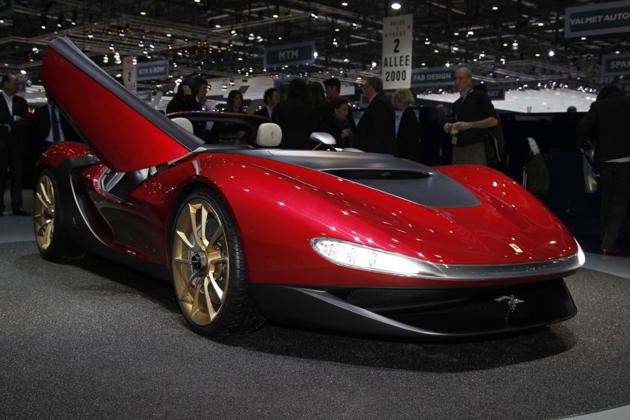 Ferrari confirms Sergio for production. Only six units will be built, all sold out
Ferrari Sergio, the gorgeous concept Pininfarina-designed speedster, which debuted last year at Geneva Motor Show is confirmed for production.
Only six vehicles will see the light of the day from the production line and are expected to cost millions of dollars, obviously.  Millions do not mean anything to the people who receive exclusive invitations to buy these 6 exclusive vehicles. These vehicles would be delivered to the extremely wealthy Ferrari aficionados in the United States, Europe and Asia who were lucky enough to get the chance to buy them.
The Sergio concept was was introduced as a tribute to the legendary Sergio Pininfarina (late). The concept is built on the 458 Spider platform. It is lighter, faster, stiffer and much more gorgeous than the platform car.
Enjoy the photos in the gallery below: