Current Formula One champion Lewis Hamilton won the British Grand Prix in style in front of his home crowd of 130,000 spectators. The rain-soaked Silverstone circuit saw some decent amount of action. Lewis took the pole in the qualifying on Saturday and started the race from the front behind a safety car. The safety car stayed outside for first five laps of the race due to a burst of rain just a few minutes before the start. Hamilton quickly built up a five-second lead as soon the safety car went away. And no one was able to challenge the lead throughout the race.
The other Mercedes driver and Hamilton's teammate Nico Rosberg finished second but was slapped with a 10-second penalty by Charlie Whiting and the stewards when he took help from the team. Rosberg gearbox started to glitch in the last stage of the race, and he asked the team for the help. The drivers are currently not allowed to take any sort of help from the pit wall that can help improve the driving performance. The third position holder and youngest Formula One Dutch driver Max Verstappen was then promoted to second, and Rosberg was demoted to third.
The second Red Bull driver Daniel Ricciardo finished fourth. Australian Ricciardo was out-qualified and outperformed by his young teammate this weekend. It is becoming obvious race by race, who is going to be the next star at the Red Bull team.
Ferrari fell flat on its face and was unable to deliver. Finnish driver Kimi Raikkonen finished 5th even after spinning three times on the same turn but managed to overtake Force India's Perez and his German teammate Sebastian Vettel was slapped with a 5-second penalty when he pushed Williams' driver Felipe Massa off the track while overtaking him. He finished 9th. Vettel was the first to opt for slicks, but the move didn't pay off because soon after the pit stop, Vettel faced neck snapping spin at the Turn 1 (Abbay) of the British circuit.
Force India is having a quite a decent season so far. Both of their drivers finished in top ten with Sergio Perez finishing at 6th and Nico Hulkenberg finishing at 7th positions. The Mexican driver has once again outperformed his German teammate. Toro Rosso, the sister team of Red Bull, managed to finish 8th and 10th.
The race was a nothing but a nightmare for Williams and an average day for the McLaren – both British teams. McLaren's Jenson Button finished ahead of his teammate at 12th when the Spaniard had a little mishap at the Abbay. Williams' driver Massa finished 11th, and Valtteri Bottas finished 14th.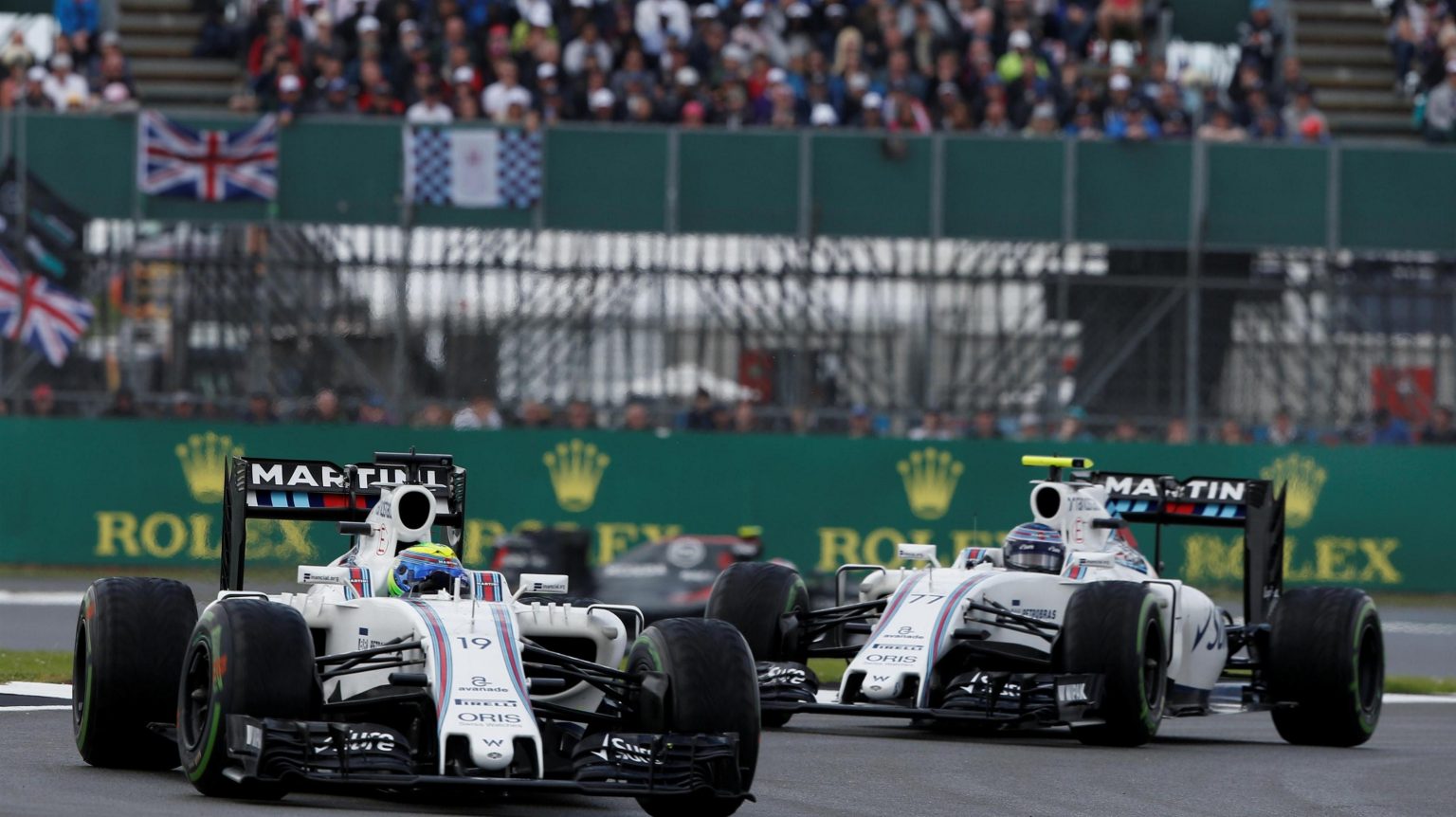 Manor had a worst day with both the drivers, Rio Haryanto and Pascal Wehrlein, out of the race even before the half way. Other drivers who didn't finish the race are Jolyon Palmer of Renault, Romain Grosjean of Haas F1, and Marcus Ericsson of Sauber.