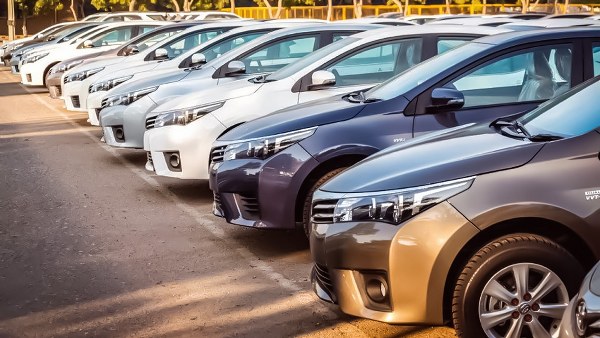 The government of Pakistan is devising a plan to end the illegal business of on money or car premium on the purchase of new cars and the dealers involved in such activities, according to the PM's advisor.
Abdur Razzak Dawood, the advisor to Prime Minister on Commerce says that the illegal business of charging extra money from the end consumers on the purchase of new vehicles is strictly discouraged by the government. In addition to that, he also hinted that the registration of dealers involved in this illegal business will also be cancelled to discourage the prevailing issue. The Finance Minister, Asad Umar had also directed the advisor to arrange a meeting with all the stakeholders and figure out a solution to this over-charging matter. While addressing to media, he told that the matter has been raised with the stakeholders. We are formulating a permanent solution to eliminate the 'on money' factor from the automobile industry.
Read More: Why Honda is seeking relaxation in the 1300cc limit for non-filers?
The illegal selling practice of new vehicles has been in the market for long now. The primary reason behind this illegal business is the long delivery time given by the local industry automobile manufacturers. A number of dealers jumped into this malpractice to earn extra money by just selling vehicles with an additional amount of money on top of the actual price of the vehicle. Some of the manufacturers give a long delivery time of the vehicle from the time of booking. The customers are bound to wait for as much as 6 months before they get their hands on the new vehicle they booked. Therefore, in order to get immediate delivery of the vehicle, the potential buyers pay extra money named as 'on money' to the dealers. The consumers themselves know that they are being exploited with this practice but nobody wants to wait that long.
On the other hand, the Automotive Development Policy (2016-2021) says that the delivery time of a vehicle shall not exceed two months from the booking time. All the local manufacturers are bound to deliver vehicles within the specified time duration. In case of any delay over two months would result in a discount at KIBOR + 2% prevailing on the date of final delivery of the vehicle. This particular policy of delivery time schedule discourages any sort of delay in the delivery of vehicles from more than two months.
As an end consumer, every citizen of the country wants this illegal business of 'on money' to end permanently. The government, on the other hand, is taking the necessary steps and formulating a plan to provide relief to the consumers in this matter. Let's see what plan the government has to offer!
If you have any suggestions on this story, let us know in the comments space below. Stay tuned to PakWheels for more updates on this story.