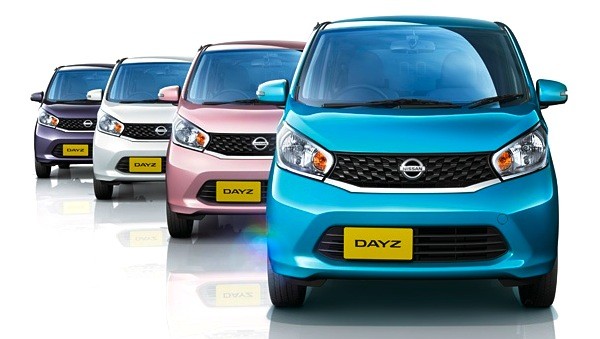 Government Suffered Loss Of More Than Rs12bn Due To Import Of Used Cars In Pakistan
Vice Chairman of Pakistan Automobile Assemblers Dealers Association (PAMADA) Iqbal Shah revealed to the press that the government has suffered an estimated loss of more than Rs12bn due to the imports of used cars in the first four months of 2016 in terms of duties and taxes. The amount of used cars imported to Pakistan in the time period of Jan-Apr16' has almost doubled in the corresponding months of the previous years.
The Vice Chairman said,
"As per data from customs, 18,664 units of all segments were imported in January-April 2016 while the number of imports was 12,401 in January-April 2015, showing 51% increase,"
Simply put, the local automakers have lost 18,664 potential buyers to used imported cars. And local carmakers have to pay taxes on each unit they sell. The duties and taxes on used imported cars are far less than what an existing local automobile manufacturer has to pay to the Pakistani government. So you can say the government lost the chance to earn more than Rs12bn because people bought foreign cars instead of locally made cars. Besides, this increase in imports has also caused the local businesses (auto parts makers and vendors) to lose the potential business in the form new cars that would have been bought instead of the imported cars had there been a restriction on the imports of the used cars.
Also Read: Pakistan Government Considering To Almost Double The Fixed Taxes On Used Imported Cars
Mr. Shah also questioned the thinking behind lowered taxes and duties on the import of used cars especially when the government is looking for a boost of foreign investment. No new automaker is going to step in a market where the consumer can buy a slightly used similar car at a lower price. He was quoted saying,
"The policy makers are working at cross purpose as on one hand the government envisions global car makers to enter the Pakistani market and on the other hand liberal import of used cars is allowed,"
Here are a number of cars imported in January-April 2016 against January-April 2015 in different categories.
| | | |
| --- | --- | --- |
| | January-April 2016 | January-April 2015 |
| Economy Segment Cars | 3,394 | 1,902 |
| Small Segment Cars | 6,666 | 4,541 |
| High Segment Cars | 2,251 | 1,247 |
| Light Commercial Segment Cars | 4,869 | 2,997 |