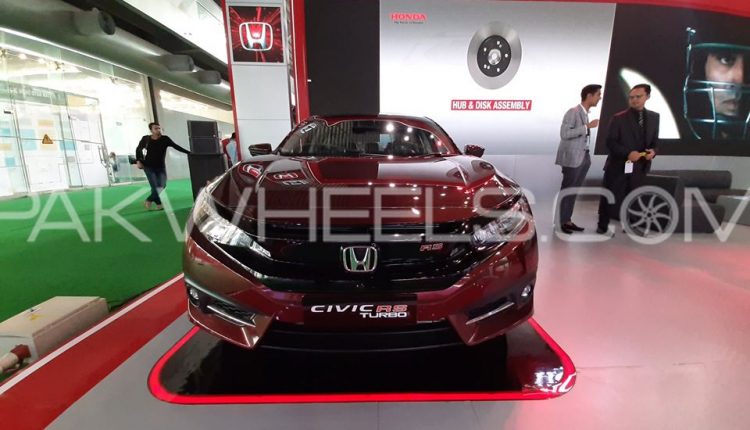 Honda Atlas brings amazing offers for its customers
In a bid to boost up its dropping sales, Honda Atlas Cars Pakistan Limited (HACPL) has introduced exciting new offers on its cars for its customers across the country, which can be availed before the start of April 2020.
According to the details, the Japanese auto giant Honda Atlas, like other automakers in the country, is facing a sharp decline in sales since the beginning of the current fiscal year 2019-20. Perhaps its car sales have gone down by a larger margin than any one of its competitors in the local market.
Therefore, the company is eager to increase its sales and to help the cause; it's now offering some exciting money-saving offers on its cars, including Honda City, Civic, and BR-V. These amazing offers include the following packages:
One Year Free Maintenance Package (Honda Civic RS Turbo)
Free Navigation System (Honda Civic VTEC Turbo Oriel)
Free Registration (Honda City, except 1.3-litre MT variant)
Free Registration (All variants of BR-V)
Note here that all these above-mentioned deals are valid before 31st March 2020 and can be availed by visiting any 3S authorized dealerships of Honda Atlas across Pakistan. The free registration on Honda City and BR-V means that the customers can save nearly Rs.50,000 and Rs.70,000, respectively. In this way, Honda Atlas is giving some relief to its loyal customers in the entire month of March 2020. The company also brought such schemes in the past as well to kick-off its sales. It is pertinent to mention here that the automaker observed more than 100 non-production days (NPD's) in the first six months of FY 2019-20. It was primarily due to the piled-up unsold inventories of the company across the country. However, since the start of this year, Honda Atlas has not observed any NPD's and aims to overcome the declining period it faced for such a long time. Let's see how these offers work out for the company.
Drop your thoughts in the comments space below and stay tuned to PakWheels for more updates on the automobile industry.