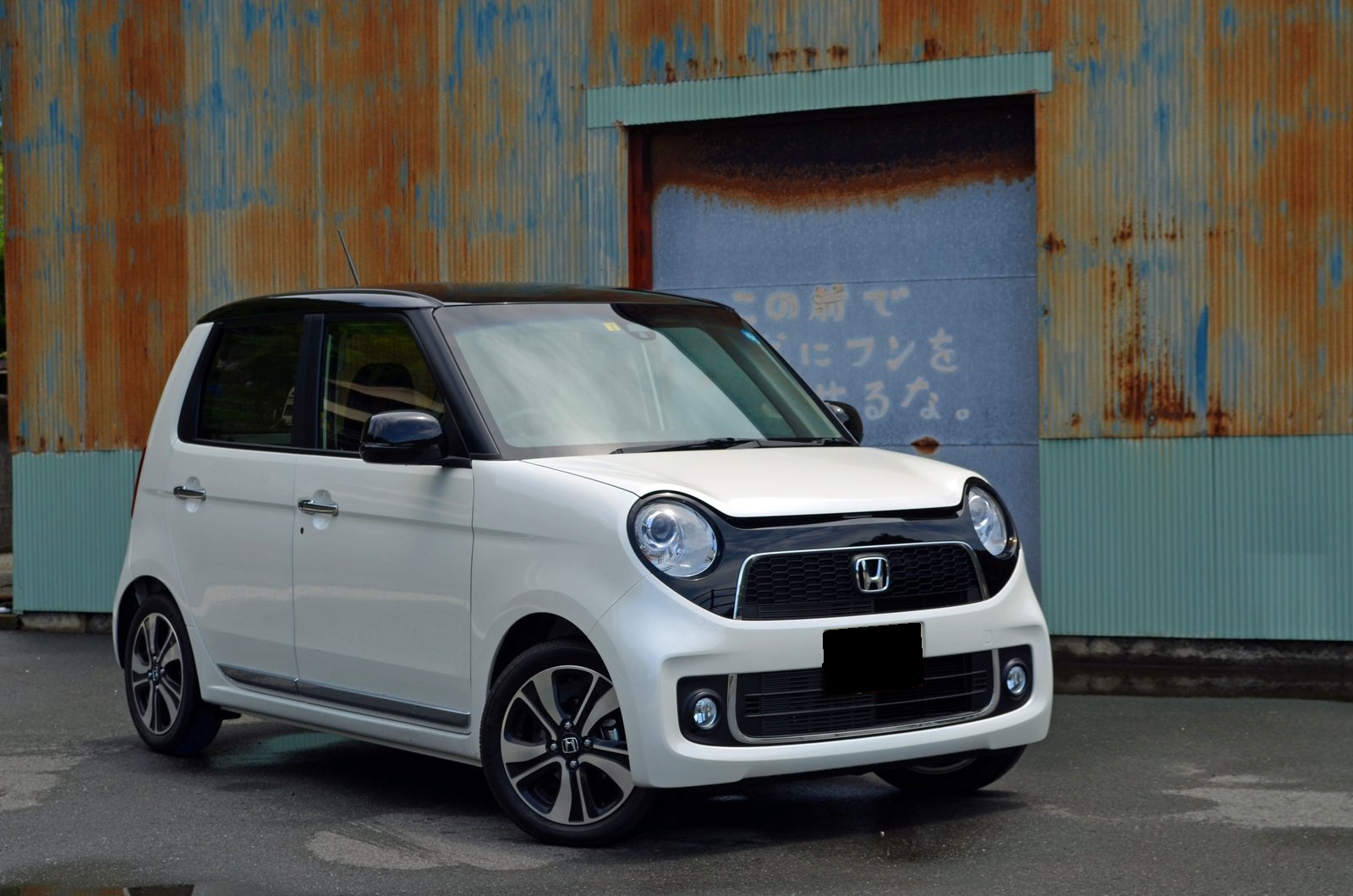 Hello PakWheelers! Today we have brought to you the review of Honda N-One, a head-turning Japanese car that has taken the small car market with a storm. Honda N-One is a Japanese domestic model which was launched by Honda in 2012. N-One was launched in many different variants, however, those making it to Pakistan include Honda N-One G, Honda N-One Premium Package, and Honda N-One Premium Tourer Package. The car we had for review was top of the line variant; the Honda N-One Premium Tourer.
Exterior
As far as the exterior is concerned, many people compare Honda N-One with Mini Cooper, maybe because of the similarity between the headlights of both cars and the option of different roof colors. The identical chrome pattern on the front bumper and front bonnet grille give the car's front a cohesive look. The car's headlights comprise projection headlamps and a neon light circle. N-One comes with LED backlights that are quite attractive. Moreover, defogger and a wiper on the rear screen are part of the standard equipment on this car. The retractable side mirrors of Honda N-One comprise LED lamps that further add the appeal of a compact hatchback to its exterior. Moreover, the car has a smart entry system which makes it highly convenient for the driver. The car comes with 15" alloy wheels that are quite impressive.
Interior
As far as the interior is concerned, Honda has done its best to utilize the interior space, which is why the dashboard is quite small. The dashboard comprises cup holders and mobile phone/wallet holding space, which makes driving much more convenient. Another great thing about the Honda N-One is that it comes with the engine start/stop button. The speedometer is in typical Honda signature style, which is common across the majority of Honda vehicles since 2005. Moreover, the multi-information display located within the speedometer shows a car's fuel average, outside temperature, and fuel's cruising range. Since Honda N-One is a car made for the economy sector, it also has Eco function for optimal fuel consumption. The steering wheel is quite similar in design to that of eighth-generation Honda Civic. It has volume control buttons on the left side and cruise control / paddle-shifter buttons on the right. The performance of Honda N-One's AC is quite impressive and can be operated from its digital climate control. When it comes to the in-car entertainment system, there's a 7" TFT Touchscreen with reverse camera. As far as security is concerned, Honda N-One comes with an immobilizer key, which makes it a secure car. The 12V charging socket in Honda N-One makes life easier for people traveling with gadgets.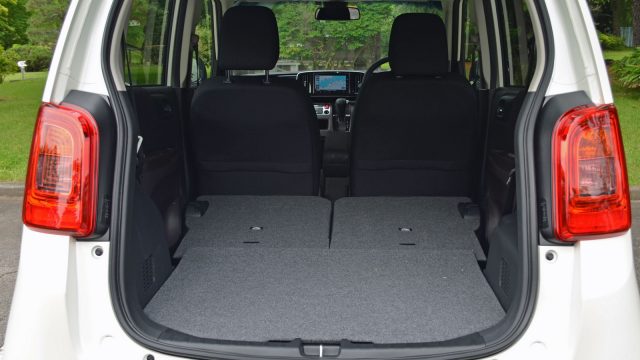 The car has a sofa seat in front that allows up to three adults to sit comfortably whenever required. The trunk storage capacity of the Honda N-One isn't too impressive. However, by folding the rear seats up, one may easily carry a lot of luggage. The overall headroom and rear legroom are quite decent. Even if you fully slide the front seats backward, three adults can easily be accommodated on the back seat; which is primarily because of the flatbed.
Safety
Honda N-One comes with ABS brakes and 8 airbags (1 in the steering wheel, 2 inside curtains, 2 in rear curtains, 1 in the dashboard, 2 beside front passenger seat and driver's seat)
Engine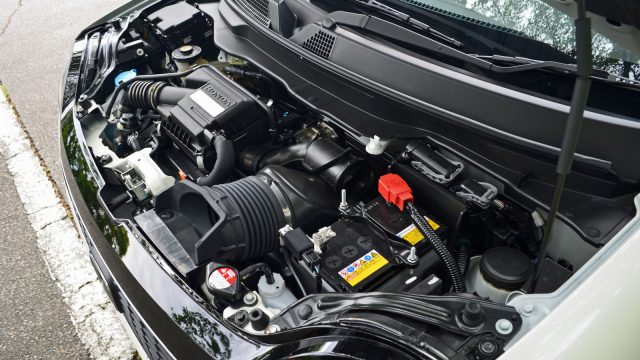 The car comes with a turbocharged 660cc engine that is based on Earth Dreams Technology, just like the ninth-generation Honda Civic. We crossed many speed breakers during the test drive and found the car's ground clearance to be quite decent.
According to our estimate, Honda N-One offers an amazing fuel average of 18-19 KM/L within the city and 22-23 KM/L on highways. The car's suspension is a bit stiff but this optimizes car's handling. Because of its compact size, Honda N-One is really convenient for driving in rush hours and is easy to park.
Overall, this car has totally changed our concept of 660cc cars, which are usually considered underpowered vehicles. Because of being turbocharged, Honda N-One runs really fast. For a person with PKR 15-17 lac budget, this car is a great choice. However, before you rush out to buy one, consider the possibility of spare parts of Honda N-One. Although they are easily available, they accompany a hefty price tag. For instance, if the front headlight breaks, its replacement would end up costing you PKR 25,000.