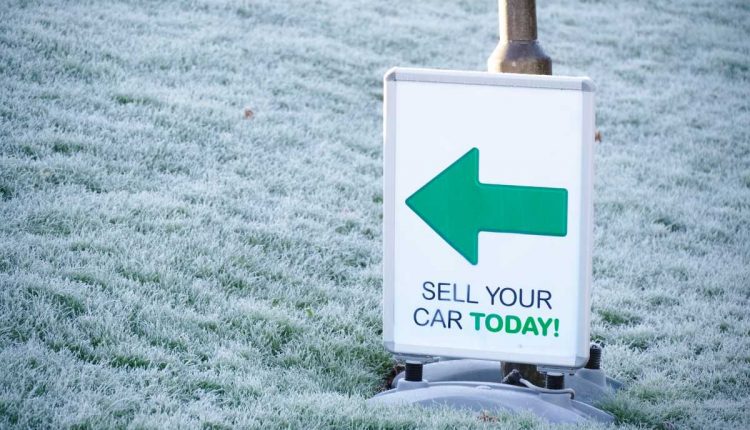 How To Sell Your Car Without Doing ANYTHING
What is the first thing that comes to your mind when you think about selling your car? Money! What is your second thought? Hassle! That's the thing about selling a car. Everyone wants to get the best price with the least hassle. But there's no way you can have both, right? You have to do a lot of work and go through a whole lot of stress to sell your car at the best price.
What if we tell you you can get the most money for your used car without doing anything at all? You'll get the best price with zero hassle. All you need to do is sign up for PakWheels Sell It For Me service, and we will take care of the rest.
PakWheels 'Sell It For Me' Service
With our Sell It For Me service, you ask us to sell your car, and fast forward to a few days; you get the money. Here is everything that happens in between.
We make your car ready to sell.
When you ask us to sell your car, we connect you with an expert who does all the work for you. The first thing our expert does is set a time with you to visit and take a look at your car. He brings along our inspection team to inspect your car's engine, body, interior, and everything to know what it's worth. The expert then takes good pictures of the car and leaves you to it.  
We post an ad that attracts buyers.
Once the inspection report turns in a few hours, the expert calls you to set the right price for your car. He then adds all the necessary information about the car, uploads the pictures, adds the price, attaches the inspection report, and makes your ad live. 
We take the calls and negotiate offers.
The next step to posting an ad is to take the calls from interested buyers and bring the genuine parties to you. Our expert will act as a bridge between you and buyers to set up meetings. He will show them your car while you are there and later negotiate the offer to bring them to your desired price. 
We seal the deal and transfer you the money.
Once all the final offers are in, our expert will let you decide who you want to close the deal with. Next thing you know, you will be signing the papers, and the car will be out of your hands. You'll get the money in cash or transferred to your bank account; however you like.
And that's how your car will be sold within days, and you won't even know it. With PakWheels SIFM service, we promise:
Zero Hassle

Quick Sale

Best Price

Secure Transaction
How to Sign Up for SIFM Service?
The only thing you need to do here is to sign up for PakWheels Sell It For Me Service. There are three ways for you to do that.
Visit

PakWheels Sell It For Me

 page, enter the model year, car model, your name, your city, and your contact number and submit your request. Our team will call you shortly to begin the process.
or
Open PakWheels App on your phone, click on the 'Sell Now' icon, select 'Car', check the box for 'Try PakWheels Sell It For Me', and click continue. Now add the required information (same as above) and submit your request.
or
Dial

042-32560406

to talk to our representative and ask them to sign you up for 'Sell It For Me' service, and they will take it from there.
So, try PakWheels SIFM service today to sell your car without stressing even a bit. We got you!