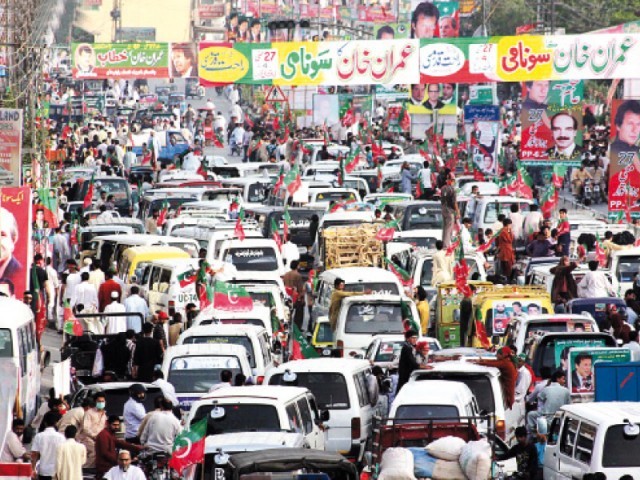 Imran Khan's vehicle causes pile-up
Driving too close and tailgating have their disadvantages. If God forbids the leading vehicle stops suddenly or gets into an accident, there is no way to avoid the inevitable.
Yesterday, a similar incident happened when Pakistan Tehreek-e-Insaf (PTI) Cheif Imran Khan's Toyota Land Cruiser stopped abruptly  while going to the GujratJalsa. At least a half-dozen cars involved in an accident while following Imran Khan's Toyota Land Cruiser to the venue where theJalsa was being organized. Imran Khan's vehicle was speeding to Zahoor Elahi Stadium in Gujrat when suddenly the driver of the vehicle applied brakes to avoid the public in front of the car. Unfortunately, the cars following Khan's vehicle could not stop in time and rammed into each other, causing a  multiple-vehicle collision on the road heading to the venue.
Luckily, no one got injured in the incident according to the reports, and PTI workers managed to clear the road in few hours.