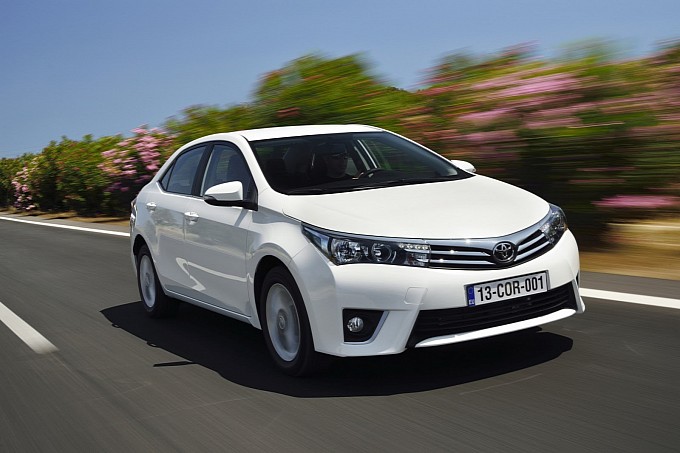 Indus Motors to launch Middle-East version of Corolla in August 2014
Indus Motors will be introducing the 2014 Toyota Corolla in Pakistan in July 2014, our sources have revealed. Each region in the world received a version specific to their dynamics and Pakistan will be receiving the model launched in the Middle East. Vehicles have already began their test assembling and are stored in secret quarters deep within the Indus Motors factory in Karachi.
The version we'll be getting is the one launched in Middle East. Compared to the American version of the Corolla, it looks less sporty and dynamic however, the middle-east Corolla has been generally received very well.
Pakwheels has learnt that Toyota dealerships are taking orders unofficially of the new Corolla with deposits depending on the dealerships themselves. The point of these bookings is simply to be in the queue of receiving delivery of the new Corolla when Indus Motors officially begin taking booking and deliveries in August 2014.
It is rather obvious that secondary dealers are lining up stocks by booking with Toyota dealers to charge large amounts of 'own' or 'premium' on the new model if buyers do not wish to wait for months to get the delivery of the new Corolla.
Indus Motors will unveil the new Corolla in July 2014 to the Pakistani public while bookings and deliveries will begin in August.
In pictures, the top model is the American Spec Corolla while the one below is the Middle East version: