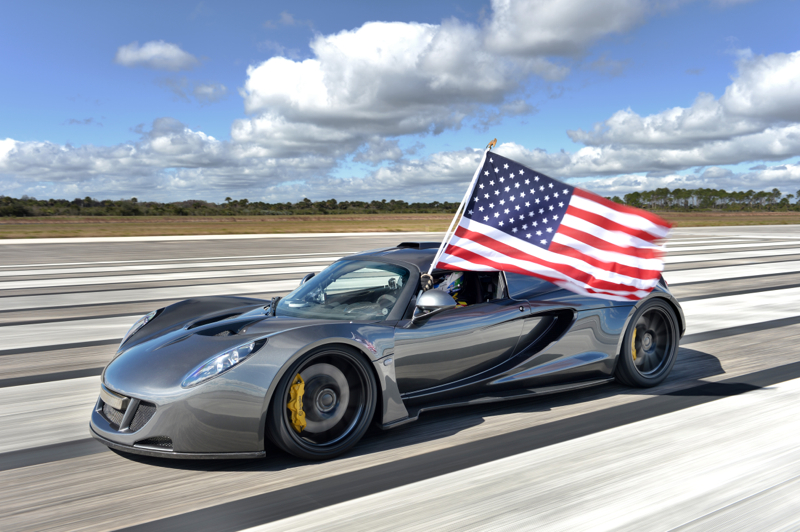 Infamous Yet Wonderful: Hennessey Venom GT
Each year multiple cars get released while some manage to steal the show due to their unique styling, features, and performance whereas others do not get the attention they deserve. Today we have a very fast sports car which is often compared with the legendary Bugatti Veyron.
It's called the Hennessey Venom GT and it's engineered by an American Texas-based company known as Hennessey Performance Engineering.
Hennessey Venom GT
As the name suggests, Venom is an absolute beast of a car. It made its debut back in 2011 and the car is based on the British Sports car Lotus Elise/Exige. Although it has been extensively modified.
Exterior
As the car is based on a Lotus Elise/Exige and if you have seen a Lotus. You will realize that Hennessey has kept basic design the same. Oval headlights and circular taillights are the exact same. However due to extensive engineering put to make the car fast and more brutal. Venom is not only bigger but a heavier car than your average Lotus. At the rear of front wheels are some huge air intakes allowing cool air to enter. Then the air flows out from the rear grill present just above the bumper exposing the engine and other components. Overall the car is not much different to a Lotus though it looks faster and meaner due to some exterior design cues and bigger body.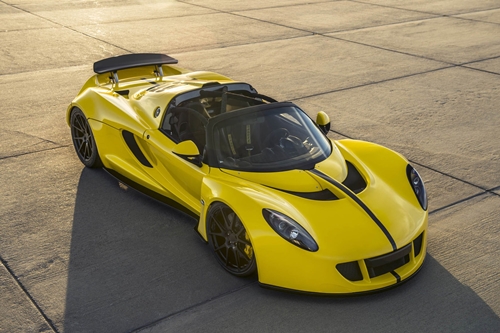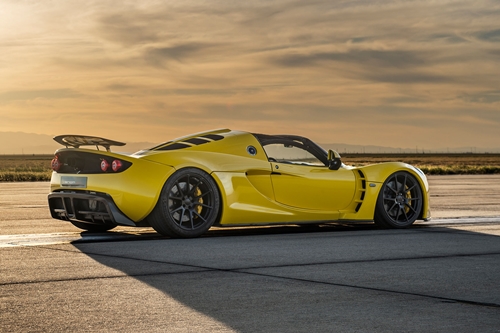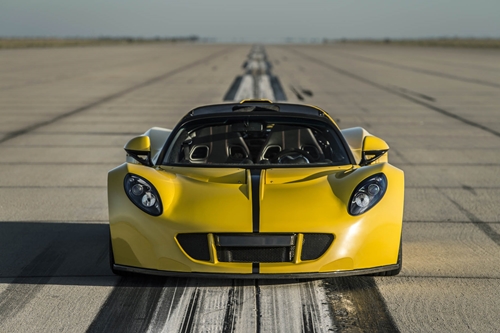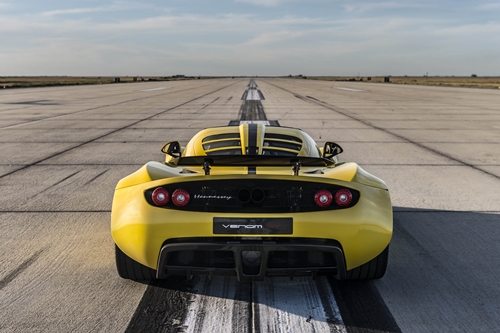 Interior
The interior has also been carried over from the Lotus and not much is different for the eyes to see. The only noticeable difference is the manufacturer badge present in the centre of the steering wheel. Everything else remains the same. The interior is fairly basic with no such electronics presents to play with. There is a single CD player present in the centre and that's about it. As a whole, the interior is plain and simple and is extensively painted black.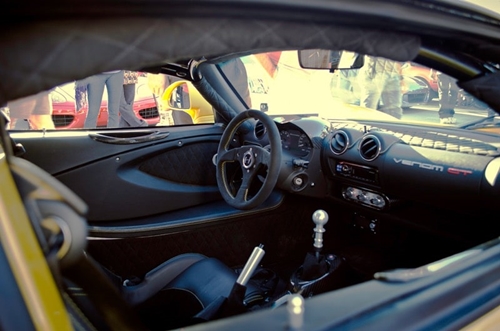 Engine and Performance
Performance is where this machine absolutely shines. Thanks to Venom's 7.0L V8 twin turbocharged engine, it can output some mind boggling numbers. This V8 engine is capable of producing 1,451HP making it the third most powerful production car right after Buggati Chiron and Koenigsegg Reagera. With such power under the hood Venom GT can do 0-100km/h in less than 2.7s. Whereas 0-300 comes at an astonishingly low 13.63s. And since we are talking numbers here the top speed is a verified 270.8mph. Simply this car is no joke and it can absolutely shame even the hyper cars.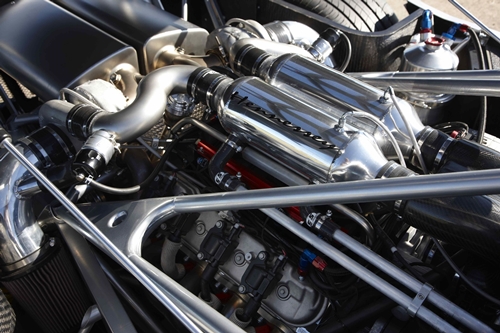 Safety and Technology
In terms of safety and technology, you are looking for pure disappointment. This car comes with absolutely no drivers aids and technologies present in modern hyper cars. Part of the reason why this car manages to weigh less than the competition. With no ABS, traction control or even airbags. It's a pure driver's car and not everyone can unlock its true potential.
Price
By now you don't need to know any further how brilliant Venom GT is and you might be thinking of an equally brilliant price for such a machine. And yes! You are right. An average asking price of Hennessey Venom GT is $1.2 million. Although it's cheaper than its rivals still it's an outrageous amount of money.
Fun Facts
Only 29 units will be ever produced during its 6-year production life.
Venom GT is also available in open roof top version known as the Venom GT Spyder.
As mentioned earlier Venom GT is based on Lotus Elise/Exige. But surprisingly it is 929mm longer, 259mm wider has 500mm more wheelbase and weighs almost double.
Venom GT is 2013's Guinness World Record holder for fastest car in the world.
Venom GT has been featured in a number of video games including DriveClub, Forza Horizon 2 and Need For Speed Rivals.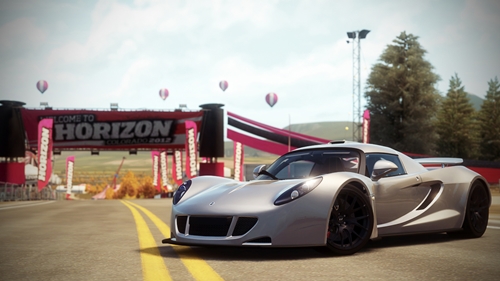 Share your views on this beast in the comment section below.