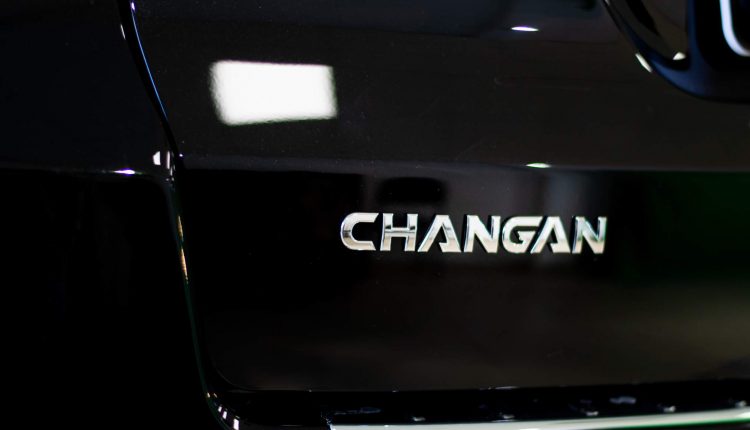 Is Changan a Reliable Company? Let's Take A Look
Changan, in collaboration with Master Motor, has made a splashing entry in Pakistan. The company recently launched its first sedan, Alsvin, in the country. After the announcement of prices for all three variants of Alsvin, the market is abuzz with this new car. A huge number of PakWheelers and car enthusiasts have shown immense interest in this car.
Now, with every new launch, the main question arises is, about the manufacturing company. The consumers are interested in the reputation, background and authenticity of that company, and its local partner. To answer these questions, we are here to share the history and credibility of Changan and Master Motor in this article.
What Changan Stands For? 
According to the company's website, in the Chinese language 'Chang' means lasting, and 'An' means safety. So, the meaning of Changan is 'Lasting Safety'.
History of the Company: 
Changan is a Chinese state-owned company, with its headquarter in Chongqing, China. The company produces passenger cars, light trucks, microvans and commercial vans. The company's history goes back to 157 years, when in 1862, Li Hongzhang, a Chinese diplomat, military general and diplomat found China's first western-style engineering company, which eventually become Changan Automobiles. In 1959, the company started manufacturing Changjiang Type 46 vehicle, China's first home production.
Moreover, in 1984, the company produced China's first minivan, named Star. In 1999, Star successfully passed multiple safety collision tests. This convinced Chinese government to promote local automotive industry. Further, in 2006, the company officially adopted the name 'Changan'. In the same year, it introduced its first passenger car, Benni.
In 2011 and 2012, Changan launched its Eota sedan and CS35 SUV, respectively. Both cars proved to be major successes and made the company among the top 4 car manufacturers of China.
As per the company, it has 6,000 sales and service facilities in over 60 countries. More than 8,500 consumers buy Changan's vehicles daily, the company claims.
Entry in Pakistan: 
On June 29, 2018, Changan Automobiles signed an agreement with Master Motors. Under the agreement, both vowed to invest $100million in Pakistan's automobile sector. The partners announced to establish a production plant in Karachi.
If we look at Master Motors, we will know that it was established in 2002 by Master Group of Industries. Furthermore, it is an authorized assembler/manufacturer of leading Chinese commercial vehicles, including globally famous Foton's heavy-duty and light-duty trucks. As per the company website, it has sold over 12,000 commercial vehicles in Pakistan, making it a reliable name in public and private organizations.
Products of Changan Master Motor in Pakistan:  
Master Motor rolled out the first-ever locally-assembled Changan vehicle, Karvaaan,  in May 2019. After that, Changan Pakistan added two commercial pickups M8 and M9 to its vehicle lineup. In December 2020, the company unveiled its first sedan, Alsvin. The company rolled out the locally manufactured unit of the car on December 14, 2020.
Is it Reliable?
There is no doubt that Changan Automobile and Master Motor are reliable companies. Both manufacturers have a long history of presence in the market. These entities have proved their credibility for many years, so we think they are here to stay. Now, we hope that the CKD unit of Alsvin would be equally good as its displayed CBU units. If Changan Master Motor launched the CKD unit as per expectations, it surely has a very bright future in the local automotive sector.
What do you think about Changan Master Motor? Do you think Alsvin will be a success? Share your thoughts in the comments section.
For more news, views and reviews, keep visiting PakWheels Blog.