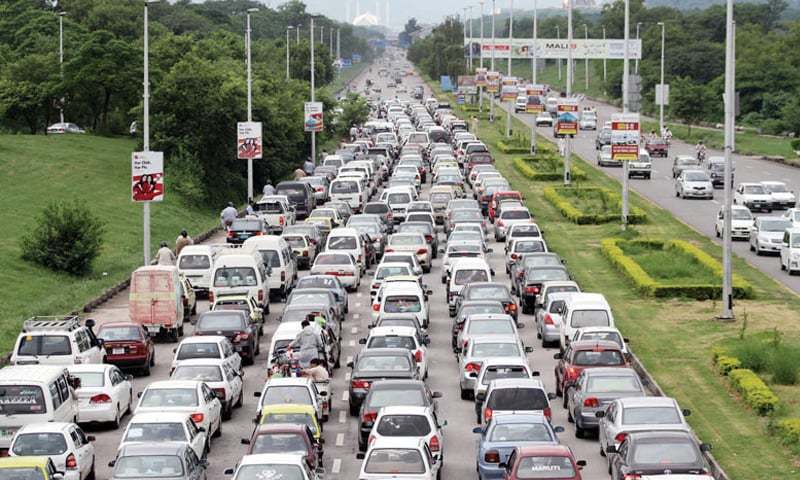 Islamabad Expressway Construction Causing Traffic Jams
Due to the Expressway widening project, people have been facing traffic jams at Islamabad Expressway from Gulberg Green Interchange to Rawat. The project to widen Expressway from Zero point to Rawat was to be completed in four phases but CDA (Capital Development Authority) has only managed to complete two phases so far.
Residents of Islamabad said that the expansion of expressway was direly needed to get rid of frequent traffic jams during peak hours.
While CDA officials say that the construction work on other parts of Expressway will soon be initiated. Expressway from Zero Point to Rawat would be expanded to five lanes on both sides. The expansion will cover a distance of 24-kilometers.